The proposed rules, issued on May 21, would require airlines to provide agents with real-time information about core ancillary services and fees (but not that agents be allowed to sell these services to consumers). However, the proposed rules would also impose detailed regulations on the operations of travel agencies despite no meaningful record of consumer mistreatment or dissatisfaction.
ALEXANDRIA, VA – Following months of intensive analysis and consultation with its members and industry allies, the American Society of Travel Agents (ASTA) filed formal comments to the U.S. Department of Transportation's (DOT) proposed consumer protection rules. The proposed rules, issued on May 21, would require airlines to provide agents with real-time information about core ancillary services and fees (but not that agents be allowed to sell these services to consumers). However, the proposed rules would also impose detailed regulations on the operations of travel agencies despite no meaningful record of consumer mistreatment or dissatisfaction.
"ASTA urges the DOT to lay aside secondary issues in the rulemaking by taking this opportunity to strike a decisive blow for consumers by requiring full transparency and 'transactability' in airline ancillary fees," said ASTA Executive Vice President of Legal and Industry Affairs Paul Ruden. "The roughly 50 percent of consumers who use a travel agent should be as informed and empowered as those who buy directly from airlines."
Among the highlights of ASTA's filing:
The DOT's Proposed Solution to the Ancillary Fee Problem is Inadequate. DOT proposed requiring the airlines to disclose fee information for basic ancillary services to all ticket agents to which a carrier provides its fare information, but not that agents be allowed to sell those services (i.e. "transparency without transactability"). In its filing, ASTA argued against this "halfway" measure, pointing to the lack of "significant market improvements regarding transparency and de minimis advances regarding transactability" since DOT began studying this issue in 2010. "The only realistic way that the government can assure that the airlines will open the door to independent distribution of the array of ancillary services and fees they have developed," ASTA argues, "is to order them to do so…A directive to this effect from DOT can reasonably be expected to have immediate and significantly positive effects on the ability of consumers to see, understand and purchase ancillary services at the same time and in the same transaction through which they buy the airfare." ASTA also argues strenuously that the only realistic way to ensure that consumers get full access to ancillary fees is to mandate that they be shared with the Global Distribution Systems (GDSs) upon which so many travel agencies rely.
Imposition of Customer Service Standards on Travel Agents is Not Justified. DOT is proposing to require "large travel agents" – those with annual revenue of $100 million or more – to adopt minimum customer service standards, such as responding to customer complaints on specific deadlines and providing an option to hold a reservation at the quoted fare for 24 hours. ASTA points out that "ironically, while the department has decided…not to use its full powers to control airline behavior that it finds is…damaging consumers, it nonetheless proposes to impose detailed regulations on the operations of travel agencies that face extensive competition in virtually everything they do and as to whom there is no meaningful record of consumer mistreatment or dissatisfaction." Additional regulation of travel agencies, large or small, ASTA argues, is unnecessary given that "unlike the airlines that often have few competitors in a given city-pair market…travel agents operate in market conditions that are likely to punish such conduct well before the government can do so. And there is no record of consumer harm perpetrated by travel agents." Further, while "airlines…are protected from enforcement of state and local consumer protection laws by federal preemption, travel agencies are subject to the full force of all those laws and regulations, including small claims courts where even the slightest claim can find a forum."
Current Law Does Not Empower DOT to Regulate Prices Charged by Travel Agents. Part of the DOT's proposal appears intended to prevent travel agents from charging consumers for some of the services they render – in this case, for the disclosure of ancillary fee information: "Ticket agents…[with] an existing contractual agreement with an air carrier or foreign air carrier for the distribution of that carrier's fare and schedule information shall not charge separate or additional fees for the distribution of the [DOT-mandated] ancillary service fee information." ASTA argues that "there is…no basis for the Department to attempt to regulate agency charges that are somehow judged to be related to ancillary fees. If, on the other hand, it was not the intention of the proposed rule to regulate such activity, DOT should explicitly clarify that the proposed rule does not apply to travel agents."
New Definition of "Ticket Agent" Needs More Clarity. DOT proposes to codify its broader definition of "ticket agent" to include online aggregators, such as Kayak and Google that offer flight and fare searches without issuing tickets. ASTA calls the inclusion of meta-search firms under the definition of ticket agents "straightforward," given that failure to do so could result in two or more sets of prices being disclosed to consumers in their initial search results. However, ASTA notes that "the air travel distribution industry has evolved in multiple directions in the past decade…for example, a large number of so-called 'host' agencies…provide various support and technology services to travel agencies, but may not have consumer-facing operations." Arguing that "the regulations should not leave firms to guess whether they are 'ticket agents,' ASTA submits that the definition…should make clear that firms such as host agencies, consortia, cooperatives and franchising organizations, all of which provide support services for travel agencies, are not 'ticket agents.'"
Any Rule on Disclosure of Marketed Carriers Should Be Narrowly Drawn. In May, DOT raised the possibility of imposing a regulation that compels disclosure of which carriers services may, or may not, appear in results produced from online searches. While "it is certainly possible that some inexperienced travelers may believe that every non-carrier website draws information about every possible air carrier that serves the market being searched," ASTA notes, "…there is no actual data about this empirically testable question." ASTA argues that "Given present circumstances, a rule on this subject is not justified, but if DOT adopts one, the mandated disclosure should be generalized, such as 'Some carriers' services may not appear in search results on this website'…[Further] if a rule on this subject is applied to travel agencies, a companion mandate should apply to each airline's website to the effect that by consulting a travel agency the consumer may benefit from other options than those found on the carrier's website. If the Department's true goal here is to enhance consumer awareness of the limitations of websites, that enhancement should be balanced across all travel websites in equal measure."
 The filing concludes with a plea for DOT to keep its eye on the ball and focus on the real harm that the current ancillary fee regime is causing consumers and lay aside the secondary issues that have been added to the docket. "For the reasons set forth above," ASTA argues, "the department should move swiftly to adopt rules requiring each airline to offer (1) full, timely, accurate and useable disclosure of ancillary service fees through GDSs to all points of sale at which the airline has arranged for the sale of its airfares, and (2) the ability for all intermediaries, including travel agencies, to transact such fees at the same time as the related airfares and on the same terms as those fees are offered for sale by the airline directly to consumers." The rest of the issues, ASTA notes, can be addressed in due course: "There is no evidence, cited in the [rulemaking] or otherwise known, to warrant treating those issues with the same expedition as the ancillary fee distribution problem."
As part of this process, on July 9, 2014, ASTA filed a Freedom of Information Act (FOIA) request with DOT for copies of the complaints filed against travel agents so that it could determine the true target of those complaints, as well as understand more precisely the subject matter of the complaints.
Even without the requested documents, a casual examination of the complaint data on file with DOT shows that travel agencies are responsive to consumer-imposed service standards. Between 2008, when airline fee unbundling emerged, and 2013, the latest full year of data available, complaints to DOT against travel agencies of all kinds totaled 1,156, of which 224 (19 percent) were against "traditional" or non-OTA agencies. Many of the complaints were about subjects that certainly had nothing to do with agency performance or matters over which agencies had control. During that same six-year period, travel agencies of all kinds were responsible for 634 million ticket sales. The ratio of complaints to tickets was 0.00018 percent.
As the documents ASTA requested were not provided until September 24, five days before the filing deadline, ASTA is unable to complete a thorough analysis of the 275 pages of complaint-related documents at this time. The complaints will be analyzed over the coming weeks, and ASTA intends to file additional comments on them with the DOT.
Also, the Global Business Travel Association (GBTA) called on the US Department of Transportation (DOT) to move quickly to require all airlines to increase their transparency and disclose all baggage and other ancillary fees.  According to comments filed by GTBA as part of the DOT's Proposed Rulemaking on ancillary fees, travelers and booking agents, as well as corporate travel managers and buyers, must be able to understand the total cost of travel before purchasing an airline ticket.
"The lack of consistency and transparency in the pricing and application of ancillary fees in all categories of travel, but especially for air travel, is a major challenge for business travel managers," explained GBTA Executive Director and COO Michael W. McCormick.
GBTA noted that with consolidation of the airline industry, airlines have accelerated the practice of unbundling services that were traditionally part of an airline ticket, such as baggage fees.  These ancillary fees represent a growing source of revenue: baggage fees rose from $464 million in 2007 to $3.35 billion in 2013 and reservation change fees rose from $915 million in 2007 to $2.8 billion in 2013.
A recent GBTA study examining the transparency and trackability of ancillary fees found that only 21 percent of travel managers are tracking ancillary fees, such as baggage fees, although those fees now account for more than eight percent of total travel spend.
"With better insight into how these fees work, travel managers can make more informed choices," McCormick explained to the DOT. "Business travelers and their companies must be presented with an accurate and trackable view of fares and fees."
DOT will review all of the comments filed by today's deadline as it crafts the final rule, expected to be issued in early- to mid-2015.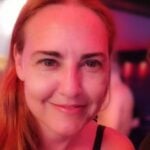 Tatiana is the news coordinator for TravelDailyNews Media Network (traveldailynews.gr, traveldailynews.com and traveldailynews.asia). Her role includes monitoring the hundreds of news sources of TravelDailyNews Media Network and skimming the most important according to our strategy.
She holds a Bachelor's degree in Communication & Mass Media from Panteion University of Political & Social Studies of Athens and she has been editor and editor-in-chief in various economic magazines and newspapers.