From a keynote address on "demand modeling" to a series of topic breakout sessions, consumer behavior and a customer-centric approach to revenue management were recurring themes at the Hospitality Sales & Marketing Association International…
From a keynote address on "demand modeling" to a series of topic breakout sessions, consumer behavior and a customer-centric approach to revenue management were recurring themes at the Hospitality Sales & Marketing Association International (HSMAI) Revenue Management Strategy Conference held in Orlando, FL. A record crowd of 260 industry professionals attended the annual conference, held in conjunction with HITEC and presented by HSMAI's Revenue Management Advisory Board.



"Based on feedback, this year's conference was thought provoking, dynamic and engaging," stated Tom Buoy, senior vice president of distribution and revenue management at Morgans Hotel Group and chairperson of HSMAI's Revenue Management Strategy Conference Planning Committee.



In a Keynote Address, Dr. Garrett van Ryzin, Professor of Business, Columbia University Graduate School of Business declared: "Demand modeling defines revenue management." He said it's all about understanding how people behave, and that the focus should shift from products to customers-centric data and what impacts their decisions.



Dr. Garrett van Ryzin, Professor of Business, Columbia University Graduate School of Business, delivered the keynote address on The Future of Demand Modeling



"Modern revenue management is among the most sophisticated examples of demand modeling in business today, but we are still only using a fraction of the relevant data and only the simplest factors," noted van Ryzin.



He also warned that: "Current revenue management systems may be discounting too quickly and don't establish a base price first. It's hard to retrain your customers once they get used to a discounting pricing strategy."



A highlight on the agenda was a presentation by Dr. Jeffrey Beck, professor, Michigan State University, on the findings of the "Updated Survey of the Revenue Management Profession in the Hospitality Industry."



"Distribution and channel management were consistent themes in terms of both focus area and need area for training for revenue managers," noted Dr. Beck. "They are also challenged about how to best communicate with the sales team and to establish credibility with and influence executives."



Among the key issues were:




Managing inventory, forecasting and strategy were biggest challenges






Biggest training needs were in strategic revenue management, communications, relations with sales and marketing and distribution/channel management






More people expect to remain in revenue management (55%)






On average, the most important prior position is reservations manager




The survey reflected 250 valid responses, average age 37, with an average tenure of six years (higher than last year's survey).



An interactive panel discussion on "Advanced Group Revenue Management," moderated by Barb Bowden, corporate director of revenue management, Peabody Hotels, explored the critical issues of group revenue management. Topics include current trends in forecasting, advanced displacement analysis, function space revenue management, technology, strategic pricing, the roles of revenue management and sales in group strategy and future trends.



"Sales incentives have to follow principles of revenue management. Then there is a lot less conflict," said panelist Jack Easdale, corporate director of revenue management, Gaylord Hotels. "We want sales people to believe in the rate that is out there and the revenue philosophy. There has to be trust in revenue management established through practice. You should also look at revenue management holistically to make sure you aren't just looking at rate."



Amy Cohen, director of yield management, Walt Disney World Swan and Dolphin, offered: "Relationships can be priceless, so you have to look at the human side and the lifetime value of the relationship with clients."



And Lisa M. Bellovin, director of revenue management, Hilton in the Walt Disney World Resort, noted: "Revenue managers need to be more and more creative, analytical and humanistic. Having the time to be analytical and do long-term forecasting are our biggest challenges today."



Another technical breakout session focused on "Incorporating CRM in the Revenue Management Process," moderated by Tom Buoy, CRME, senior vice president, distribution & revenue management, Morgans Hotel Group.



"We work a lot with sales and marketing to make the right offers," said Cameron Davies, director-revenue and profit management, Walt Disney Parks and Resorts. "We are working toward using data to make real-time decisions that are best for the company."



"Getting your segmentation correct is the key to CRM in revenue management, and then constantly monitoring," noted Rory Fagan, director, business development, PROS.



And Tracy Weis, revenue management consultant, WhiteSand Consulting, stated "There is a wealth of data out there. You have to be careful in how you interpret it and prioritize it."



A session on "Condo Hotel Revenue Management" was moderated by Elizabeth Cambra, CRME, corporate director, revenue optimization, Outrigger Hotels & Resorts, with participation from panelists Dr. Ravi Mehrotra, founder, Chief Scientist, IDeaS and Teresa Villagrana, director of revenue and channel distribution, MGM Grand Las Vegas. The group discussed how the condo-hotel market – which has seen growing interest during the last few years as construction costs increased and developers found it as a way to mitigate risk and obtain financing – can be optimally revenue managed.



And an overview of "Casino Hotel Revenue Management" was moderated by Timothy Coleman, CRME, vice president, revenue management, MGM Grand Resorts, with panelists Doug Hesley, regional director of revenue management, Atlantic City Region, Harrah's; Tracy Tracano, director of revenue management, Mohegan Sun Casino and Resort; Tom Walker, vice president, business consulting, Rainmaker Group and James Ruttley, vice president, client Services, IDeaS.



Held just prior to the conference was a bonus session, "Critical Thinking in Revenue Management: An Introduction to Revenue Management Simulation Programs." Providing an interactive overview of the recently-launched HSMAI Revenue Management simulation exercise, it was structured so that attendees could participate in small group simulation exercises as well as pose questions to a panel of senior revenue management professionals. The seminar provided a great introduction and foundation for the day's agenda, ranging from revenue optimization and pricing to a host of issues critical to being competitive and successful in today's marketplace.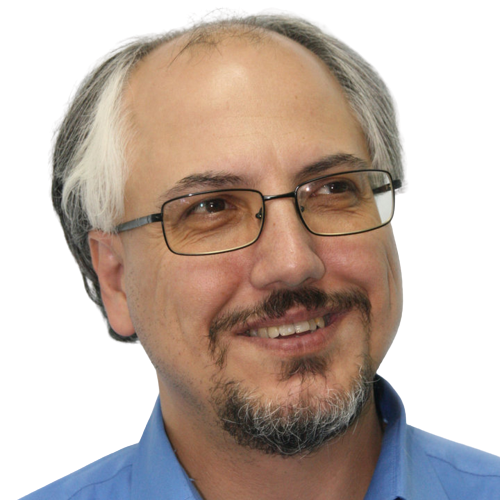 Theodore is the Co-Founder and Managing Editor of TravelDailyNews Media Network; his responsibilities include business development and planning for TravelDailyNews long-term opportunities.