EIBTM announced the overall 2005 Worldwide Technology Watch (WWTW) competition winner…
EIBTM announced the overall 2005 Worldwide Technology Watch (WWTW) competition winner. The winner, who has highlighted the most innovative technology development for 2005, is Cast Software.



Cast Software developed an easy to use software solution to enable meeting and event professionals to create winning proposals. The advanced room diagramming software product, called `Vivien – The Virtual Event Designer`, was originally an Emmy-award winning product developed for theatrical events. The software has been re-written for the meetings and events industry to provide near photo-realistic 3D depictions of meeting rooms, special events and exhibit booths.



Thirty applicants were reviewed for the EIBTM 2005 WWTW award by the judging panel that included: Corbin Ball, CMP, Director, Corbin Ball Associates – Chairman; Martin Sirk, CEO, ICCA; Didier Scaillet, Director for European Operations, MPI; Paul Hussey, Managing Director, Olive 360; Charles Robinson, previously Executive Director, ITMA.



Corbin Ball, CMP, Director, Corbin Associates and Chairman of the judging panel comments:



This award and the MPI Technology Village at EIBTM recognise the transformative impact of technology on the meetings and events industries. There were many excellent applications so the decision was a close one. However, we finally decided on the Cast Group`s entry. Advanced room diagramming products, such as `Vivien`, help sell the dream by creating realistic images of how the event will look. It is only by diagramming to scale that you can truly see what the room will look like. This product offers significant benefits to meeting planners, show producers, exhibition managers and event facility managers.



The award includes a free stand at the MPI Technology Village @ EIBTM 2005, so that Cast Software can showcase their new innovation at stand number D258, along with all the other technologically groundbreaking exhibitors who are located in the area.



Gilray Densham, President & CEO, Cast Software comments: My team at Cast Software are truly honoured that our contribution to the event and meeting industry in the field of technology has been recognised by EIBTM. This award shows that our peers have great confidence in the direction in which we`re heading and our ability to provide extraordinary design solutions.



The WWTW Award will be presented on Wednesday 30 November 2005 at EIBTM in Barcelona. Along with the winner there will be acknowledgements for the following six finalists:




Travent and American Express released MeetingView Express, a solution combining both OnVantage, (an advanced online planning and spend management product for events), and the American Express Corporate Meeting Card which assists in the spend tracking. Savings in meeting spend are estimated at 10% or more.




Ambassadors, LLC produced a sophisticated enterprise-wide workflow system to help planners manage meetings through a full life cycle. The system captures meeting and performance objectives, plans and budgets and promises substantial savings.




Radio Frequency Identification (RFID) remains a hot meetings technology topic. Laser Registration was noted as a finalist through a number of innovative RFID developments for meetings.




The Convention Industry Council has recently released APEX (Accepted Practices Exchange) meetings templates which are hoped to eventually lead to electronic standards. The goal is to greatly improve communication between meeting planners and suppliers.




Currently most on-site space selection for exhibits is done with markers and correction fluid. EXPOCAD Smart Draw won a finalist position by combining web and database technology with smart board display technology to provide an interactive environment for on-site exhibit space selection.




SpotlightMobile has provided a `Mobile Presentation Platform` allowing exhibitors to showcase products and services on mobile devices while capturing detailed lead information. These PocketPC PDAs are capable of displaying full-screen, full-motion video, stereo audio, and more.






The MPI Technology Village @ EIBTM is now in its third year and has been a huge success.



Philip Haines, Managing Director, Eventbookings.com, UK comments: Eventbookings.com got between 40-50 excellent sales leads, many of which we are hoping to convert in the near future and we are looking forward to participating at the 2005 village. EIBTM are developing the technology village and concept each year and we are excited to be part of that development.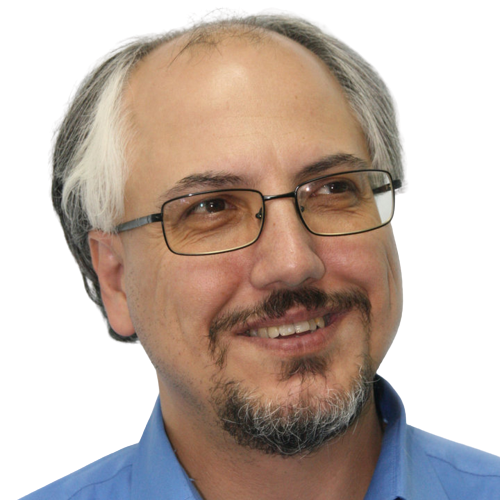 Theodore is the Co-Founder and Managing Editor of TravelDailyNews Media Network; his responsibilities include business development and planning for TravelDailyNews long-term opportunities.