UAE arrivals in Athens rose 27 per cent in first nine months of the year. Between January and September, the number of UAE arrivals in Athens shot up by 27 per cent, compared to the same period in 2013, in line with Athens International Airport figures.
United Arab Emirates leisure and business travellers headed to Greece this year in greater numbers, drawn to the Mediterranean country's unique mix of history, culture, spectacular beaches, island life and world-class hotels and services, according to Marketing Greece.
Between January and September, the number of UAE arrivals in Athens shot up by 27 per cent, compared to the same period in 2013, in line with Athens International Airport figures.
Marketing Greece, a not-for-profit private sector tourism organisation founded last year, attributes the rise in UAE visitors in large part to the fact that Greece is an easily accessible short-haul destination that offers a diverse array of holiday options – from a city-and-shopping break in Athens at any time of year to leisurely island-hopping by yacht in the height of summer.
Greece is moving forward and experiencing a gradual economic revival spurred by creativity and entrepreneurship, with forward-looking companies introducing a host of authentic Greek experiences, such as customised culinary tours, spa and wellness treatments inspired by the ancients and private sailing tours.
Direct flights from Abu Dhabi to Athens have boosted tourism to Greece in recent years, with Etihad Airways carrying over 400,000 passengers between the two cities since 2009.
Arrivals from Abu Dhabi were particularly strong in 2014 as Etihad Airways and codeshare partner Aegean Airlines both invested in direct flights on the route, to meet growing demand.
Figures released by The Bank of Greece indicate that Greece welcomed 10.5 million foreign visitors in the seven months from January to July, generating a 14 per cent increase in travel receipts to 6.68 billion euros.
Strong growth in international visitors to Greece came from the United States, up 28.5 per cent with 293,000 visitors, and from France, up 19.4 per cent during the first seven months of 2014 compared to the same period last year.
These figures mean that Greece is also among those countries registering the highest growth in international tourist arrivals in the world in the first half of the year, according to the United Nations World Tourism Organisation (UNWTO).
The Greek Tourism Confederation expects 2014 arrivals to reach a new record of 21.5 million, including cruise passengers, up from the total 20.1 million travellers who chose to visit Greece last year. Direct tourism earnings are anticipated to total 14 billion euros, up from 12.2 billion euros in 2013.

Athens Herodium.
Marketing Greece, a financially-independent body founded by the Greek tourism industry with the aim of showcasing Greek destinations and experiences while promoting seamless cooperation between the private and public sectors, says the total number of international travellers to Athens has increased considerably, up 528,000 in the first eight months of the year compared to the corresponding period in 2013, according to a report commissioned by the Athens-Attica & Argosaronic Hotel Association. These figures are higher than those of 2009, when the economic recession in the Euro zone began to bite. With almost 60 per cent of international travellers visiting Athens in the second half of the year, the total annual increase is expected to surpass 800,000.
Alexandros Vassilikos, president of the Athens-Attica & Argosaronic Hotel Association, a shareholder of Marketing Greece, noted: "This visitor number increase corresponds to about 390,000 additional hotel overnight stays and translates to 142.8 million euros for Athens' real economy, that is hotels, stores, restaurants and bars, municipal rates, taxes, intermediaries, etc."
Marketing Greece Managing Director Iossif Parsalis said that the tourism industry in Greece has seen healthy growth in recent years, while noting that Athens as a standalone destination had experienced some difficulties.
"The Greek capital, in particular, has made an impressive rebound and the latest figures for Greece, overall, are a cause for real optimism," he stated.
"They are reward for the investment that has been made across the country – by Greece's carrier and international airlines, Athens International Airport, hotels and service providers. The new generation of tourism entrepreneurs is enriching the visitor experience with a new standard of quality and enhanced authenticity, while maintaining the genuine hospitality for which Greece is renowned.
"The rise in visitor numbers demonstrates that, beyond the unsurpassable Greek sun and beach holiday, travellers are now discovering that the country offers an incredibly wide range of value-for-money experiences, anything from skiing in northern Greece in Winter to shipwreck diving in Summer and private countryside culinary classes in Autumn.
"Marketing Greece is here to highlight lesser-known destinations along with popular destinations in addition to the many and varied attractions and experiences that travellers can now enjoy. We invite you to come and explore the fresh new face of Greece."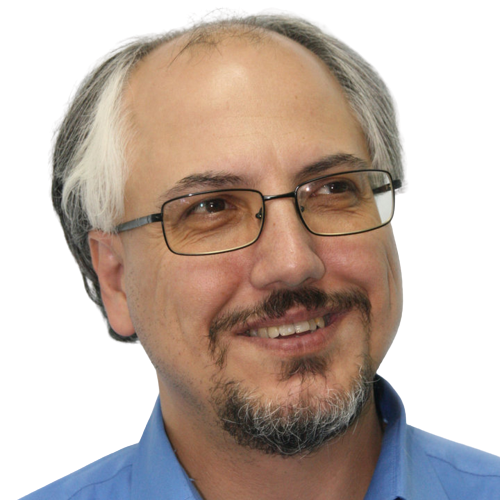 Theodore is the Co-Founder and Managing Editor of TravelDailyNews Media Network; his responsibilities include business development and planning for TravelDailyNews long-term opportunities.