Major brands to deploy safety devices; Competitors across lodging industry unite to advance employee, guest protection.
WASHINGTON – Building on decades of investments in safety and security and in coordination with security experts, the American Hotel & Lodging Association (AHLA) and the major hotel brands in membership announced the 5-Star Promise, a pledge to provide hotel employees across the U.S. with employee safety devices (ESDs) and commit to enhanced policies, trainings and resources that together are aimed at enhancing hotel safety, including preventing and responding to sexual harassment and assault.
In an unprecedented show of unity within a fiercely competitive industry, the CEOs of Hilton, Hyatt, IHG, Marriott and Wyndham joined AHLA president and CEO Katherine Lugar and Chairman of the Board Mark Carrier, president of B.F. Saul Company Hospitality Group, for the announcement.
Deployment of ESDs is already underway. Hotel companies in several markets, including New York, Washington D.C., Chicago and Seattle, already provide ESDs to employees, and they are piloting devices in many other markets. Today's announcement broadens this commitment to hotels across the country, with the goal of broad implementation by 2020.
"We're proud of the hotel industry's efforts and are encouraged to see our industry come together in an unprecedented way to make our employees feel safer at work. Hotels have been investing in employee and guest safety for decades, working with experts to continuously update protocols and procedures that keep both employees and guests safe," said Katherine Lugar, president and CEO of AHLA. "Safety is a never-ending challenge, and the hotel industry is highly committed to be part of the solution. Protecting our employees – as well the millions of guests who stay in American hotel rooms each day – is critically important to our industry. Unfortunately, no industry is immune to dealing with sexual harassment, but we will continue to work, day in and day out, so America's hotels are secure places for all those who work in and visit them."
Participating brands or properties will determine the best security devices based on the property's layout and features, with a range of options including devices with loud noise-emitting features or emergency GPS tracking at the push of a handheld button. AHLA has convened a sourcing task force to assist companies in identifying the appropriate technology for their respective properties.
This approach reflects the segmented and diverse nature of the hotel industry, ranging from large urban hotels to small rural roadside inns to mixed-use properties that combine hotels, apartments, condos, retail, and restaurants. In addition, there are considerable structural differences in building design and layout, construction materials, and Wi-Fi network capabilities within the industry.
With these complexities in mind, AHLA convened a task force of industry experts in 2017 to begin the process of outlining an implementation framework. As part of this effort, AHLA and hotel security experts convened a Safety Summit in July, bringing together lodging executives, lawmakers and security experts to discuss ways to keep employees and guests secure and then shared learnings with members.
The 5-Star Promise represents the hotel industry's commitment to advance safety and security for hotel employees and guests.
Build on our industry's longstanding commitment to hospitality and a People Culture. AHLA will continue providing industry-wide training and materials on safety and security matters, and retain expert guidance, such as Tina Tchen, a partner at Buckley Sandler LLP and co-founder of the Time's Up Legal Defense Fund, to work with AHLA and its members on workplace diversity and safety matters.
Ensure mandatory anti-sexual harassment policies are in place in multiple languages.
Provide ongoing training and education for employees on identifying and reporting sexual harassment.
Provide U.S. hotel employees with employee safety devices to help them feel safe on the job.
Broaden vital partnerships with wide-ranging national organizations that target sexual violence and assault and trafficking and promote workplace safety, including the National Alliance to End Sexual Violence (NAESV), End Child Prostitution and Trafficking (ECPAT-USA), and Polaris.
"As an industry, it's important that we continue to lead around these important issues affecting our employees, building on our longstanding commitment to the hospitality culture and industry," said Mark Carrier, Chairman of the AHLA Board and president of B.F. Saul Company Hospitality Group. "We are proud that AHLA members are working together on solutions no one company could address alone, and we hope AHLA's actions will be a catalyst for other industries to follow suit."
Tina Tchen, partner at Buckley Sandler LLP and co-founder of the Time's Up Legal Defense Fund, which provides legal support to victims of sexual harassment, assault and abuse in the workplace, has been consulting with the hotel industry for the last several months as it developed this initiative. She commended the hotel industry for coming together for this unprecedented announcement.
"I applaud the hotel industry for taking the initiative and continuing to put employee safety first, recognizing that all people should feel safe while doing their jobs," said Tchen. "This is an important step that we hope will lead to more industries taking a stand and committing to employee and guest safety. I look forward to continuing to work with AHLA along with experts and advocates to ensure hotels are safe and welcoming for everyone."
Hotel industry leaders, speaking at today's press conference offered their individual pledges to advance employee and guest safety and security on their properties.
"At Hilton, all 380,000 of our team members are the heart and soul of our business," said Chris Nassetta, president and CEO of Hilton. "That is why we are deeply committed to putting their safety and well-being above all else. In addition to implementing anti-harassment and anti-trafficking training across all 5,400+ of our properties, we have already deployed employee safety devices in New York, Washington D.C., Seattle and Chicago properties. Today, I am proud to share that we are expanding that commitment across all our hotels in the United States, deploying safety devices for all team members who service guest rooms by 2020."
"Our Hyatt family is driven by our purpose: we care for people so they can be their best. There's nothing more foundational to caring for people than making sure they feel safe at work," said Mark Hoplamazian, president and CEO of Hyatt Hotels Corporation. "Our strict policies and protocols have never tolerated guest harassment of our colleagues, and we continue to apply fresh eyes to keep pace with changing needs. In fact, we recently revised housekeeping guidance with an eye toward more personal safety. Hyatt also took a leading step last fall when we mandated Employee Safety Devices for colleagues who enter guestrooms across the country's full-service, managed hotels. Already half of Hyatt's franchised full service hotels have joined in, and there's more to come."
"IHG has a long-standing commitment to fostering a culture of respect and empowerment, which includes a work environment that is free from harassment and expects personal safety. This culture is rooted in IHG's existing anti-harassment, anti-bullying and human rights policies and standards," said Elie Maalouf, CEO, Americas, IHG. "IHG takes a holistic approach to employee safety which includes comprehensive policies, mandatory training and safety technology. We continually review and strengthen our policies, and we are translating them into additional languages to reach more employees. We have rolled out mandatory and enhanced workplace training for corporate and hotel employees in the U.S. Building on our track record of providing employee safety technology solutions, we have deployed personal safety devices at hotels in New York, Chicago and Seattle. We will use employee and management feedback to guide a deployment plan for devices at all our managed hotels in the U.S. by 2020. Additionally, we are collaborating with our owners on how best to support our franchised locations. Collectively, all of these efforts reflect our enduring commitment to employee safety."
"At Marriott International, we believe that everyone should feel safe and secure while fulfilling their work responsibilities," said Arne Sorenson, president and CEO of Marriott International. "We are testing and deploying associate alert devices to enable hotel associates to press a button to summon help if they encounter a threatening situation. We are working toward deployment of the devices at both managed and franchised hotels in the United States and Canada through 2020 and we continue to explore safety technology solutions globally. With our people-first corporate culture, one of our top priorities will always be to protect the associates who work tirelessly every day to deliver incredible experiences for our guests."
"The fine people working every day in hotels around the globe are truly what makes hospitality the best industry," said Geoff Ballotti, president and CEO of Wyndham Hotels & Resorts. "At Wyndham Hotels & Resorts we know our team members are our greatest resource, that's why we take providing for their safety, security and well-being very seriously. Over the next 12 months at our U.S. owned and managed hotels we will deploy Employee Safety Devices to all team members who are assigned to work in a guest room by himself or herself and roll out mandatory, annual anti-sexual harassment, discrimination, and human trafficking training. Additionally, we will provide best practices guidelines and training to our U.S. franchisees, in addition to endeavoring to offer ESD sourcing solutions. Wyndham is proud to unite with our industry today showing our joint commitment to the people who day-in and day-out help make guests' travels memorable."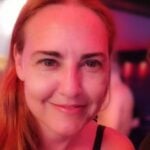 Tatiana is the news coordinator for TravelDailyNews Media Network (traveldailynews.gr, traveldailynews.com and traveldailynews.asia). Her role includes monitoring the hundreds of news sources of TravelDailyNews Media Network and skimming the most important according to our strategy.
She holds a Bachelor's degree in Communication & Mass Media from Panteion University of Political & Social Studies of Athens and she has been editor and editor-in-chief in various economic magazines and newspapers.