Strowger is Senior Vice President of Exhibitions, Conferences and Sales for the International Association of Amusement Parks and Attractions (IAAPA).
ANAHEIM – 2016 International Association of Exhibitions and Events (IAEE) Chairperson Julie Smith, CEM, CTA passed the gavel to 2017 IAEE Chairperson Ryan Strowger, CEM at the Annual Networking Luncheon and Awards Presentation held during Expo! Expo! IAEE's Annual Meeting & Exhibition 2016 in Anaheim, Calif.
"I am honored to serve as the 2017 Chairperson and continue the incredible work of my fellow IAEE members," said Strowger. "I plan to focus on IAEE chapter involvement, as I see local involvement as the foundation upon which many great associations successfully build. And, of course, continue the great strides IAEE has made in industry advocacy."
Strowger is Senior Vice President of Exhibitions, Conferences and Sales for the International Association of Amusement Parks and Attractions (IAAPA). He is responsible for oversight of IAAPA's portfolio of global events that are market leaders in the amusement park and attractions industry, including three annual exhibitions: Asian Attractions Expo, Euro Attractions Show and IAAPA Attractions Expo. The IAAPA events team manages all aspects of global sales, trade show operations, registration, special events, meetings, sponsorships, print and digital advertising, and exhibitor marketing.
Formerly the Director of Business Development for the Consumer Technology Association (then Consumer Electronics Association), Strowger's responsibilities were to the revenue and exhibit space growth of the International CES. He also worked for notable industry trade associations such as the Environmental Industry Associations and the American Association for the Advancement of Science. Strowger has served on numerous IAEE councils and committees, including former chairperson of IAEE Services, Inc., the Finance Committee and the IAEE Washington, D.C. Chapter. He achieved his CEM designation in 2004 and received the IAEE Merit Award that same year.
IAEE welcomes its newest members of the IAEE Board of Directors:
Director Antonio Brito, CEM, CMP, CEO, Newevents – Organizacao de Feiras e Eventos, Lda; and
Director Julie Coker Graham, President & CEO, Philadelphia Convention & Visitors Bureau (SMG).
Continuing Board of Directors members include:
Chairperson-Elect Daniel McKinnon, CEM, Vice President, Client Services – Global, FreemanXP;
Secretary/Treasurer Thomas Cindric, Jr., CEM, Vice President, Informa Exhibitions;
Immediate Past Chairperson Julie Smith, CEM, CTA, Senior Vice President of National Sales, Global Experience Specialists (GES);
Director Gregg Caren, Executive Vice President, SMG;
Director Lenay Gore, Senior Director – Meetings and Trade Shows, American Public Transportation Association;
Director Christopher McCabe, Executive Vice President, Emerald Expositions;
Director Robert "Bob" McLean, Jr., CPA, Executive Vice President, Promotional Products Association International;
Director Robert "Bob" Morgan, General Manager, Dulles Expo Center;
Director Chris Nemchek, Senior Vice President, Specialty Foods Association, Inc.;
Director Susan Schwartz, CEM, Managing Director, ConvExx;
Director Stephen "Steve" Sind, President & CEO, Global Event Strategies, LLC.; and
Director Dennis Smith, President, Messe Frankfurt North America.
Ex-officio Directors include:
Walter Yeh, CEM, Executive Vice President, TAITRA – Taiwan External Trade Development Council representing the IAEE Asia Exhibition Council;
Aaron Bludworth, President & CEO, Fern representing the Center for Exhibition Industry Research (CEIR);
Sue McCart, President, HFI LLC dba HFI Event Services representing the Chapter Leaders Council;
Kelly Kilga, CEM, Director of Operations, Graphic Arts Show Company, Inc. representing the IAEE MATSO Council;
Mary Bender, Marketing Director, Emerald Expositions representing the IAEE Public Events Council; and
Pamela Skaggs, CEM, Senior Operations Manager, Penton representing the Robert L. Krakoff Seat.
Members of IAEE's Board of Directors are elected on an annual basis by the official voting member of each IAEE member company. All officers serve a term of one year, except the secretary/treasurer who holds office for two years. The directors are divided into three classes, as nearly equal in number as possible, each to serve three years in staggered terms to ensure continuity in the governance of the association.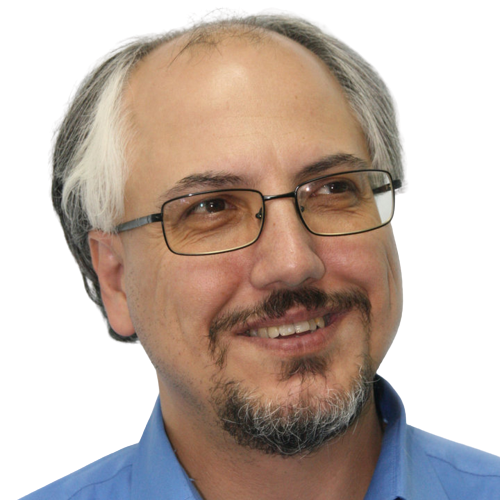 Theodore is the Co-Founder and Managing Editor of TravelDailyNews Media Network; his responsibilities include business development and planning for TravelDailyNews long-term opportunities.