With the aim of increasing its total capacity by around 20% in 2023, Pegasus Airlines plans to pass the 100 aircraft mark in the 100th year of the Republic and continue to grow its fleet.
ISTANBUL – Pegasus Airlines held a press conference on Tuesday 6 June 2023 as part of the 79th IATA General Assembly and World Air Transport Summit, hosted by Pegasus. Presenting the latest developments at Pegasus, plans for 2023 and future goals, Güliz Öztürk, CEO of Pegasus Airlines, said: "We started 2022 operationally and financially well-prepared and became the airline with the highest operational profitability in the world with our performance. In the first quarter of 2023, we maintained our strong performance despite the hardships we experienced in Türkiye. This successful performance also led to an increase in our credit rating."
Assessing the year 2022, which began and continued under challenging conditions, Güliz Öztürk, CEO of Pegasus Airlines, said: "2022 was a year in which we achieved significant success thanks to the rapid increase in travel demand, especially in the summer season. In line with our expectation that travel demand may pick up with strong momentum after the easing of restrictions, we kept our operational network and colleagues in all our business units ready to meet the potential demand and increased our capacity to meet the rise in demand." Öztürk continued: "In 2022, we increased our total number of guests by 34% to 26.9 million. Compared to the previous year, the number of guests on our international routes increased by 96%, a much better performance than the overall market. We increased our revenue by 139% to 2.45 billion euros. Compared to 2019, the last normal year, our revenues increased by 41%. Compared to 2019, our total ASK capacity increased by 8% and international capacity by 23%. Our EBITDA margin reached 34.1% at the end of the year, the best performance in the world for this metric. Our net profit for the year was 431 million euros.
"We are pleased with the momentum we have achieved ahead of the peak summer season."
Commenting on the first months of 2023, Güliz Öztürk said: "We started 2023 under challenging conditions due to global macroeconomic concerns, and subsequently as our country unfortunately experienced a major earthquake disaster. We are also in the midst of a period where global inflationary pressures are causing challenges with planning. As Pegasus Airlines, in the first four months of 2023, we have increased our capacity by 32% and the number of our guests by 31% compared to last year. International passenger numbers were up 43% and we are pleased with this momentum ahead of the peak summer season. We aim to continue to develop and improve our key operational and financial performance results in 2023."
100th aircraft in the 100th year of the Turkish Republic
With the aim of increasing its total capacity by around 20% in 2023, Pegasus Airlines plans to pass the 100 aircraft mark in the 100th year of the Republic and continue to grow its fleet. Pegasus plans to take delivery of 10 A321neo aircraft in the remainder of 2023, 21 in 2024 and 11 in 2025. Pegasus will continue to focus on digital transformation, sustainability, diversity, equality, and inclusion, and wholeheartedly supports aviation's sustainability goals. Pegasus' pioneering digital transformation efforts, fleet transformation with new generation aircraft, rapidly expanding flight network, investment in technology and people, sustainable aviation initiatives and commitment to diversity, equality and inclusion will be the pillars of its sustainable success.
"Moving towards a sustainable future"
Emphasising that Pegasus is taking firm steps towards its environmental and social goals as well as its strong economic performance, Güliz Öztürk said: "We are determined to do our part. In 2021, we set a target of net-zero carbon emissions by 2050 and reinforced this with our emission intensity reduction target for 2030. On the way to net zero, we are building on the momentum created by many initiatives that not only directly reduce carbon emissions through investments in the new generation fleet and the use of alternative energy sources, but also indirectly contribute to this goal, such as waste management and the transformation of our business processes. The Export Credit Agency-backed aircraft financing model, in which we made emission intensity reduction and gender equality commitments for the financing of 10 of the 17 Airbus A321neo aircraft that joined our fleet last year, was the first of its kind in its category for being the first ever sustainability-linked aircraft-secured term loan. While we continue to work with stakeholders on sustainable aviation fuel (SAF) production, particularly in Türkiye, we are also increasing our experience and impact in the use of SAF. We are moving forward in line with our 2050 and 2030 environmental goals."
Öztürk continued her speech: "We also place great importance to diversity, equality and inclusion. Through our initiative called 'Harmony', we are setting our targets for a more equal and pluralistic future by implementing various projects within the framework of spreading an inclusive culture, with a focus on gender equality. As of May 2023, 35% of our employees are made up of women. Aligned with IATA's '25 in 2025′ targets, we aim to increase the proportion of female pilots, engineers, and technicians, and as well as the ratio of female managers to at least 32%.
Commenting that the 79th IATA General Assembly was a first in terms of environmental impact, Güliz Öztürk said, "In all industry events we attend, we talk about our goals in line with the 2050 net zero target, but we also need actions that show we can achieve our goals. With this in mind, we wanted to set an example by taking action to mitigate the flight-related greenhouse gas emissions of all IATA AGM attendees and cargo flying with Pegasus Airlines through the corresponding amount of sustainable aviation fuel (SAF). With this initiative we want to send two strong messages to our industry and to the public. On the one hand, we are highlighting the importance and impact of effective use of SAF on aviation's net-zero goal. At the same time, this initiative sets an important example for future industry activities in terms of commitment to the Net Zero goal."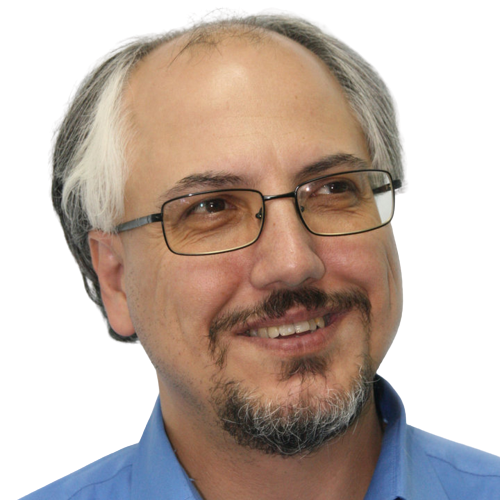 Theodore is the Co-Founder and Managing Editor of TravelDailyNews Media Network; his responsibilities include business development and planning for TravelDailyNews long-term opportunities.