In a poll of frequent business fliers, commissioned by Johnson Controls<.>, the overwhelming majority said they would welcome more intrusive personal identification technology if…
In a poll of frequent business fliers, commissioned by Johnson Controls<.>, the overwhelming majority said they would welcome more intrusive personal identification technology if it streamlined airport security check-in.



About three-fourths of the frequent air travelers polled said they would be extremely or very willing to undergo a fingerprint scan at the airport if it helped streamline and shorten flight check-in time. Nearly two-thirds were just as willing to undergo an iris or facial recognition scan. And 61 percent said they were extremely or very willing to use a national ID card with thumbprint.



The poll`s release follows recent relevant testimony from James Loy, acting head of the Transportation Security Administration. Before a Senate committee last week, Loy voiced support for the creation of a trusted traveler program to reduce airport security waits for frequent business fliers. The proposed program would involve voluntary, in-depth background checks for frequent travelers who would then receive a badge embedded with some type of personal identification technology and become part of a registered traveler database.



The Johnson Controls survey indicates support among business travelers for such a program.



Privacy and security concerns still exist, but many frequent business travelers are more concerned about the amount of time they are spending at the airport, said Tom Allen, vice president of the government market unit of Johnson Controls Security Solutions. Johnson Controls is the provider of security systems and services to 30 domestic airports.



The poll found that the typical business traveler has doubled the amount of time he or she arrives at the airport in advance of scheduled flights since the attacks last September. The share of respondents who arrive at the airport two or more hours before a domestic flight has jumped from one percent before September 11, 2001 to 30 percent today. The percent of frequent travelers who arrive one-and-one half to two hours in advance of flights has increased from five percent to 39 percent.



Prior to September 11, 2001, the majority of these travelers — 64 percent — only allowed from 30 minutes to one hour lead time before domestic flights.

In the poll, frequent fliers indicated some skepticism about the current passenger screening measures that are the reason they are spending more time in airports before flights. Some 67 percent said they thought X-ray screening of carry-on luggage was extremely or very effective and 57 percent rated presenting a photo ID at the gate and before boarding as extremely or very effective.

Other measures were perceived less positively: Separate inspection of laptop computers was rated extremely or very effective by only 37 percent of those polled; random searches of their bodies and baggage was rated extremely or very effective by 32 percent; and shoe removal and screening received that rating from only 27 percent.



About two-thirds of respondents said they had experienced at least one security-related delay over the past year. Business travelers must anticipate significant delays, whether or not they actually encounter long lines at the airport, said Allen. And those hours add up.



Based on the Travel Industry Association`s projection of person-air travel trips in 2002, travelers will spend an estimated 50 million to 70 million extra hours in airports this year compared to last due to arriving earlier for their flights.



In addition to security projects at domestic public airports, Johnson Controls provides integrated security systems to 22 commercial and government airport or aerospace facilities in the U.S., 10 airports overseas, and last year won a nationwide contract to provide security system integration for air traffic control facilities at 925 Federal Aviation Administration sites. The company also provides security solutions to a wide range of commercial, industrial, government, and educational institution clients worldwide.



While the majority of frequent fliers were willing to embrace new personal ID technologies at airports, some did express concerns either that the measures would not in fact streamline check-in, that they wouldn`t be effective, or that they would be too intrusive.



Said one traveler: In spite of what happened on September 11, I do not wish to jeopardize my freedom or privacy. I believe cataloging everyone in this manner would do that.



The survey was conducted by Decision Analyst, Inc. of 203 adults who had taken four or more airline trips in the past year, were in executive-level jobs and had a minimum household income of $50,000. The survey results are statistically significant with 95 percent confidence.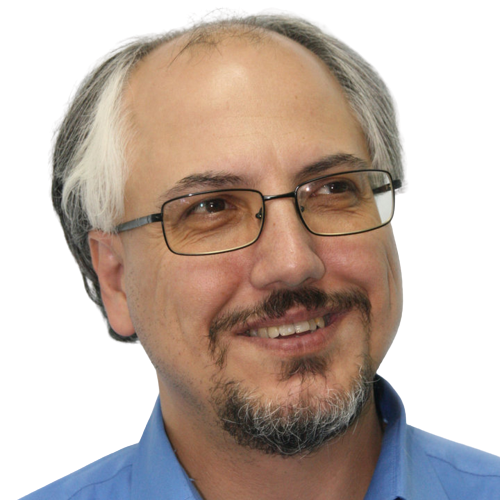 Theodore is the Co-Founder and Managing Editor of TravelDailyNews Media Network; his responsibilities include business development and planning for TravelDailyNews long-term opportunities.