LAN Airlines S.A. (which has been renamed LATAM Airlines Group S.A.) and TAM S.A. report that they have successfully completed the exchange offer and merger through which they have combined their businesses and created the LATAM Airlines Group S.A. LATAM Airlines Group S.A. will offer passengers more flights to more destinations than any other affiliated group of airlines in South America, initially reaching around 150 destinations in 22 countries and transporting cargo to 169 destinations in 27 countries.
As previously announced, the transaction was carried out through an exchange offer in which TAM's shareholders could elect to exchange their TAM shares for LAN shares at a ratio of 0.9 LAN shares for each TAM share. The offered LAN shares will be delivered in the form of BDRs (Brazilian Depositary Receipts) in Brazil and ADRs (American Depositary Receipts) in the United States. The exchange offer, which was completed with the auction on 22 June 2012, was subject to the condition that more than two thirds of the TAM shares that participate in the offer agree with the deregistration of TAM as a public company in Brazil. This delisting condition was satisfied when 99.9% of the participant shares agreed with TAM's deregistration. The tendered shares together with the TAM shares committed by the TAM controlling shareholders represented 95.9% of the total outstanding shares of TAM.

"The creation of this group of airlines is an opportunity to take South America to the world and to allow us to position ourselves to operate in an increasingly competitive environment due to the continuing consolidation of the global airline industry," said Enrique Cueto, Executive Vice President-CEO of LATAM Airlines Group.

"The growth LATAM Airlines Group is expected to generate will allow us to offer our customers flights to new destinations, create more opportunities for our more than 51,000 employees, and offer greater value for shareholders. In addition, we can support the economic, social and cultural development of our region, improving the connectivity of passengers and cargo in South America and to the rest of the world," said Mauricio Rolim Amaro, Vice Chairman of TAM S.A.
Benefits for Passengers
Among the benefits that passengers of both LAN and TAM will see over time are increased connectivity, improved routes and frequencies, and reduced connection times. Additionally, as of 27 June 2012 the members of the airlines' frequent flyer programs, LANPASS and TAM Fidelidade, will be able to earn and redeem kilometres/points over the complete route networks of LAN and TAM. In addition, members of the senior frequent flyer levels of both airlines (Comodoro / Black and Premium Silver / Red) may add to their existing benefits preferential access to services for themselves and a companion, including access to the VIP lounges of both airlines, preferential check-in and boarding and priority baggage.
LATAM Airlines Group will continue to advance the integration of their operations in order to deliver the best service to customers.
The Structure
As to the corporate structure, Mauricio Rolim Amaro, currently Vice Chairman of TAM, will become Chairman of LATAM Airlines Group S.A. Maria Claudia Amaro will remain as chair of the Board of TAM S.A. and will also become a member of the Board of Directors of LATAM Airlines Group S.A. Enrique Cueto, currently Executive Vice President-CEO of LAN Airlines S.A., will become Executive Vice President-CEO of LATAM Airlines Group S.A. Ignacio Cueto, currently President and Chief Operating Officer of LAN Airlines S.A., will become CEO of LAN Airlines. Finally, Marco Antonio Bologna will remain as CEO of TAM S.A. and TAM Linhas Aereas S.A.
Each airline in the LATAM Airlines Group will maintain its present headquarters: LAN in Santiago and TAM in Sao Paulo. Cueto also announced that both LAN and TAM will continue to operate under their existing brands in the same way as they have done until now, with a commitment to safety, service and quality: "This is the beginning of a long journey and the benefits to our customers will be added gradually as the integration of our companies' progresses."

LAN and TAM not only share a common vision of business but also a passion for delivering excellent service to their passengers and cargo customers, and are committed to safety, reliability and high quality service. The partnership was first announced in August 2010. In January 2011, the two companies announced that they had entered into binding agreements and thereafter referred the transaction to the approval of various authorities and agencies, including the National Civil Aviation Agency of Brazil (ANAC), the TDLC (Tribunal de Defensa de la Libre Competencia, Chile's antitrust authority), and the CADE, Brazil's antitrust authority.
Synergies from the Integration
Both companies project pre-tax synergies of approximately US$170 million to US$200 million for the first 12 months after the amalgamation, gradually increasing to annual pre-tax synergies of between US$600 million and US$700 million, beginning four years after the completion of the integration. LATAM Airlines Group S.A. also estimates one-time costs associated with the closing of the transaction and the realization of synergies of approximately US$170 million to US$200 million, most of which are expected to be incurred in the first 12 months after the completion of the amalgamation. Approximately 60% of the total estimated potential synergies will derive from revenue increases in the passenger and cargo businesses and, therefore, the cost savings are expected to generate the remaining 40%.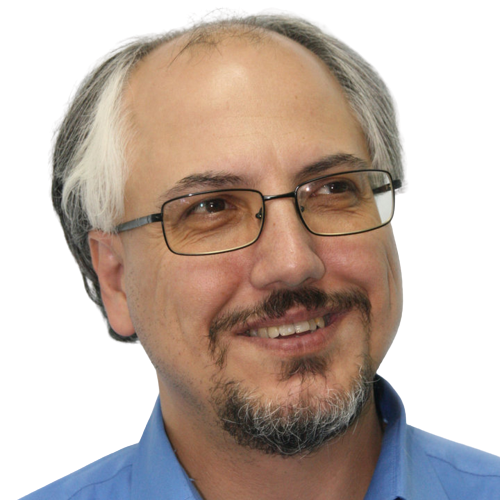 Theodore is the Co-Founder and Managing Editor of TravelDailyNews Media Network; his responsibilities include business development and planning for TravelDailyNews long-term opportunities.