US Airways launched a bid today for daily non-stop flights from Philadelphia to Beijing that will bring new competitive options to China throughout the East Coast and mid-Atlantic regions. If approved by the U.S. Department…
US Airways launched a bid today for daily non-stop flights from Philadelphia to Beijing that will bring new competitive options to China throughout the East Coast and mid-Atlantic regions. If approved by the U.S. Department of Transportation, the flights would begin in March 2009 and would be the first-ever service to Asia both for the City of Philadelphia and under the US Airways` brand. US Airways will further enhance this service by offering all-widebody, one-stop service from its hub in Charlotte.



US Airways` proposal will close a service gap by greatly improving access to China for the large and dynamic Philadelphia market and by offering travelers convenient one-stop connections from 37 cities into our Philadelphia hub, said US Airways Chairman and CEO Doug Parker. With our commitment to grow our international presence through new markets and new aircraft acquisitions, and our already strong presence in the U.S.-Europe market, US Airways is well-positioned to take the next step with service to China.



The airline is proposing seven weekly roundtrip flights serving more than 150,000 travelers annually on wide-body Airbus A340 269-seat aircraft between Philadelphia and Beijing. Service would originate in Charlotte on a 204-seat Boeing 767 aircraft.



The airline`s case is supported by an extensive array of elected officials and business leaders in Delaware, New Jersey, North Carolina, Pennsylvania and South Carolina including U.S. Senators Arlen Specter and Robert P. Casey, Jr., of Pennsylvania; North Carolina Senators Elizabeth Dole and Richard Burr; and a delegation from Delaware consisting of Sen. Joseph R. Biden Jr., Sen. Thomas R. Carper and U.S. Rep. Michael N. Castle.



Below is a sampling of letters of support sent to U.S. Secretary of Transportation Mary E. Peters.



Philadelphia Mayor John Street applauded US Airways` commitment to growing international service from Philadelphia, and said service to China would exponentially increase the economic benefits to our region. We are confident that the proven working relationship between the city and US Airways will allow Philadelphia to become the next key gateway connecting the United States and Asia.



Said Charlotte Mayor Patrick McCrory, US Airways has always demonstrated a willingness to meet with our community leaders in an effort to respond to our international, as well as domestic, service needs. The Charlotte-Europe service US Airways offers has become a valuable transportation asset for our community. We have every confidence that affording US Airways an opportunity to provide its first service to China will represent a similarly important addition to our longstanding relationship with US Airways.



North Carolina Gov. Michael F. Easley commented that US Airways is uniquely positioned to offer significant new service benefits to all of those living throughout our state. New service from Charlotte to Beijing will offer more convenience and an important new competitive option for both business and tourism travel to China. US Airways` strong network presence and longstanding community involvement throughout out state assures that the valuable benefits of the first Charlotte-China service will be enjoyed by travelers throughout North Carolina.



Said Delaware Gov. Ruth Ann Minner: US Airways` financial success and dramatic expansion over the course of the past two years is strong evidence of its ability to maximize the benefits of its significant hub presence throughout the East and West coasts — the same network benefits, which along with US Airways` dedicated management, will assure the success of US Airways` China service.



Philadelphia is the second largest U.S. metropolitan area without nonstop service to China, just after Boston, and ahead of Dallas, Atlanta, and Detroit.



One of the industry`s most financially stable airlines, US Airways has made significant investments in its Philadelphia hub since its merger with America West in the fall of 2005, including a commitment to expand international service from Philadelphia. Today, US Airways is the third largest carrier between Europe and the U.S. in number of destinations served, with flights to 19 European cities.



Expansion to Asia is a logical next step for our airline, our 36,000 employees, and our customers, continued Parker. We are well-positioned at Philadelphia to conveniently serve both business and leisure travelers. At the same time, we continue to demonstrate our commitment to Philadelphia as US Airways` primary international hub.



US Airways currently serves 19 million customers annually at its Philadelphia hub, and operates 448 daily flights to 106 destinations in the United States, Canada, Europe, the Caribbean and Latin America.



This summer the airline added international service to Athens, Greece; Brussels, Belgium; and Zurich, Switzerland from Philadelphia, and will begin offering year-round service between Philadelphia and Dublin, Ireland this fall.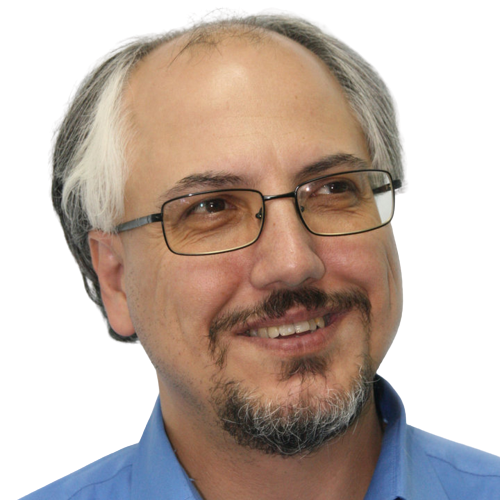 Theodore is the Co-Founder and Managing Editor of TravelDailyNews Media Network; his responsibilities include business development and planning for TravelDailyNews long-term opportunities.