The distinguishing feature of internal travel in Bangladesh is the presence of a well-developed and well-used system of water transport. Rivers and streams outstretch roads in total distance, making water transport an essential of daily life. For the traveller, a long Bangladeshi ferry ride, especially on the smaller rivers where you can watch life along the banks, is one of the undisputed highlights of a trip to Bangladesh.
Boat
Given that there are some 8433km of navigable inland waterways, boats are a common means of getting around. You may have to pay a few taka here and there to be ferried from one side of a river to the other, or hire a wooden boat to get from town to town.
There are about 60 types of boats plying the rivers of Bangladesh. Steamers are only one type – the rest are traditional wooden boats of all shapes and sizes, some with sails but most without. These smaller boats plying the smaller rivers are the only way to see life along the riverbanks. On a bigger boat out on the wide Padma, you'll see lots of big launches, traditional boats and maybe some river dolphins, but you might not see people fishing with their nets, children waving from the shore, farmers working in unimaginably green paddy fields and women brightening up the river banks with their colourful saris.
Barisal is a great place in which to embark on such memorable adventures.

Car
Travelling by private car has some obvious advantages and disadvantages. On the plus side, it gives you the freedom to quickly and easily go where you please, when you please, and allows for all manner of unexpected pit stops and adventures. On the minus side, it does insulate you somewhat from Bangladesh and it is far more expensive than public transport.
Travelling by car has two possibilities: either you'll be driving your own vehicle or you'll be the passenger in a rental car, which comes complete with its own driver.

Hire
Self-drive rental cars are not available in Bangladesh, and that's probably a good thing. However, renting cars with drivers is easy, at least in the big towns.
In Dhaka there are innumerable companies in the rental business. Outside Dhaka, the cost of renting vehicles is often marginally less, but actually finding an available car and driver is much harder and virtually impossible if you want an air-con vehicle. Asking at the nearest Parjatan office or the town's top hotel can normally produce results.

Bus
Bus travel is cheap and, though it might not seem so, relatively efficient. The country has an extensive system of passable roads. When your bus encounters a river crossing, it generally comes on the ferry with you, and the smoky queues of buses waiting to be loaded is one of the more frustrating aspects of travel here. If you don't mind paying another fare, you can always leave your bus and get on one at the head of the queue.

Train
Trains are a lot easier on the nerves, knees and backside than buses, and those plying the major routes aren't too bad, while in 1st class they are positively luxurious. However, travel is slowed down by unbridged rivers requiring ferry crossings, circuitous routing and different gauges. This means that a train ride can sometimes take up to twice as long as a bus ride.

Ferry
The river is the traditional means of transport in a country that has 8000km of navigable rivers, though schedules, even for the ferries crossing the innumerable rivers, are prone to disruption. During the monsoon, rivers become very turbulent and flooding might mean relocation of ghats (landings); during the dry season, riverbeds choked with silt can make routes impassable. Winter fogs can cause long delays, and mechanical problems on the often poorly maintained boats are not unknown.

Airlines in Bangladesh
Bangladesh currently has five domestic airlines: Biman, GMG Airlines, United Airways, Royal Bengal and Best Air.

Local transport
Bangladesh has an amazing range of vehicles – on any highway you can see buses, cars, trucks, rickshaws, baby taxis, tempos (oversized auto-rickshaws), tractors with trays laden with people, motorbikes, scooters, bicycles carrying four people, bullock and water-buffalo carts, and bizarre home-made vehicles all competing for space.

Baby taxi
In Bangladesh three-wheeled auto-rickshaws are called baby taxis. Also like rickshaws, they're designed to take two or three people, but entire families can and do fit.
In Dhaka and Chittagong baby taxis are everywhere – most people use these instead of regular taxis. Faster and more comfortable than rickshaws on most trips, baby taxis cost about twice as much. You'll also find them at Dhaka and Chittagong airports and they charge less than half the taxi fare, but the ride into town from either airport is long and not ideal after a tiring long-haul flight. Outside of these two metropolises, baby taxis are much rarer. In towns such as Rangpur, Dinajpur and Barisal they virtually don't exist.
In addition to baby taxis, every so often you'll see a mishuk (mee-shuk), which is a similar vehicle that is slightly narrower and, if you look closely, is driven by a motorised chain like that on a bicycle.

Tempo
This is a larger version of a baby taxi, with a cabin in the back. Tempos run set routes, like buses, and while they cost far less than baby taxis, they're more uncomfortable because of the small space into which the dozen or so passengers are squeezed. On the other hand, they're a lot faster than rickshaws and as cheap or cheaper. Outside Dhaka and Chittagong they're a lot more plentiful than baby taxis – you will find them even in relatively small towns.

Bicycle
Bangladesh is great for cycling and this is an interesting way to see the country. With the exception of the tea-estate regions in the Sylhet division, the Chittagong Hill Tracts and the road between Chittagong and Teknaf, Bangladesh is perfectly flat – you can pedal around very easily with a single-gear bike.
Cities, particularly Dhaka and Chittagong, are not easy or safe places to ride, given manic traffic and pollution. If you leave early, say 5.30am, you should be able to get out of the city without incident. Alternatively, you can put your bike on the roof of a baby taxi (three-wheeled auto-rickshaw) or bus. Some travellers have reported not being allowed to take their bikes on board trains.
The trick to cycling in Bangladesh is to avoid major highways as much as possible; look for back streets that will get you to the same destination. Unfortunately, maps of Bangladesh aren't detailed enough to be of much use, so be prepared for some interesting though unintentional detours.
Most paths are bricked and in good condition, and even if it's just a dirt path, bikes will be able to pass during the dry season. A river won't hinder your travel, since there's invariably a boat of some sort to take you across. At major bridges a sympathetic truck driver is likely to pile both you and your bike in the back for the crossing.
The ideal time to go cycling is in the dry season from mid-October to late March; during the monsoon many tracks become impassable.
Though cycling can by and large be a relaxing way to explore Bangladesh, don't get complacent about your belongings; snatches from saddlebags are not unheard of.
It's best to bring your bicycle and all other gear with you, though bike repair shops, catering to all those cycle-rickshaws, are two-a-penny almost everywhere.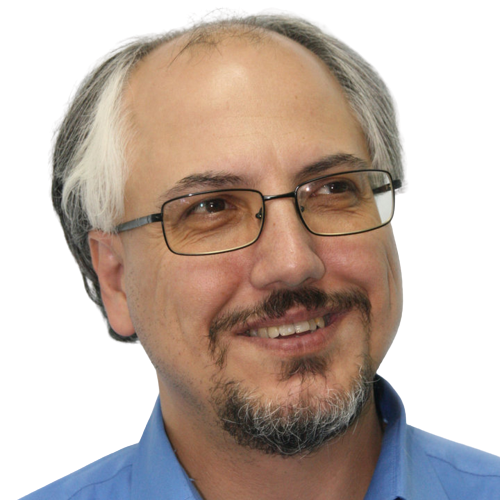 Theodore is the Co-Founder and Managing Editor of TravelDailyNews Media Network; his responsibilities include business development and planning for TravelDailyNews long-term opportunities.