If you are a pro skier, it is time to gear up for another season with the winters fast approaching.
Today, you will find that ski resorts worldwide have become more popular among both skiers and non-skiers because of the world-class shopping and Michelin-starred restaurants. However, expert and seasoned skiers ultimately look for the best slopes to hone their skills further.
Professional skiers from around the globe seek thrilling descents, challenging terrain, and unforgettable experiences. If you are a pro skier, it is time to gear up for another season with the winters fast approaching. Book your ski getaway on reputed sites like www.atlasskico.com for an exciting alpine activity, along with great food and hospitality.
As a seasoned skier, you are certainly looking for that adrenaline rush as you rush down the slopes at breakneck speeds and feel the crisp air of winter against your body. It is impossible to resist the allure of fresh powder amidst the pristine conditions on some of the best slopes. Let us take a look at some of the key slopes that should be noticed by pro skiers, as they offer a diverse range of experiences.
Grouse Mountain, Canada
Grouse Mountain near Vancouver, British Columbia, should not be missed by any expert skier. With varied trails across numerous terrain parks, the mountain offers both day and night skiing and killer views. These are very steep and narrow forest slopes which can be difficult to tackle even by the advanced skiers. The conditions are particularly ideal for skiing after the new snow and attract both skiers and riders of all levels and age groups. This is the perfect location to test your ability and progress your level.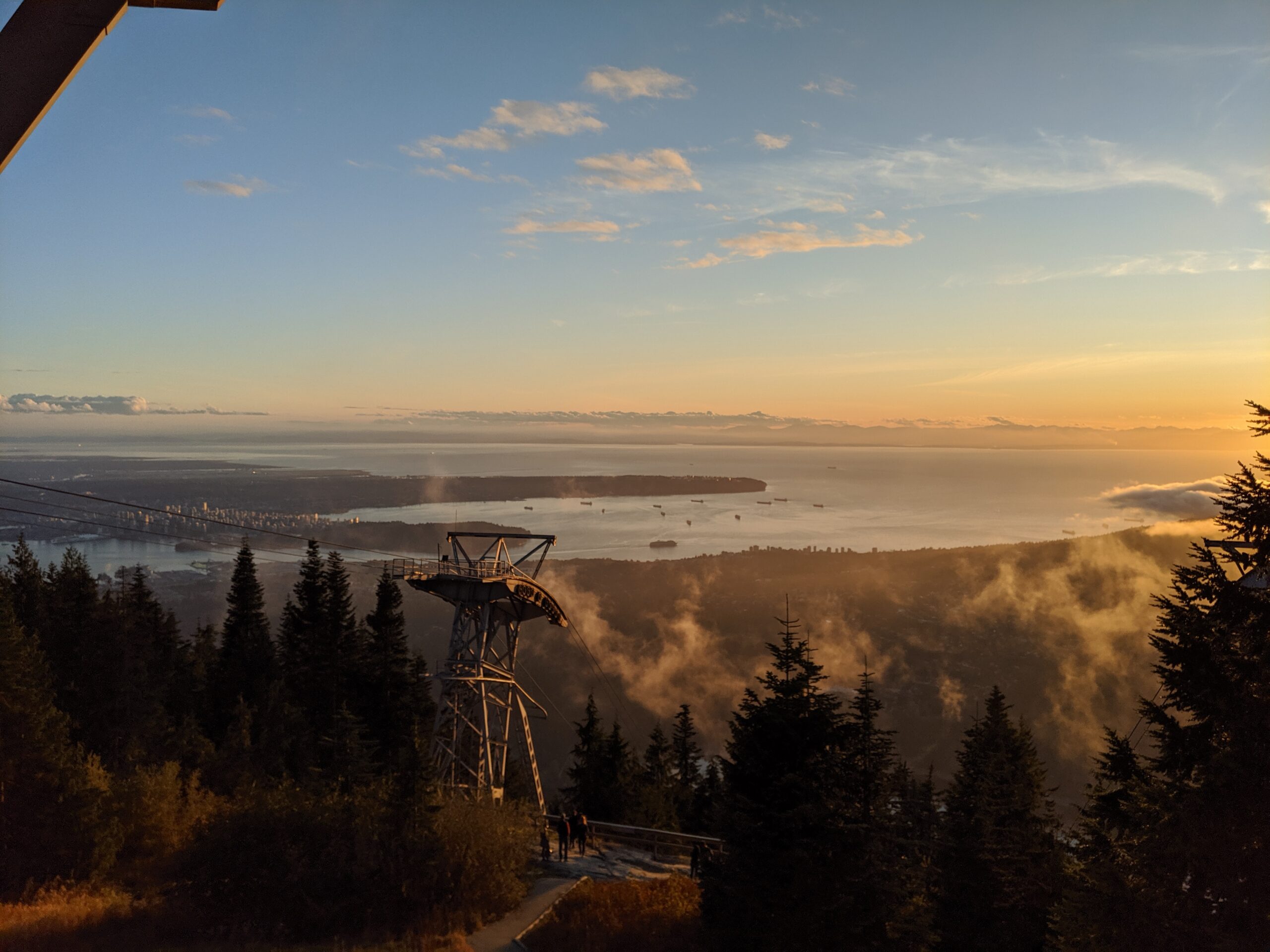 Information for advanced skiers- Freeride/deep snow areas, mogul slopes, and some challenging and steep runs. Handle Tow in Side Cut Park with new lift and features for the skiers and riders. The Cut Jump line is specially designated for expert skiers looking to advance their skills to the highest level of jumping and park riding.
Verbier, Switzerland
Verbier in Switzerland is well famous for its challenging terrain, and you will find all the expert skiers gathered here for extensive off-piste opportunities. They love the terrain because of the couloirs, powder-filled bowls, and steep descents, which can really test their skiing skills. They can pick from spine-tingling descents and enjoy the -dropping views of the Swiss Alps. Mont Fort summit, the highest peak ensures snowy conditions throughout the season.
Information for advanced skiers- Col de Chassoure or the magnificent Mont Gelé peak that leads you down some difficult ski routes. Explore and enjoy an impressive 410 km of runs at La Tzoumaz, Veysonnaz, Bruson, Nendaz and Thyon, that are easily connected by speedy ski lifts.
Telluride, Colorado
Telluride is worth all the efforts for the pro skiers because of the swankiest ski areas and some jaw-dropping descents. There is some untracked, challenging terrain for advanced skiers and boarders. The majority of the terrain is reserved as advanced territory to keep the stellar skiers busy the whole day. After a hard day on the slopes, enjoy pork chop and craft beer at a local brewery.
Information for advanced skiers- Popular choices include Gold Hill with Dynamo, Little Rose, and Electra. You can even enjoy heli-skiing at Telluride.
La Grave, France
La Grave in the French Alps is just perfectly positioned for an advanced skiing adventure. With more than seven thousand feet of freeriding terrain, the ski resorts here truly understand what a 21st-century expert skier is looking for. The resorts adapt to the specific needs of independent advanced skiers and encourage them to immerse themselves in the raw mountain terrain. Only the most daring can tackle the slopes with no groomed runs here. An added attraction is the stunning La Meije Glacier view as the backdrop.
Information for advanced skiers- World-class freeriding with great powder on the big mountain terrain with no marked pistes.
Whistler Blackcomb, Canada
Whistler Blackcomb has ranked consistently among the top ski resorts for experts and for good reasons. With over eight thousand acres of skiable terrain, it is a haven for professional skiers looking for freedom, adventure, and variety. Enjoy breathtaking vistas and endless possibilities on those powder-filled glades to the Blackcomb and Whistler Mountains. The long, extreme slopes and steep forest runs will need enormous endurance, even from expert skiers,
Information for advanced skiers- Numerous freeride/deep snow areas and mogul slopes can be extremely difficult. Some of the hardest marked runs can be found on Blackcomb Mountain. Couloir Extreme, Spankys Ladder, Krakatoa. Crack House.
Alyeska, Alaska
Alyeska means "Great land of the white to the east" and is just a short distance away from Anchorage, Alaska. It attracts both skiers and non-skiers because of the Northern Lights sightings and the glacier-filled vistas. With thousands of acres of varied terrain and hundreds of trails, the terrain is weighted toward the advanced skiers. There is endless adventure and relaxation here at Alaska's premier year-round destination. Get ready for some adventure at the resort well famous for deep powder and steep chutes as well as breathtaking scenery.
Information for advanced skiers- Expect deep powder and steep chutes for a unique blend of challenges and rewards, and look forward to heli-skiing opportunities to make the experience even more exciting.
Jackson Hole, USA
Jackson Hole is indeed a legendary destination for expert skiers, and even the most seasoned pros are tested for their expertise and experience in skiing. The rugged terrain is a winter paradise for pro skiers because of the excellent snowfall and snowsure conditions. The high-alpine bowls surrounded by rugged mountains with stark granite walls offer some of the most challenging inbounds within the open-gate backcountry. Advanced skiers will find the stuff that they only can dream of and will love the abundance of double black and fast black downhills. Get ready for endless powder fun across those long blue and green runs that criss-cross the mountain ridges.
Information for advanced skiers- Many marked runs with vertical drops and endless backcountry skiing give Jackson Hole a big reputation among skiers. Be wary, as the terrain at Jackson Hole is a step up in difficulty when compared to others.
Pick from any of the above-listed locations and slopes that must be checked out by any pro skier to elevate his or her snow adventure. Those slopes are a must for adrenaline junkies, with their extensive network of challenging runs and a lively ski scene. Pros will appreciate the challenging terrains, famous for powder skiing. The above-listed key slopes, right from North America to the Alps, are sure to satisfy even the most seasoned skiing enthusiasts. Those offer thrilling descents, and steep faces are sure to lure the expert and seasoned skier every winter!