CEO of the relaunched Thomas Cook says company's focus at the moment is delivering a strong Summer of bookings and then helping customers to have the best possible holiday after such a long absence for many.
Thomas Cook revived with a new concept. Can you tell us about it?
When the old business collapsed in September 2019 I knew there was a digital business that could be built from the ground up. Within a few weeks we had secured funding from Fosun Tourism Group, that also owns Club Med, and part of the major international conglomerate Fosun International, and we started creating a brand new Thomas Cook.
This new Thomas Cook operates on a very different financial model – we are digital only, with no shops or airline. All customer money is held outside our business and we only access it once the customer has returned from holiday. That means that, if the worst were to happen, the customer would be able to take their holiday as planned and all suppliers would be paid accordingly. Importantly, for the hoteliers we work with, that means that we are one of the safest partners to have because we are not spending customer money to fund our day to day business.
We work with various partners including bedbanks and DMCs including Beds4Greece and having flying from all UK airports and nearly all UK airlines. That gives customers huge flexibility and enables us to open up new destinations to people with such a broad distribution approach.
In Europe, apart from the UK and Netherlands, you have chosen to launch in Greece as your first resort destination. What drove you to this decision?
We were keen to come to Greece as it's our number one destination for customers this summer. Currently 30% of our bookings are to Greece and that builds on a strong summer – relatively – last year. Rhodes itself is the most popular of the Greek islands and bookings are up sevenfold compared to last year. Given the recent change in the rules that means people don't need to test or fill in forms before they arrive, we are confident that Greece will continue to outperform Spain for summer where rules still apply especially for families with children who have not been vaccinated. This summer should see a return to near-pre-pandemic levels of tourists for Greece as long as the situation remains as it is now.
On the fading of Covid-19 and amid the Russian-Ukraine war, what are the trends for the tourism season this year and what do you predict for 2023?
We saw an initial drop in bookings as people responded to the outbreak of the war but it seems that people now are more confident to head out on holiday and so we are not now seeing a noticeable impact.
The pandemic made travel more complicated especially for families. And people have been more nervous to travel because restrictions changed regularly and often at short notice. Now with that normalizing and rules remaining static or restrictions being removed altogether people are booking in earnest again. But they are still nervous and need advice and support. Many have not holidayed overseas for two or three years and have questions and want help – we're doing what we can to help them before, during and after their holiday to give them access to the best information. We've also seen people willing to take more luxurious holidays and stay for longer – nearly 80% of our bookings are in 4* and 5* hotels and people are heading out to Greece for up to a month at a time to enjoy being able to travel freely again.
We also expect people to be more conscious of the holidays they take – they want to take their hobbies and lifestyles away with them whether they're into food or love to cycle or enjoy learning about history. Holidays have become a more treasured experience because our opportunity to have them has been limited. As we emerge from that we expect people to want more than just a fly and flop holiday.
Do you plan to launch in another market in 2022? Which are your priority markets for the near future?
For now, our focus is on building on our success in the UK and growing our Dutch operation. We would like to see the Thomas Cook once again become a major European brand and will look to grow across the continent as the opportunity arises.
The name is synonymous with holidays and we know it can appeal to holidaymakers across Europe using a single digital platform bringing the strength of our experience in developing and growing in our first two markets.
What are the plans of Thomas Cook for APAC markets?
Thomas Cook China is already a successful business operating via an app which sells a range of domestic breaks across the country. Out plan with the two businesses is once China's international travel restrictions are dropped is to operate a significant outbound and inbound travel operation where we make the best of each other's networks and contacts to attract lots of Chinese holidaymakers to Europe and similarly lots of European holidaymakers to China and South East Asia.
Britain's Thomas Cook, the pioneer of modern tourism since 1841, after 178 years of operation collapsed in September 2019 and was reborn a couple of months later under the ownership of the Chinese Fosun Group. What is the vision of the Group for the development of Thomas Cook and the other travel-related assets?
In the UK, consumer sentiment to the brand Thomas Cook remains overwhelmingly positive – it's a brand with enormous heritage and people were very sad when it collapsed in 2019. The resurrection has been well-received and we can see that people are trying this new digital Thomas Cook and enjoying the flexibility and choice that we offer – as well as the customer service that is so strongly associated with the brand.
Our focus at the moment is delivering a strong Summer of bookings and then helping customers to have the best possible holiday after such a long absence for many. We're also starting to build direct relationships with hoteliers as we consolidate our biggest selling hotels to offer customers the most engaging content to persuade them to buy and best experience when they're away.
Alan French is the CEO of the relaunched Thomas Cook. He has decades of experience in leading major digital business and transformation projects and worked at the former business leading digital and strategy across the Group. Since forming this new Thomas Cook, he has in the space of two years led a team that has built a new digital platform and holiday company from the ground up launching in September 2019 and with ambitions to become a major international online holiday business once travel reopens. Alan has spent 25 years in technology and retail including several roles as chief technology officer at major companies around the world including Boot's and Marks and Spencer. He has delivered technology solutions that that transformed supply chain; delivered e-commerce; enterprise resource planning and the design of a dispensing system for pharmacists.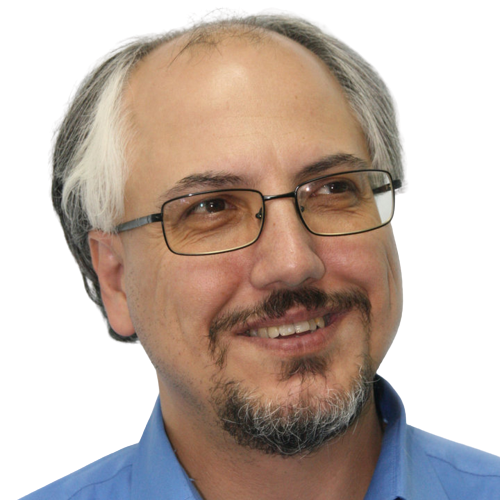 Theodore is the Co-Founder and Managing Editor of TravelDailyNews Media Network; his responsibilities include business development and planning for TravelDailyNews long-term opportunities.