International tourism and a stronger middle class are shaping luxury trends, including luxury experiences and alternative luxury channels, with a focus on consumer nationality rather than geography.
Slower, but steady: that is the 'new normal' for the global luxury market in 2014 – and potentially beyond, which is acclimating to lower, but more sustainable long-term growth. Among currency fluctuations, persistent economic weakness in Europe and external forces, such as the Crimean crisis and protests in Hong Kong, demand from Chinese consumers and mature consumers in the U.S. and Japan re-approaching luxury have helped to counter a potentially significant downward momentum. These are top-line findings from Bain & Company, the world's leading advisor to the global luxury goods industry, in the 13th edition of the "Luxury Goods Worldwide Market Monitor" released in Milan in collaboration with Fondazione Altagamma, the Italian luxury goods manufacturers industry foundation.
The global luxury market is on target to reach 223 billion € in 2014, aided by a 5 percent bump in growth this year (at constant exchange rates, +2 percent at current) – down just slightly from seven percent in 2013 (+3 percent at current exchange rates).  With the exception of Japan, China and South America, all markets are now strongly driven by touristic spending – who is buying matters more than where they are buying. Chinese consumers represent the top and fastest growing nationality for luxury, spending abroad more than three times what they spend locally.  Conversely, Japanese citizens make most of their luxury purchases at home with the Yen devaluating by nearly 30 percent since 2012. Tourists are also increasingly influencing the luxury market in the Americas, while tourists' behavior in Europe is sharply changing as proven by the analysis of tax-free shopping in Europe, carried out in partnership with Global Blue. The analysis indeed reveals an overall slowdown of purchases by extra EU tourists, and a change in purchasing behaviors across nationalities. Chinese consumption grew by 10 percent in the first eight months of 2014 – a clear slowdown with respect to the same period in 2013 – showing a polarization towards the two ends of the luxury spectrum, the Accessible and the Absolute segments. Russian purchases are down by 3 percent, due to a slowdown of tourism flows, but show a positive trend of the very high-end segment, reflecting the resilience of top spender consumers. Middle Eastern is consumption up by 11 percent, continuing on the positive path of recent years, fueled by increasing tourism flows. Japanese purchases still negative (-15%), but showing a softer contraction of the Absolute segment.
"With such cross-pollination of luxury spending, it no longer makes sense to think only in terms of geographies. The focus is shifting to consumers, with local trends and tastes representing only part of the picture," said Claudia D'Arpizio, a Bain partner in Milan and lead author of the study. "This new mind-set has important implications for luxury brands. It requires that they think about their product offering from a more global perspective, with the concept of seasons, a key pillar of this industry, becoming increasingly obsolete."  
Bain's research finds that international travel and tourism is also creating an appetite for 360-degree luxury experiences, such as high-end transportation, including highly customized 'super cars' and yachts, as well as luxury hotels, cruises, and wines and spirits:
Growth in the luxury car market is solid, up 10 percent from 2013, driven by emerging markets, where luxury vehicles are still seen as a symbol of status and a social enabler.  The high degree of personalization for vehicles and even after-sales services is helping to double or in some cases triple the basic price tag.
Hotels are benefiting from steadily growing demand, up 9 percent. Younger generations (30+), who are seeking superior lifestyle experiences, helped to fuel 5 percent growth in the cruise market.
While fine wine is often synonymous with luxury, non-alcoholic beverages are also gaining prestige – the 'wine-ification' of water. While the overall beverage category comprises 30 percent of the food and beverage market; demand for gourmet food is unrelenting, particularly in filling the gap for innovative gifts and even travel souvenirs.
Yachts are bouncing back at a low, positive single-digit pace (2 percent in 2014), while private jet sales are up 9 percent, boosted by emerging market demand – notably Brazil.
Not to be outdone, personal luxury goods continue to buoy the market.  Luxury accessories captured 29 percent of the market and grew by 4 percent in 2014 (at current exchange rates) – more than apparel or hard luxury, the next two largest luxury categories. For the first time since 2007, the growth of high-end shoes surpassed that of leather goods, emerging as an evident status symbol, albeit at a lower ticket price than other leather goods. At the opposite end, hard luxury, specifically watches took a hit from the downturn in Asia. In response, many watchmakers cut production to sidestep the risk of over-supply.
Across all personal luxury categories, the retail channel is growing, weighting approximately 30 percent of the market. When it comes to a physical shopping experience, consumers prefer a monobrand environment – more than 50 percent of the market. Conversely, online, they love variety and assortment and prefer buying in a multi-brand e-environment.  
In an interesting twist, Bain's study found that many consumers are on the hunt for greater luxury value for their money. Mature consumers, who are capping their luxury budget and downgrading to more accessible brands, as well as mid-income, aspirational shoppers, are fostering the growth of upper premium brands and the second-hand market, which represented 16 billion euros in 2014.  Off-price channels, such as outlets, have also nearly doubled market penetration over the last three years, driven by more sophisticated store designs and customer service that replicates a full-price luxury environment.
"We are seeing strong polarization among luxury brands and the fast growth of an 'Alternative to luxury' segment – those upper premium brands 'winking' at luxury ones and promoting an image of status that exceeds that of their products. Recently, we have also witnessed a revamp of the second hand-market, fostered by an online revolution. While this market threatens new product sales, it is simultaneously turning luxury goods into durables with an increasingly defined re-sell price, thus increasing their value," said Ms. D'Arpizio.
Beyond evolving consumer preferences and expectations, the study also highlights significant regional trends:
Americas – The Americas were the undisputed growth driver in 2014 delivering 6 percent growth (at constant exchange rates, +3 percent at current) with slight slow-downs in the U.S. due to a harsh winter, and disappointing trends in Brazil also due to local currency devaluation; Mexico and Canada both maintained positive performance.
Europe – Growth across the content was up two percent, despite persistent economic challenges, socio-political tensions in Eastern Europe, and less dynamic tourism. Deteriorating consumer confidence halted any significant effects from the partial recovery among local spenders.
Japan – Japan regained its leadership position in 2014, driving a positive trend and an increase of 10 percent (at constant exchange rates, +2 percent at current), making it the best performing market in real terms.
Mainland China – Luxury spend in China showing for the first time a negative trend: minus one percent growth this year (at constant exchange rates, minus two percent at current), due to greater controls on luxury spending and changing consumption patterns. Simultaneously, less established and younger Accessible brands have endeared themselves to the growing upper middle class 'Wannabe' segment, which is expected to double by 2017.
Rest of Asia – Greater China is flattening while South Korea strengthened its position as a trend-setter and influencer for fashion and luxury. In Southeast Asia, Malaysia and Singapore were hampered by the Malaysian airline accidents, but most of the rest of the region experienced a brisk pace of growth.
Over the next 10 years, Bain anticipates more significant changes in store for the luxury market. Not only will 'Luxury 2025' consumers be at the center of the customer experience; they will be the center of luxury itself – a critical part of the ideation, creation, and sales of luxury.
Bain & Company's 2014 Annual Global Luxury Study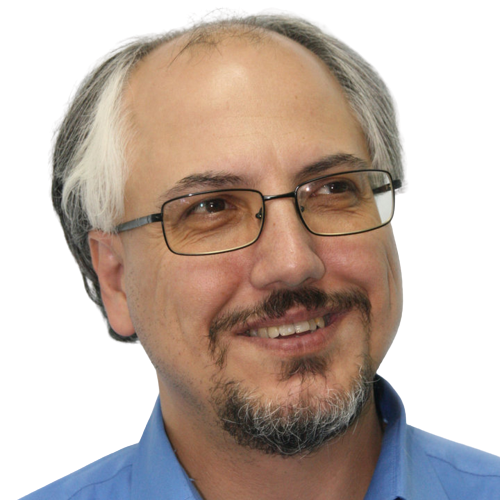 Theodore is the Co-Founder and Managing Editor of TravelDailyNews Media Network; his responsibilities include business development and planning for TravelDailyNews long-term opportunities.