World Travel Market 2012 Opening Ceremony, Fiona Jeffery OBE, Chairman, World Travel Market.
Our Guest of Honour, Barry Gibbons, former global CEO of Burger King, Dr. Michael Frenzel, Chairman TUI Travel and our Guest Speaker at World Travel Market's Captains of Industry Lunch,  Peter Long, Chief Executive TUI Travel, Baroness Morris, President WTM Advisory Council, World Travel Market's Premier Partner Abu Dhabi, Taleb Rifai Secretary General UNWTO, David Scowsill, President and CEO of the WTTC, distinguished guests, friends and colleagues…
Economic instability in the Eurozone has affected the lives of millions of people on the Continent and continues to bite – the wounds of the single currency crisis threaten to plunge ever deeper, cutting to the very bone.
As growth slows or stagnates in even some major economies, the pain's being felt by almost every region, almost every sector of the industry; the impact, even if only in a small way, has affected almost every exhibitor and visitor here at World Travel Market this week.
In addition, the terrible devastation of Hurricane Sandy across Haiti, the Caribbean, New York and Canada is horrific and our hearts go out to everyone whose lives and businesses have been affected by the big storm.
So, is the industry stepping into the unknown – or is there light at the end of the tunnel?
Take a look at this:
WTM Film on Business
I'd not necessarily go as far as calling it 'green shoots' – but what is striking about the industry's current challenges is the fact that, in so many ways, the industry seems to be 'bucking the trend'.
Admittedly, it's a mixed picture and what ever your point of view on this difficult issue, the industry is caught in some unchartered waters with on-going upheaval for travel businesses large and small in countering what seems like a never ending fight to maintain a steady course.
I make no apologies for sounding serious – it is a challenging time – but I want to assure every delegate that World Travel Market is working with them and for them and the industry as a whole in what ever way we can, offering constructive, year-round support.
Our objective is to help stimulate business and create business, providing opportunities, intelligence and insight, collating the latest business thinking, education and skills.
This is our supreme, Number One Goal – but never more so than now.  Some of the world most respected senior business executives – inside and outside the industry – are speaking at World Travel Market this week, offering wisdom, experience and creativity.
We've organised two WTM Speed Networking sessions – one was held before this Opening Ceremony and another takes place on Thursday on WTM Business Day, when we will also hear from the leaders of three highly respected commercial giants.  EasyJet, Birds Eye Iglo and Saatchi and Saatchi will talk about achieving hard fought but crucial competitive edge.
WTM Social Travel Market on Wednesday and Thursday brings alive new routes to market unlocking the growing potential of on-line communities.
In recognising the significance – and value – of WTM Business Day, WTM Talk Business, WTM Social Travel Market and the Advice Clinics will for the first time be held on the exhibition floors or in the Central Boulevard, ensuring that exhibitors and visitors can easily take full advantage of the business programme. It's simply one of the ways World Travel Market looks to offer a practical 'helping hand' to travel and tourism everywhere from startups to mature businesses.
In addition to focusing on what business needs, be it next month or next year, World Travel Market also takes a longer term perspective.
On Tuesday, the UNWTO Ministers' Summit, hosted by World Travel Market, brings together the public and private sectors to examine the obstacles which limit the growth of tourism worldwide such as restricted air transport policies and entry procedures.
The summit follows agreement between the G20 nations in May this year calling for priority to ease travel and boost economic growth and create jobs.
Preliminary research estimates that certain improvements to visa processes could create an additional five million jobs for the G20 economies by 2015, generating an additional 206 billion US dollars in international tourism receipts.
WTM World Responsible Tourism Day on Wednesday, in association with our friends at the UNWTO builds on almost 20 years of work and campaigning by World Travel Market and is about ensuring that we retain a healthy, thriving industry.
Responsible tourism is not a straightforward subject, nor is it one that can be addressed with an instant cure-all formula.
We've a three day programme of events covering subjects such as  social tourism, child protection, volunteering, carbon emissions and, very importantly in my view, accessibility for the disabled – sadly there're still many disabled people who do not even bother to plan a holiday because of the endless problems that confront them from the moment they decide to make a booking. However with an ever aging population this is a market that will grow and needs to be better recognised and serviced.
WTM's new Speakers' Corner initiative on Tuesday and Wednesday with locations in the South and North Halls, is designed to encourage quick-fire free speech, introducing new ideas, fresh opinions and even controversial views about responsible tourism.
I'm delighted that Charlie Mayhew, founder and CEO of Tusk, Africa's leading conservation organisation is our Guest of Honour at the WTM World Responsible Tourism Day Opening Ceremony on Wednesday morning.
I also want to thank so many of you who continue to help the work of Just a Drop, the international water-aid charity created here, at World Travel Market in 1998, to encourage the industry to give back and which has successfully completed over 100 clean water projects in 31 countries, helping one and a half million children and their families.
This year World Travel Market is also shining a spotlight on the powerhouse economies, examining how travel businesses can get closer to these emerging markets, and following the undoubted success of the 2012 London Olympics we examine the growth of sports tourism with its own dedicated programme.
World Travel Market is also looking to the future with major expansion plans for 2013, significantly strengthening our offering under one roof, and directly helping travel companies and destinations to identify valuable new business opportunities, while saving time, money and resource and exposing exhibitors to valuable new business prospects.
Three of the fastest growth sectors – travel technology, luxury and business travel will be featured next year – each with its own totally separate and distinct show-within-a-show concept.
The Travel Tech Show will take place on all four days of World Travel Market 2013; A two-day Luxury Showcase, in association with fellow Reed Travel Exhibitions event International Luxury Travel Market with appointments on Monday and a conference programme on Tuesday; and finally, Business Travel Market, World Travel Market's sister event, will co-locate here at ExCel on Wednesday and Thursday. 
World Travel Market's decision to invest, despite continuing economic challenges, reflects our commitment to the industry and reinforces our belief alongside industry experts such as the UNWTO, the WTTC and top commercial leaders that travel and tourism is and will remain one of the world's largest industries, continuing to demonstrate real staying power.
Despite progressive downgrades to growth forecasts through last year, the international industry's contribution to global GDP grew by three per cent to two trillion US dollars, generating 98 million jobs.
Those figures look even more impressive, though, when you take into account the direct and indirect effect of travel and tourism with a total contribution of just over six trillion US dollars in global GDP, supporting 255 million jobs or, to put it another way, one in five jobs on the planet.
Without doubt, travel and tourism is a proven means of bolstering the economy – whether you're a small island community with little other industry or a major market, struggling to overcome the impact of a debt-laden Europe.
Governments, regional authorities, investors, analysts and banks should open their eyes to the on-going, high growth potential of travel and tourism.
Give travel and tourism the recognition it deserves; don't cut investment, water-down your support or doubt our capabilities. The travel and tourism industry's track record alone demonstrates that we are no poor relation.
Travel and tourism is an industry with a towering future that I believe can help to change lives and turn around economic prosperity – even in these straightened times.
And it's how to make a dramatic difference to business even in a difficult climate that this opening ceremony is all about today.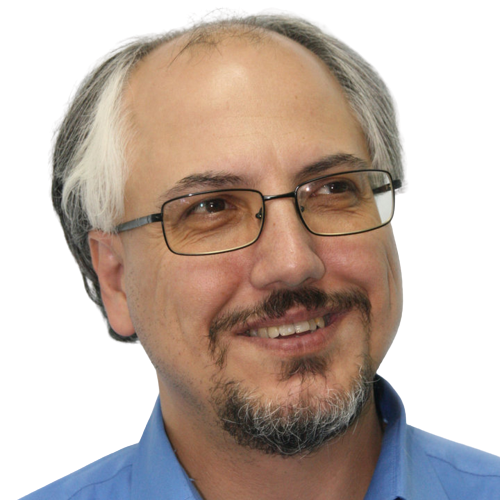 Theodore is the Co-Founder and Managing Editor of TravelDailyNews Media Network; his responsibilities include business development and planning for TravelDailyNews long-term opportunities.