Ray Bloom, Chairman, IMEX Group, Opening Ceremony speech – May 21st 2013
I am delighted to welcome you all to this, the 11th IMEX at Messe Frankfurt.
I would like to extend my warmest thanks to our guest speakers today: Philippe Fournier, President of the Joint Meetings Industry Council who will be making our keynote address; Wolfgang Marzin, Chairman and CEO of Messe Frankfurt, Michael Paris, Chairman, Tourismus and Congress for the City of Frankfurt and Matthias Schultze, Managing Director of the GCB (German Convention Bureau), our Strategic Partners here in Germany. It is also my great pleasure to welcome the ministers and senior political representatives who are here as a part of the Politicians Forum, including Frankfurt's Deputy Mayor and City Treasurer, Mr Uwe Becker.
Looking at the latest research coming out of the market there are signs that the international meetings and events industry appears reassuringly strong, and it is certainly faring better than many other sectors given the continued economic challenges still in place around the world. Although MPI's latest Business Barometer – published later today – shows that corporate, association and government meetings spend isn't consistent from one European country to another, nevertheless the overall outlook is an increase of 2% in Europe and 3.5% in the US. Later this morning our partners the GCB, together with the EVVC (European Association of Event Centres), will present the latest German economic data from their annual Meetings & Events Barometer, which will show a similarly positive, upward trend.
We are already seeing this growth in the US market reflected in rising demand from exhibitors and buyers for IMEX America. We are grateful for the support of our excellent US partners in helping us develop IMEX America and we're looking forward to the third edition which takes place at the Sands Expo in Las Vegas in October.
The growing importance and increased understanding of meetings, and motivational travel and events as a driver of economic growth and a creator of local knowledge economies is just one of the issues we will be discussing later at the Politicians Forum at Villa Kennedy. This year we have 35 government ministers and senior political representatives taking part – more than ever before. This advocacy event has built-up considerable momentum and authority over the years. I am delighted that it plays such an important role in bringing industry leaders together with political leaders to ensure that those responsible for legislation and policy-making understand the true economic importance of the meetings industry at local, national and international levels.
Our own IMEX Power of 10 foresight research, the final parts of which are being presented here this week, also shows there's a strong consensus on the need to measure and communicate the strategic and macro-economic contribution that business events play in facilitating knowledge-based industries and driving long-term growth in local and national economies.
Giving further impetus to this cross-industry advocacy effort, we will be asking all the politicians to sign a new 'Declaration of Support', which will be used by JMIC and other industry bodies as a focal point for further lobbying in future months.
With both corporate and association meetings playing a crucial role in the long-term growth and health of the industry, yesterday saw the launch of a new IMEX initiative, Exclusively Corporate @IMEX. This private education and networking event was attended by over 50 buyers from a variety of multi-national companies. Run on a similar model to Association Day, which yesterday welcomed 300 association meeting planners, it provided a unique opportunity for corporate planners to learn and network with each other in an exclusive environment. At the same time, we took the opportunity to provide a live webcast to the industry of the general session – a first for us at IMEX.
The advent and continual development of virtual and hybrid technologies within our industry, has led us to create a new service – IMEXLive – which aggregates video, social media and other rich content from the show to provide a live online multi-media experience for those who can't be with us.
Before I hand over to Mr Marzin, I would like to take this opportunity to thank our many partners for their continued support of IMEX. Notably ICCA who endorse both IMEX shows and are instrumental in the development of Association Day, MPI who are IMEX America's Strategic Partner; plus Site, DMAI, PCMA and AIPC; to name just a few. I would also like to make special mention of our partners here in Germany – the GCB, Messe Frankfurt, Deutsche Bahn, Luthansa and our ground handlers, CPO-Hanser. We thank you all for assisting us in ensuring the success of IMEX.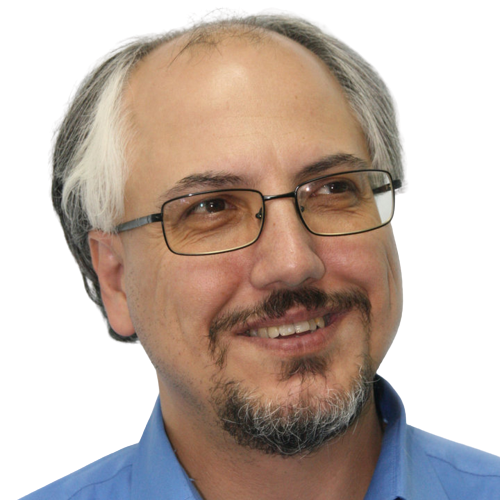 Theodore is the Co-Founder and Managing Editor of TravelDailyNews Media Network; his responsibilities include business development and planning for TravelDailyNews long-term opportunities.