Today, my message to you is very simple. Come to Greece. Tell your friends, your readers, your listeners and your viewers that we are open and that they're welcome, said Kyriakos Mitsotakis.
Good evening everybody and thank you very much for taking the time and the trouble to be here with us today in Santorini.
Given the recent global turmoil wrought by this pandemic, it is perhaps easy to forget that this scene – with the Aegean lapping quietly at the shoreline and the sun disappearing behind us- has remained largely unchanged for thousands of years. Today it remains just as beautiful, just as breathtaking, and just as inspiring. COVID-19 has not altered the stunning beauty of this unique scenery. In Santorini and across Greece we are preparing for a summer unlike others we have faced in modern history.
COVID-19 has forced us to change our way of life – how we do things, how we work, how we greet each other, even how we deliver on our reputation for the ultimate holiday experience – all this has changed. We are it seems getting used to a new normal. It has not, however, and will not change us forever, because the Greek summer, as many of you know, is much more than the shimmering sea and the stunning sunset. It is a state of mind, as our recent campaign states; a feeling of happiness, of freedom, of tranquility and nothing can take that ever away. And these feelings, these emotions are probably even more necessary today for us to experience as we are coming out of the first wave of the pandemic.
This is why I am so proud to be standing here tonight knowing that Greece is very much open for business. Tourism, as you know, is incredibly important for the Greek economy. That we are able to have a tourist season at all this year is down to the resolve, the belief and the very hard work and commitment of the Greek population. A commitment, first, to defeat the virus and now to re- emerge with a renewed sense of confidence and vigor. I have no doubt that such resolve such belief and such hard work will ensure that this unique Greek summer will be something very special for all our guests, all our visitors in the weeks and months ahead. And this is just the beginning. In 2021-2022 we will, I hope, build on what we have begun this summer. And the success that we have had in handling the COVID crisis, as I think, renewed our determination as a country to begin a new chapter in our history, a new chapter that embraces positive change, and lasting reform that drives new technology, cutting edge innovation, and that delivers world leading sustainable tourism underpinned by a Green Deal with the protection of the environment at its core. It's a new chapter that demonstrates that Greece has a central role to play at the heart of the European continent. For now, though, Greek tourism is back. We are about to lift most remaining flight restrictions. We are opening up to visitors, but we are doing it with your safety as our utmost priority. Today, my message to you is very simple. Come to Greece. Tell your friends, your readers, your listeners and your viewers that we are open and that they're welcome. On Monday, flights will now land both in Athens and in Thessaloniki. And in just a few weeks, as of July 1, you will be able to arrive from abroad to nearly all our regional airports, including of course, also Santorini. We continue to take very seriously our responsibility for your health and safety. So, if you arrive from certain overseas airports, you will still face obligatory tests in the next two weeks. But as of July 1, for most tourists arriving in Greece, they will be facing only random spot testing with no additional restrictions. We have learned lessons from dealing with this pandemic. And we have worked very hard to ensure our guests will be safe and stay healthy. There are, as you know, very robust guidelines and a very systematic framework for travel, accommodation, leisure and eating out. And if at any stage, we are faced with a localized outbreak, we have the medical and civil protection infrastructure in place to tackle it swiftly and effectively. 2020 has been a difficult year. Across the globe, everyone is feeling the impact. But as a country, we are moving forward and we are confident that we will win this battle. And for Monday, we are ready to extend Greece's legendary hospitality and welcome to the world once again. Thank you very much for coming. Now, Thanassi, let's take some questions.
Journalist: Mr. Prime Minister, good evening. If I may, let me start with a personal question. You were forced to take very tough decisions over the past four months, decisions which affected the Greek economy to a massive degree, but decisions which also affected people's professional and personal lives, to the degree that we haven't been able to imagine before COVID-19. I wonder, how hard was it? How difficult was it? How painful, maybe, to make these decisions? And did you ever hesitate? And looking into the future, are you confident that the worst is behind us? Thank you.
PM: Thank you Gerd. Well, with hindsight we can see that we definitely took the right decisions. And I can share with you that it was not obvious when we received the first pieces of advice from our medical experts, that the right course of action would be a drastic lockdown as the one we put in place towards the middle of March. But having consulted with all our top doctors, it was very, very clear to me that we had to move early. And I think today it is also very obvious that those countries that did move early in terms of implementing for lockdowns, imposing social distancing, building up infrastructure, as far as their public health system is concerned, actually did better than those who hesitated and waited until they took the necessary measures. So, of course, it was not an easy decision. But I felt comfortable that we communicated our measures very effectively with the Greek public. And from the very beginning, it was obvious that the overwhelming majority of Greeks supported what we did. We said from the very beginning that we don't put a price on human life. We were very open in acknowledging that there would be significant economic pain. But Greeks went along with what I suggested was the right course of action. And in all polls that we did, it was clear that our policies received overwhelming support. And that's why they were also successful. We would not have succeeded, had it not been for the support that we got from the Greek people. We gave the guidance, we set the rules, we gave the instructions and Greek people followed and adhered to those rules. And that is why we are today in a position to reopen our economy and reopen our tourism sector. We would not have been in that position had we not successfully tackled the first wave of the epidemic. Is the worst behind us? I think, yes. Nobody, of course, can exclude the possibility of a second outbreak. Nobody can exclude the possibility of localized outbreaks even during the summer. But we have one factor that is working to our advantage and that is our weather. The fact that we are basically outdoors during the summer and we know that transmission rates during the summer are significantly lower. So I do hope that the worst is behind us. And should there be a second wave of the pandemic in the fall or in the winter, we will be better prepared with better social distancing rules, hopefully with more drugs available, but also with the ability to tackle whatever outbreak on a localized and not on a national level.
Journalist: Prime Minister, your government has a good track record so far managing this outbreak. Are you afraid you might be risking it all by reopening all the airports, considering this virus has spread throughout the world by plane.
PM: Well, first of all, we are opening in a managed way, in a staged approach. What we have done so far, and we will continue doing until this coming Monday is to test everyone who flies into the only airport that is as of today open for international travel and that is Athens. Between June 15th and June 30th we will open a second airport, Thessaloniki. And we will essentially split arrivals into two categories, based on the epidemiological profile of the airports of origin. Some travelers will be tested as they have been so far. So everyone on flights will be tested and they will be notified, should they test positive. The rest will be only tested randomly. And as of July 1, we will be opening up all our airports to flights from the EU and the Schengen-plus zone. Again, we will also adhere to the European list to determine the patterns of travel from countries that are outside the European Union and the Schengen zone. We have enough data today, because we test essentially everyone who flies in degrees, to feel comfortable about opening up to the world. Just to give you an indicative number over the past four days we did almost 4000 tests. From people flying into Athens, we only had two positives, both asymptomatic. If we continue on that track, and we hope we will continue on that track, because progress is also made not just in Greece but also in other European countries, we feel comfortable that we will not be risking it all by opening up. And of course, we also have the capacity, should there be any sort of localized outbreak and I'm happy to talk about that, I'm sure that I'll be you know, there'll be questions on that front, to make sure that we have the necessary medical infrastructure to deal with a small outbreak before it spreads further.
Journalist: Mr. Prime Minister, Greece has been so far a rising touristic destination in Europe and further. Unfortunately, COVID hit the world. How big do you anticipate the loss of tourism in the Greek GDP? And can Greece become the number one destination in Europe, as many countries now promote domestic tourism? And, by the way, where will you spend your vacation Mr. Prime Minister?
PM: What vacation? Well, I do have to take a few days off in August and I will be in Crete. I don't change my habits. So I'll spend my holidays in our summer house in Crete. But to get to your question, the honest answer is I don't know. We don't know what the real impact on our GDP will be. Last year, Greece welcomed 33 million tourists, we know we will be able to welcome a fraction of that number this year. But again, a lot will depend on how comfortable people feel getting on a plane and flying into Greece or taking the car and driving to Greece. Because we should not forget that more than 10 million people came to Greece by car, not everyone comes to Greece by plane. So a lot will depend on our ability to project that Greece is a safe destination. I'm not interested in making Greece the number one destination in Europe, I'm interested in making Greece the safest destination in Europe. And as we, as people come and as we open up gradually in July, and if news continue to be positive, I'm sure that towards the tail end of the summer in August, September, why not October, people will feel more comfortable to book even late holidays and start travelling again. So we don't know what the impact will be. It will be significant. Essentially, we're trying to save whatever we can from what many considered to be a completely lost tourism season. But essentially the challenge we're facing is to move from a successful dealing with the pandemic domestically to also repeat the success in opening up to the rest of the world starting, obviously, with our European neighbors. So we hope for the best, but we've also spent a lot of money to support our tourism sector, to make sure that they can survive this difficult summer. We've put in place flexible working arrangements, so that hotels can keep most of their employees, if not all of them. And we chip in, most of them will be working part time and we chip in almost all the difference between a full-time salary and their part-time work. And we'll also cover their social insurance contributions. So my main concern is not just to attract tourists and make them feel not just welcome but also safe, but also to make sure that our tourism sector survives what will be a painful summer. And hopefully, if everything goes according to plan, and by 2021 we have a vaccine and/or a treatment, 2021 is going to be a bumper year for Greek tourism. So we're not just thinking about what is happening this year, we're also planning for the next year. But in order for this to happen, we need to be sure that our sector stays alive, that we don't lose too many jobs and that we can survive what is going to be a, you know, obviously a very difficult summer
Journalist: Good evening, Mr. Prime Minister, and thank you for the opportunity this evening to see what's happening behind you. Greece is open for business, it's ready to welcome tourists and safely. So perhaps the issue now is not only do people want to come, but are they able to come? Is your government in communication or talks with airlines to see if they can open up routes to Greece again more quickly, or even with airlines that in the past have never come?
PM: Well, of course, we're talking to the airline industry. We're talking to the tour operators. And I can tell you there is significant demand for travel to Greece. And I think it's sort of natural because we did a good job indeed with a pandemic and people want to come to a country where they feel that they will be safe. So we have offered our domestic airline sector a support package, I would say a rather modest support package given what's happening in other countries and the sort of support airlines have been have been receiving. And we feel comfortable that Greek airlines will be able to operate at whatever capacity is actually necessary. But I think this is going to be driven by demand. If demand is there, the flights will come. I have no doubt about that. And this is the indication we have both from airlines and from the big tour operators, especially from our main markets, Germany being the largest one. There is interest already, packages are being booked, flights are being are being scheduled so I'm not too concerned about airline capacity. If there is demand, the planes will be there to fly people to Greece.
Journalist: Prime Minister, thank you for making it up to us. Your government has won plaudit for its reform, its dynamism, its optimism. Many people I've spoken to here and abroad tell me this is exactly what the country needed after 10 years of recession and difficulty in in its economy. You mentioned earlier that you feel COVID-19 maybe a turning point, may lend impetus to the reform process. Could you elaborate on that?
PM: This is a very interesting question. Yes, I think that COVID-19 was obviously you know, a tragedy. It caused significant and it will continue to cause significant economic pain
But it is also in a sense an opportunity to drive forward changes that were already planned. But we fully understand now need to be accelerated. Let me just give you a couple of examples. One has to do with a digital transformation of the state. This was always one of my top priorities, I set up a separate ministry to deal with this portfolio. What happened during the crisis was that the state started offering digital services at an incredibly fast pace. We were forced to do it because people were at home. And of course, it wasn't easy for them to come and do their business face to face with a weak public administration. And remarkably, we started offering services that we weren't offer able to offer in years. We did it in a few weeks. So, the digital transformation of the state has been greatly accelerated. And, of course, in my mind, COVID-19 is also an opportunity to understand that, not just as a country, not just at the European level, but at the global level, we are facing global systemic risks that need to be addressed. And I'm primarily referring to climate change, and the need to protect our unique natural environment. And this is particularly important in Greece, because we are trying, and we will try even harder, to move our tourism towards that direction. Growth in Greece has to be sustainable with this sort of natural environment, we have an obligation to protect it, to connect it to our cultural heritage; to connect it to our unique agri-food sector. I'm sure you'll have the opportunity afterwards to taste the incredible products that Santorini has to offer be it fava beans, tomatoes or our exceptional Asyrtiko wine. We need to bring all those together and offer a new vision for sustainable tourism. And of course, as people understand that this is a country that is actually well-run with a well-functioning public health system, they will be more encouraged not just to come to Greece for holidays, but also to come to work from Greece or spend more time and live in Greece and buy property in Greece. So, the whole silver economy is offering tremendous opportunities for silver rebranded Greece. And this is also something we do plan to exploit. We were elected a year ago with an aggressive reform agenda. If anything, COVID will be forcing us to turbocharge this agenda and to the extent that the European Union is going to make available significant additional funds through the Recovery Fund that is putting in place hopefully we will also have the funding to support these types of reforms.
Journalist: Mr. Prime Minister, have you examined the scenario of a full lockdown during the summer season in case, for example, we see a sudden rise in confirmed Coronavirus cases? What will be the plan then? Thank you.
PM: Well, let's not spoil what is a lovely evening, but of course we have scenarios for all eventualities. I don't think a full lockdown will be necessary. And I think no one in the world frankly is contemplating full lockdowns. What we have to do, in case there are outbreaks, is to be much more targeted in our approach. For example, we have a very small outbreak today in northeastern Greece and we've been able to deal with it by taking local measures. And should we have a small outbreak on an island, we know exactly what we what we need to do. So, no one I think today is envisioning, you know, going into full lockdown mode again, because we understand how painful this is economically. In fact, there is really no need to even contemplate these types of worst-case scenario. If you just look at the numbers of cases, today in Greece, we had four cases, four positives across the country. And we've been opening up our economy for the past month. So, we haven't seen a spike in new cases since we opened up the economy. But, of course, a lot will also depend on people making sure that they behave properly. What we've told people, you can come to Greece, you'll have a fantastic experience. You can sit on a veranda with this wonderful view, you know, have your nice Asytriko wine, enjoy the beach, but we don't want you crowded in a beach bar. You know, one on top of the other. There are a few things that we won't allow this summer, but the core of the Greek experience remains very much intact. And if people continue to pay attention – again, as I told you, almost everyone is outdoors, we have very strict protocols for our hotels and, as you've noticed, everyone in the hospitality sector is forced to wear masks and we will be very strict in terms of imposing these measures – there's no reason to believe that we will be faced with this type of scenario.
Journalist: Prime Minister, given that there is a part of tourists, such as Chinese travelers, for example, who tend to travel all year round, and since half of the summer season is already lost, does the government have a plan to boost winter tourism and welcome visitors in safety in case there is a second wave of the pandemic? Thank you.
PM: Well, first of all, let me address the first part of your question. We want to extend our tourism season and the way to do it is to convince people that there are fantastic reasons to come to Greece, not just during the summer. You could even enjoy this wonderful sunset, not just in, you know, in July or August, but around the year. And, of course, Greece has so much to offer beyond its sun and beaches. It has fantastic mountains, an incredible mainland and, of course, an incredibly rich cultural heritage, which I feel we have not fully taken advantage of. And Chinese tourists in particular, who tend to travel not just during the summer and are not that interested in the beaches, they have an additional reason to come to Greece in the winter, it is actually quieter. You can visit our main archaeological and cultural sites without having to deal with huge crowds. But when you look at our cultural heritage, I think we can do so much more to convince people that just our cultural heritage is enough reason to come to Greece, even if you didn't have the scenery, the stunning scenery, you should come to Santorini to just visit Akrotiri, which is a totally unique prehistoric city that was actually destroyed by the eruption of the Santorini volcano. And there are hundreds of cultural sites in Greece that would deserve a visit on their own right, without even talking about the scenery, and the beauty of the country. So, the fusion between culture and tourism is for us a great opportunity to extend our season. And of course, it's also an opportunity to get people to discover corners of Greece that they're not familiar with. Very few people know, for example, our mountains. The fact that you can actually ski in Greece or do great hiking in the winter. Our religious tourism, our monasteries is not just Ancient Greece, it's, you know, a whole 3000 years of civilization. So, of course, we're interested in and we will be extending our season, particularly relevant for Chinese tourists, but again, we hope that there's not going to be a second pandemic wave. So our plan is certainly to be able to extend our season. This is particularly important this year, because we've essentially lost April, May and most of June; the more we can extend our season towards October or why not even November in terms of our summer product, the better it will be.
Journalist: Mr. Prime Minister in Greece tourism represents around 25% of the GDP. Do you think that the European Union is showing a real solidarity as countries like France are asking their citizens not to travel abroad during summer? And a second question, is it time for Greece to develop a new kind of tourism? I mean, green tourism based on sustainable development and in respect of the environment, and how do you hope to do that, please?
PM: First of all, I think that the European Union has shown significant solidarity and the proposal put forward by the European Commission regarding the Recovery Fund is very ambitious, and I hope it will be approved by the Council. It will give us the opportunity to access significant funds through grants and not loans in order to rebuild our economy and transform our economy towards you know, a more green and digital future. Now, I fully understand that big countries want to encourage domestic tourism, we also encourage domestic tourism. And we've actually put in place a voucher program to support domestic tourism for Greeks who don't have the financial capacity to travel. But I have no doubt that there are many French people who want to come to Greece and want to travel abroad. And I think there's an overall agreement within the European Union that we will lift all restrictions as of this Monday or certainly the latest by July 1. Though, intra-European travel will be permitted, and certainly will not be discouraged. And this is true for all our big markets. Now, as far as your second question is concerned, yes, we need to change our tourism model, and we need to put sustainability at the center of the sort of tourism experience we offer to our guests. And we need to stop measuring the success of our tourism seasons simply by the number of arrivals, have 33 million people coming to Greece. Theoretically, we could have less people travelling to Greece with that bigger economic impact for the country. You could have a single tourist who stays in a very expensive villa in Santorini, consuming the same resources, the same water, the same energy as a tourist who comes on a relatively cheap package. And of course, we will continue to cater to mass tourism, but when we look at the sort of investments we want to attract in the future, they have to focus on quality, and they have to focus on sustainability. And we will be very, very adamant in offering these types of incentives to people who, actually, want to invest in Greece, to move them to push them up market, but also give them the possibility to our existing tourism infrastructure, in particular our hotels, to retrofit to become more eco-friendly. And I'm sure that we will use part of the Recovery Fund to encourage exactly these types of investments. How do you take an old building that was built in the 60s, or 70s, and make it more energy efficient? These are the sorts of investments that we need. And of course, we're pushing very hard with new zoning across the country, to make sure that everyone knows where we can build, what they can build, how they can build. For us, this is really a strategic choice and we don't intend to deviate from it. If you look at Greece and the way it has protected its environment, I think overall, we've done reasonably well. There hasn't been the sort of massive overbuilding on our coasts you see in other European countries, our seas are extremely clean, the natural environment is still very well protected. This is not a country that has focused on heavy industry, so we don't have a lot of industrial pollution. So now the task is how do we move from where we are today towards a more sustainable future. But for us, as I told you, sustainability, in its broadest possible sense, is a one way and we intend to make Greece, a leader in terms of sustainable tourism.
Journalist: Mr. Prime minister, it's not the first time that you have to rebrand Greece. Now that Greece earned the trust of the world, what scares you the most regarding tourism?
PM: Well, we are dealing with a dangerous virus. Still here, it hasn't disappeared. And of course, one can imagine as we discussed previously, what our worst-case scenario will look like. We feel we are taking an extremely calculated risk, but there is no risk-free approach. One needs to be very clear, you know, the one risk-free approach we have is to lock ourselves in and not do anything. That's not sustainable; that's not an option. So, we are doing the best that we possibly can. For example, you look at our medical infrastructure, I would encourage you if you have some time, go visit the hospital in Santorini to look at the quality of the medical infrastructure on the island. Even small islands have received a small PCR test kits where we can do small numbers of tests on the islands. We have a very elaborate system, where in case we identify COVID positive cases, we will move them very quickly to our main hospitals on the mainland. So, we've done the best possible that we can to make sure that people are as safe as possible. But again, there is no risk-free approach in life, but I feel very comfortable having spent many hours with our team -Ministry of Health Ministry of Tourism, Ministry of Civil Protection- that we have a plan in place that will make opening up Greece to tourists safe; as safe as it can possibly be. But of course, let me repeat, it's not just up to us, people who come to Greece also need to be aware that there are basic rules that they have to adhere to. Again, as I told you, you get 99% or 95% of what the typical Greek experience is. You may, actually, get an even better experience because you won't be getting all the crowds. So, obviously if you come to Greece, just walk in Santorini today, I don't think we'll ever see Santorini on June 13 look like this. Hopefully we won't be able to experience something similar, but we feel very comfortable with our approach.
Journalist: Mr. Prime Minister, the Greeks have shown great patience al these months, and the country has had the great performance. So, can you reassure the Greeks that after the big opening on Monday, they can still feel safe?
PM: I can give them maximum possible guarantees, but as I told you, and I will repeat it as many times as necessary, this is not just up to me. It's up to everyone. The reason why we were successful was because Greeks listened to the experts and did the right thing. And we need to continue to do the right thing even now, as we as we open up. We very much focused, as I told you, on health and safety procedures within our hospitality sector. And we will be very strict when it comes to the basic parameters and guidelines that we've put in place for our hospitality sector, because we need to protect ourselves, protect our guests and protect people, who actually work in the sector. I can guarantee that we will continue to work extremely hard, always listen to the experts, always follow evidence-based policy advice, and I think we've demonstrated that the state can actually operate at a very high level. What I consider to be very important is that Greeks trust the state. After a long time, there is trust in the institutions trust in the state, not just trust I the government, but trust in the experts, trust in our national health system, trust in the fire brigades, trust in Civil Protection. This is a very important legacy that we need to build upon. So, again, no one can predict the future. I don't have a crystal ball, but what I can tell you is that we've done the best possible job in preparing ourselves for opening up our tourism sector as of this coming Monday.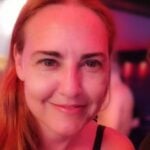 Tatiana is the news coordinator for TravelDailyNews Media Network (traveldailynews.gr, traveldailynews.com and traveldailynews.asia). Her role includes monitoring the hundreds of news sources of TravelDailyNews Media Network and skimming the most important according to our strategy.
She holds a Bachelor's degree in Communication & Mass Media from Panteion University of Political & Social Studies of Athens and she has been editor and editor-in-chief in various economic magazines and newspapers.