Taken together, the harms to domestic and international competition outlined above, and attributed directly to industry and marketplace uncertainty, unmistakably lead to financial benefits for the Big Three in every possible scenario other than near-term rejection by the Administration of those demands – demands that if acceded to by the U.S. would result in a breach of the agreements between the U.S. and Qatar and the UAE.
I. Introduction
Now that the U.S. Big Three airlines – Delta Air Lines, American Airlines, United Airlines – have secured antitrust immunity for their global alliances and joint ventures, and have engineered domestic consolidation, they have been aggressively attacking consumer protections, price transparency and domestic and foreign carrier new entrant competition.
With respect to competition, the first battle in a take-no-prisoners war was to block Norwegian Air International's (NAI) application to serve the U.S. through relentless political pressure. The propaganda in support of that conflict was/is the big lie that the US-EU Open Skies agreement would be violated were NAI allowed to begin services. In truth, under that agreement, NAI's application to serve the U.S. should have been a 5-week pro forma review and approval. Sadly, instead, airlines' political pressure has held up approval for 16 months.
The second and ongoing battle was entered into against three Gulf Carriers – Etihad Airways, Emirates and Qatar Airways – with the supporting charges that alleged government subsidies violate U.S. Open Skies agreements with Qatar and the United Arab Emirates (UAE), and that those countries' labor practices were not up to U.S. standards, among other claims. As sure as the sun rises in the east, if the Gulf airlines are restricted by the Administration, there will be additional Big Three-led battles, with conjured up violations of Open Skies agreements the call to arms, and reneging on the agreements or altering them to the Big Three's advantage, the sought after settlement.
Soon, if it has not done so already, the Obama Administration will hopefully see the protestations for what they are: A strategy to restrict domestic and international marketplace competition through government-imposed commercial protectionism. The Administration expectantly will not take direction from one small and self-serving subset of stakeholders among the dozen or more interested parties who have spoken out about the Big Three's self-interested strategy to block competition.
The most important stakeholder in this debate is the consumer who is benefiting greatly from Gulf Carrier entry and who is simultaneously being financially harmed by denied access to NAI's low-cost transatlantic service offerings that would offer sorely needed competition. However, that harm can begin to be repaired once the NAI application is approved. What soon may be irreparable, however, is damage to our country's reputation as an unfailing partner as well as our image, crafted over 50 years, as a bastion of free-market enterprise and as advocates for global economic liberalization.
II. Strategic Risk
One strategic risk to Open Skies policy associated with the war on competition is that airlines and aviation authorities worldwide are paying close attention to what the Administration does. If the Administration were to cave to the Big Three's demands, then foreign airlines and their governments would observe this protectionism, and abdication of American leadership, and seek their own advantages in renegotiated Open Skies agreements with the U.S. and other countries. The danger is that the painstakingly created international system for aviation liberalization would be infected with the cancer of uncertainty, which would metastasize and place the system at risk. What's more, because aviation is so highly visible to world governments and leaders in other industries, such uncertainty would also spark concerns over U.S. trade direction in other economic sectors.
III. Near-Term Cost of Uncertainty
The longer the Gulf carriers and NAI battles take to be concluded the greater the financial and economic consequences will be for the other stakeholders. Below is a sampling of the consequences for other parties resulting from the Big Three's introduction of uncertainty.
a) AI Application. The 16-month delay in approving the NAI application is depriving consumers of new competitive choices and alternatives that would introduce much-needed pricing competition in numerous international markets. However, just as important, the NAI protectionist delay, supported by some ill-informed Members of Congress, sends the wrong message to potential foreign carrier new entrants. They see the delay costing NAI millions of dollars and they do not want to risk the same fate when there are lower risk opportunities in other foreign markets to deploy expensive aircraft. When in the 1990s major U.S. network carriers pursued strategies of predation against low-cost new entrant carriers, startup airline applications to the U.S. Department of Transportation (DOT) dried up quickly as investors understood the risk. As defined by its intended result, asking the U.S. Government to block foreign carrier entry is effectively a strategy of predation. New entry would likewise dry up.
b) Foreign Carrier Feed. Emirates code shares with JetBlue at Boston Logan. That feed from Emirates enabled JetBlue in 2014 to enter the Boston to Detroit market, monopolized by Delta Air Lines, and lower average prices by some 40 percent. The need for and importance of this model for new domestic competition in a radically consolidated industry cannot be overstated. It is not lost on many industry observers that this market was "Exhibit A" in DOT's predation charges against Northwest Airlines' behavior toward Spirit Airlines. DOT succeeded in throttling back the major carriers' most aggressive strategies and Spirit survived, to the enormous benefit of consumers. DOT needs to remove this uncertainty from the market so that JetBlue, Alaska Airlines and others can perform the long-term route, aircraft acquisition and human resource planning necessary to secure investor support for entering into code-share agreements with foreign carriers.
c) U.S. Tourism Destinations. Emirates will begin service to Orlando this fall helping to drive economic development and job creation. Because of this entry and passenger feed, its code-share partner JetBlue will be able to implement services between Orlando and Mexico further helping the Orlando-area economy and supporting President Obama's goal of increasing annual international visitors from 75 million today to 100 million by 2021. The uncertainty caused by the Big Three is no doubt causing investors and communities across the country, like Orlando, to pause and rethink airport infrastructure, hotel and entertainment projects.
d) Airports. It can take years of toiling and negotiations for domestic U.S. airports to attract a foreign carrier to provide new services and much needed competition. This has become acutely important for those communities that were abandoned by the Big Three as they engineered airline industry consolidation. This uncertainty, if it persists, would bring planning to a halt or otherwise result in a loss of momentum in negotiations. What's more, uncertainty increases the risk profile for any foreign carrier, and as such, air-service negotiations would likely lead to greater concessions and higher costs for U.S. airports.
e) Plane Manufacturing & Suppliers. Open Skies results in more flying, and more flying increases the demand for new aircraft. Any harm to U.S. Open Skies policy, and the unraveling of the global liberalized regime for commercial and cargo airline services, would reverberate across the world dampening the demand for such services and the aircraft needed to supply them. The longer this uncertainty exists the more that key aircraft buyers around the world will begin to hedge their bets and naturally become more conservative in their decision making. This would impact plane manufacturers, engine makers, parts suppliers, avionics firms and the companies that transform a "green" aircraft into a habitable space. Excellent middle-class jobs at Boeing, Pratt & Whitney, GE Aircraft and scores of other companies would be jeopardized.
f) Cargo Carriers. UPS and FedEx alone have three times as many employees as the Big Three combined, and like their all-cargo competitors, they rely on Open Skies agreements to deploy a vast worldwide network that provides U.S. businesses – large and small – with the opportunity to sell their products into markets that would otherwise be unreachable, and in so doing, support tens of thousands of U.S. jobs.
As the compelling submission to the Departments of Commerce, State and Transportation by FedEx of May 29, 2015 explained in great detail, that world-class U.S. company has created an enormously successful business overseas using the very Open Skies rights (especially Fifth Freedom rights) that the Big Three attack as somehow "unfair" to them because they are forced to compete with airlines that are far more highly regarded by consumers. By commercially exploiting those Open Skies rights, FedEx has built a truly global enterprise – and importantly has chosen to operate its own aircraft with its own crews, instead of outsourcing much of its international flying to foreign airline code-share allies as the Big Three have done (many of which are government owned and government-subsidized despite the professed distaste of the Big Three for government ownership of airlines).
As FedEx summed up in its filing: "Today, the 115 Open Skies agreements negotiated by the U.S. government have opened markets for our fleet of 660 aircraft, allowing us to move U.S. shipments and to provide our end-to-end delivery services to over 220 countries and territories around the world."
The Big Three have caused the concern that reneging on passenger services components of Open Skies agreements could result in retaliation on the all-cargo components of these same agreements and not just by the UAE and Qatar, but by other countries if the liberalized international system for air services starts to unravel. Such concern will likely find its way into business-planning processes with more conservative deployment of capital in an uncertain and unresolved environment.
g) New Open Skies Agreements. There are important countries like South Africa and China with whom the U.S. has not yet negotiated Open Skies agreements. If the Administration does not, in a timely fashion, reject the Big Three's demands that Gulf Carriers access to the U.S. be rolled back to and frozen at January 2015 levels, and that consultations be entered into between the U.S. and Qatar and the UAE, then we will eventually pay a price vis-a-vis South Africa and China. The marketplace uncertainty and damage being done to our reputation and image could result in demands by these countries, and others, that would lead to either a serious dilution of our Open Skies policy, or no deals at all, both of which would be costly and avoidable outcomes.
IV. Conclusion
Taken together, the harms to domestic and international competition outlined above, and attributed directly to industry and marketplace uncertainty, unmistakably lead to financial benefits for the Big Three in every possible scenario other than near-term rejection by the Administration of those demands – demands that if acceded to by the U.S. would result in a breach of the agreements between the U.S. and Qatar and the UAE.
U.S. airline industry deregulation was premised upon new entry. Indeed, a guiding principle was that even the potential of new entry would help in disciplining pricing. Open Skies policy was built upon these and other key deregulation concepts. Likewise, the granting of antitrust immunity was premised upon an open market that facilitates robust U.S. and foreign carrier new entry. Allowing the Big Three to intimidate their regulator and hijack the public-policy-making process to deny consumers' access to competitive options and alternatives would completely undermine and reverse the goals and principles of deregulation and U.S. Open Skies policy. The only interests being served are the Big Three's; all other stakeholders are being harmed, and harmed now.
The Administration should act with a sense of urgency to reject the protectionist demands of the Big Three and thereby to remove this cancer of uncertainty, and with it, the current and ongoing financial and economic harm to U.S. consumers and other airline and travel industry participants as well as our Open Skies partners who took us at our word when we convinced them to enter into these air service liberalization agreements.
America's reputation and image matter.
The mission of OpenSkies.travel is to bring significant organization to the task of maintaining aviation liberalization agreements in accordance with the intent of the signatories to such accords. Members include corporate, university and government travel managers, travel management companies and distributors, travel industry suppliers, consumer groups and travel organizations from around the world.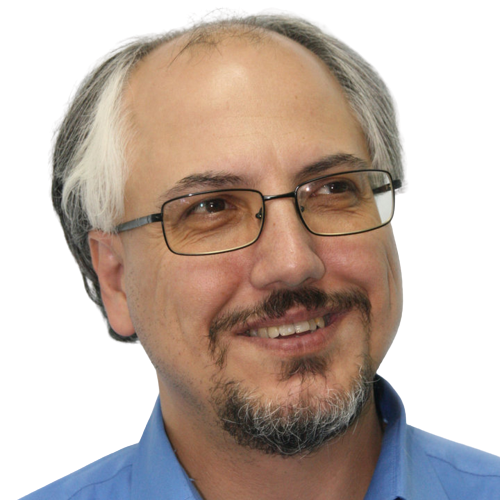 Theodore is the Co-Founder and Managing Editor of TravelDailyNews Media Network; his responsibilities include business development and planning for TravelDailyNews long-term opportunities.