Business Travel<.> Show 2002 exhibition organisers, Centaur, has produced a list of 'Top Tips For 21st Century Travel' designed to…
Business Travel<.> Show 2002 exhibition organisers, Centaur, has produced a list of 'Top Tips For 21st Century Travel' designed to help travel managers get the best out of the latest technologies and to deal with travellers' security concerns.



The travel hints range from making the most effective use of online booking tools to improving travellers' confidence – and productivity – by implementing simple pre-trip security safeguards.



"Recent events have brought travel safety and security into sharp focus," says exhibition director Paul Robin. "As an industry, we all have a responsibility to ensure that employees travelling overseas can operate in the confident knowledge that all appropriate precautions have been taken.



"All the same time, travel managers need to adopt the most efficient and cost-effective booking procedures and, although we all know that the Internet is the key, many of us remain wary of using it to its full potential."



Mary Corrie, chief executive of CityOrganiser.com, who devised the top tips of stress-free online bookings, said: "It's the key to remember that the Internet is only the servant and not the master to us all in our busy lives. Work out exactly what you want to achieve and then let the Internet do the work for you."



Paul Robin concludes, "Business Travel 2002's 'top tips' are designed to help companies and individuals gain the maximum commercial benefit from overseas visits."





Top 10 Tips For 21st Century Travel



Is your journey really necessary? Travel is an essential part of business life, but it is not always an essential part of business life. Evaluate the commercial implications of not travelling and weigh them against the travel risk involved.

Consider the destination-specific risks. Just as some countries are more dangerous than others, so some cities within the same country – for example Johannesburg and Cape Town – will involve different levels of risk.

Leave a photocopy of your passport and of any insurance documentation – including the 24-hour emergency number- with family or friends.

Ensure that employers have all ticket details, plus a copy of your itinerary with contact details. A mobile phone number is not sufficient on its own (you may become separated from your mobile) so give as much information as you can.

Make sure you are properly insured. Adequate cover in Belgium is not the same thing as adequate cover in Burundi.

Do not keep all credit and cash cards in one purse or wallet. Keep passport and tickets separately.

Maintain a generally low profile. Large groups may attract unwelcome attention.

Find out about local "no-go" areas. Avoid late-night travel if at all possible.

Respect local laws and customs, however insignificant they may appear. If the traffic sign says "don't walk", don't walk. Pay particular attention to laws relating to alcohol, which may be very different to those at home.

If you don't speak the language, carry a small phrase book for use in emergencies. Could you really summon an ambulance in Sudanese?

If staying for any length of time, register your presence with the local British Embassy or High Commission. Always let colleagues know where you are going and when you expect to return.

Top 10 Tips for getting the most out of booking your Business Travel "On-Line"



Do some quick research on your destination. Some knowledge of the city helps you choose the best places to stay, eat, visit, arrange to meet business colleagues or relax.

Check out reputable websites that give you the information you need, when you need it. When you find a useful site – bookmark it!

Use websites that have e-pay security – that way you know that any financial details you give them are safe (e.g. credit card details). Many hotel booking sites, in fact, only require credit card details to reserve rooms and you pay at the hotel.

Likewise only book ABTA or IATA approved flights.

Always make a note of any booking reference numbers you are given or take a copy of a booking notification sent by email.

Also record any contact details – just in case there is a problem, it always helps to know these.

Look at the details or write-ups about hotels. Many sites offer photos, but remember that they only put their best pictures in a brochure on line or offline.

Check out prices. There are some good deals to be had, especially as websites continued to compete for your business.

Remember Travel Insurance – many sites offer this as part of the booking routine.

If you feel a site does not tell you enough information to allow you to take a decision – use the "Contact Us" button. A site that values customer service should get back to you within 12 hours.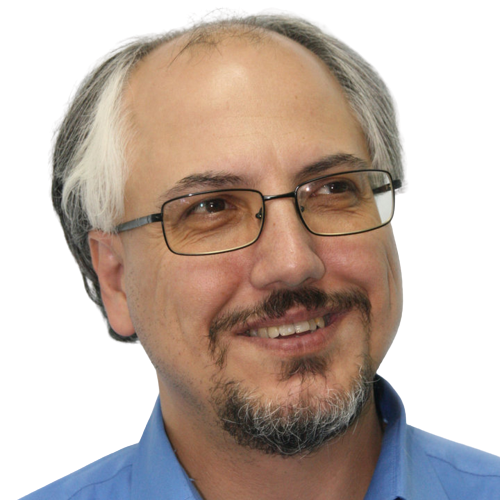 Theodore is the Co-Founder and Managing Editor of TravelDailyNews Media Network; his responsibilities include business development and planning for TravelDailyNews long-term opportunities.