Unsurprisingly, South Africa suffered the lowest occupancy rates in the Southern African region YTD July. International border closures and strict interprovincial travel lockdowns saw the vital regional hub experience a fall of -48% points in occupancy rates from 57.2% in January to 8.7% in July.
Leading hospitality advisory and brokerage consultancy, HTI Consulting recently hosted its second Pan-African 'Virtual Hotel Club,' a digital forum that saw the operations directors from major brands active in the African hotel space share their unique insights around hotel re-opening strategies and 'lessons learnt' during the current global pandemic.
An introductory session saw key data delivered by CEO of HTI Consulting, Wayne Troughton, followed by a panel discussion involving the representatives from major hotel brands including: Accor, Hilton, Radisson Hotel Group, Cresta Hotels, Onomo and Valor Hospitality Partners.
Tourism's fight for recovery
"The impact of the Covid-19 pandemic on the African tourism Industry has been both overwhelming and immediate," stated Troughton. "When comparing figures to last year, Q1 2020 saw a total of 67 million fewer tourist arrivals to African countries, coupled with a loss of $80 billion in export revenue and 100% of destinations imposing travel restrictions of some kind," he said.
"Data provided by STR Global reveals that hotel occupancy rates (Jan – Jul 2020) fell a staggering 79.2% to 16.9% across Africa, ADR (Average Daily Rates) dropped 9.8% to US$ 93.98, whilst RevPar (Revenue Per Available Room) fell 75.8% to US$15.91," he continued. "The obvious impacts of lockdowns and the closing of international borders are clearly illustrated in these numbers," he said. "But, in the past few weeks we've finally begun to see reassuring signs as restrictions are lifted, international borders reopen and many hotels come back online," he said.
"From an international travel perspective, its encouraging to see airlines such as Emirates, Qatar and Kenyan Airways resuming several flights to African destinations, and Ethiopian Airlines already operating at 40% of pre-Covid capacity. Hopefully these resumptions signal the start of an upward trend, although airlines such as KLM, AirFrance and Lufthansa are still blacklisted in some Africa countries due to EU Covid legislation," he stated.
Still more encouraging, Troughton acknowledged, was that STR Data (Jan – Jul 2020) revealed that most branded hotels across East, West and Southern Africa have reopened doors. Occupancy rates in West Africa in July showed Nigeria (22.1%) as more resilient than other markets due to higher domestic demand, whilst in East Africa, Ethiopia was the best performer (increasing to 25.7% in July from a 16.7% low in April) compared to neighbours Tanzania and Kenya who lack similar international business demand.
Unsurprisingly, South Africa suffered the lowest occupancy rates in the Southern African region YTD July. International border closures and strict interprovincial travel lockdowns saw the vital regional hub experience a fall of -48% points in occupancy rates from 57.2% in January to 8.7% in July. It appears the country has now managed to flatten the curve and international borders open on 1st October, though with many key source markets experiencing worrying second wave outbreaks, the results of these openings await to be seen.
"Though the large majority of branded hotels, within the STR portfolio, across Africa have reopened, the current crisis continues to affect travel and tourism businesses of all sizes, from the largest international airlines to the smallest independent hotel owners," said Troughton. "Immediate responses have understandably focused on designing plans for short-term survival. As the crisis evolves, however, the industry is now identifying key priorities and procedures to facilitate recovery in the medium to long-term."
Navigating new pathways to open doors
In the panel session, participants shared some of the motivations and considerations around hotel reopenings:
Samantha Annandale (Regional Operations Director, Onomo Hotels) kicked off discussions, stating that the key motivation behind Onomo's decision to reopen certain properties was, naturally, focused on breakeven parameters. "A tremendous amount of work went into establishing these base figures, as well as incorporating the vital human elements aligned to each property," she said. "Further considerations centred on lockdown regulations and assessing the overall 'appetite for travel," she continued. "We were also keenly aware that in remaining 'risk averse' for too long, we potentially risked losing market share and support." The Onomo group focuses predominantly on 3-star corporate city hotels or hotels near airports, which they all own and operate themselves.
Jan Van der Putten (VP Operations Africa & Indian Ocean, Hilton Hotels) emphasised that ascertaining demand and opportunity were also some of the critical factors behind the group's decisions to reopen hotels. "Ultimately, we knew there was no one recipe," he stressed. "Issues such as cash flow and obtaining the owner's agreement as to the right decision for each location remained imperative to us."
Craig Erasmus (VP Operations, Accor Hotels) was in agreement regarding the importance of discussions with each property owner concerning the reopening of certain properties. Much attention was given to aspects such as safety, sanitisation and ensuring properties were completely prepared to 'right-side to the new normal' in implementing new hygiene protocols, he said. "How certain hotels are segmented against each other was another important factor," he explained. "In Gauteng, South Africa, for example, four of our Accor Hotels have one owner, so the decision to open only one of these hotels served as an appropriate initial response." Twenty-eight out of 67 Accor hotels across the African region continue to remain closed.
William McIntyre (Regional Director Southern Africa, Radisson) stated that the core of the group's approach to dealing with the Covid crisis centred upon analysing the 'cost of closure.' "We subsequently made the decision that, apart from 4 hotels closed at owners request, we stayed open!" he said. "What this meant was that, in South Africa's Lockdown Level 5, our properties were able to assist stranded foreign nationals and essential services personnel," he said, "We hosted call centre business who needed to 'spread out their work force' and, instead of setting up in cubicles, they worked in hotel rooms. We shut down certain sections and outlets of properties and changed our operating structures. We also utilised guest rooms differently by setting up way-lay stations, factory-type settings and corporate quarantine areas," he explains. "And, in every circumstance, we managed to mitigate the costs of dormancy!" he said. "But it was hard!" he confesses. "We've learnt lessons and dealt with scary situations but, ultimately we're happy we stayed open" said McIntyre. "On the up side, we've cemented some new key relationships that will help take us into the future."
According to Osbourne Majuru (Group CEO, Cresta Hotels) the reopening of Cresta hotels in various regions was tackled on a leveled, case-by-case basis. The group owns and leases properties in Zimbabwe, Zambia and Botswana. "All leisure properties, such as those at Victoria Falls, Chobe and the Okavango Delta, were closed from March until now," he stated. "But scenarios differed from country to country and our operating team had to take various factors into account," he said. "The recovery trajectory for hotels varies for individual properties, even those within the same market. For example, two hotels in the same city – one previously filled with domestic business and another with mainly inbound international demand – will see their occupancy and market mix rebound differently. In areas where lockdowns weren't that stringent (Zambia) we were able to keep certain wings of hotels open. In other areas, such as CBD's or parliamentary areas (Harare, Zimbabwe), we opened sections earlier," he said. "In Gaborone, Botswana, we saw no value in opening three properties at once, so we opened one that relies on local business." Forty percent of the group's property portfolio (and its leased properties) currently remain closed.
Euan McGlashan (Owner, Valor Hospitality Partners) emphasised the different approaches prevalent in different international regions, stating, "In the USA, our hotels almost never shut down. At its worst, hotels there were closed for something in the region of a week! 'Staycation' markets were running full capacity in the summer. On the other hand, the group's UK portfolio was shut for 4 months (nearly 5) but has just opened," he remarked.
Relevant to African markets, he gave 3 definitive criteria for reopening:
1. Government support ('In the USA, govt. support effectively meant we could pay employees, taxes and mortgage')
2. Cost of opening vs. closing.
3. Not being last to market to open. ('Spier Hotel in SA remained online with food and beverage purchases').
Green Shoots of Recovery – Rooted in Lessons – "At Valor we've always known that culture is everything to us," said McGlashan, "But this pandemic has just further cemented that fact," he said. "We knew we simply couldn't leave staff behind! Gaining profitability by cutting staff and leaving them unemployed is not the answer and we've tried to keep everyone with some form of income," he stated.
"There are certainly some green shoots out there; movie crews and businesses are shortly returning to South Africa, for example. Guest sentiment and travel sentiment is that there is a pent-up demand for travel and we anticipate that by mid next year we'll see a lot of activity in South Africa, in particular."
Annandale believes the current crisis has brought about real tenacity and resilience in the hospitality industry. "Onomo's processes and planning with regards to implementing new safety protocols, reopening hotels and maintaining operations has undoubtedly been a collective effort – from stakeholders, shareholders, employees and third-party suppliers," she said "There's been a real spirit of togetherness," she says. "Service providers have stepped up, our employees (who have not always been on full pay), have also assisted us tremendously in keeping things going and thereby preserving jobs."
McIntyre expressed that one of the toughest aspects has been the financial and emotional wellbeing of employees and staff. "One of the hardest things is knowing that, at Radisson, we are working as hard as we can, adapting operations to the best of our ability, and knowing that there are still thousands of staff waiting to come back to work; waiting for unemployment benefits," he said. "Aside, from this, the challenging nature of changing our operations so drastically and bargaining over centralized costs is another burden we had to overcome."
"But," he said, "the dedication and effectiveness of our sales teams and staff was amazing and, ultimately, there are lots of heartwarming stories to come from this!" "We ultimately took a positive view on what was happening, took the decision to close away – and we just adapted! By the 1st October we'll be fully open across the whole region."
Majuru agreed that, for Cresta Hotels, the toughest aspects were dealing with human coping strategies and mental health issues. "These are never to be underestimated," he said, "We've been working with the WHO who've brought in doctors and therapists to help staff. We've also addressed the stigma associated with Covid, especially in Africa."
"As part of our reopening strategy we are integrating a process where we work to integrate staff back into the workplace. But from an operations point of view – will we go back to the staff to room ratios that we had? We don't know! In many instances too, we found it easier for hotel staff to stay at the properties and therefore we went into salary negotiations around certain cash reserves."
Annandale agreed that, along with the positives that have come from working together with external parties and stakeholders, Onomo will "do everything to provide an even better experience than pre-Covid, and do it with due diligence!" Together with the other panelists, she stressed the importance of continuing to create a welcoming environment for guests that centred around a safe yet familiar environment.
In conclusion
"At HTI Consulting we continue to believe in the tourism potential in the African region and strongly encourage further support from governments and brand managers to allow owners to minimise further losses and support recovery" stated Troughton. "For the time being, the complete reopening of countries and tourism markets and the various possible scenarios remain very uncertain. Hotels need to continue with their reopening strategies and adapt to new markets and changing conditions – through product innovation, hygiene protocols and cost containment – in order to survive this transition period."
"African hotels can expect significant uncertainty during the transition period. Customers will need more flexibility in case situations change, and some may be fearful of committing to advance purchase rates with inflexible terms," he said. "Whilst preparing for the comeback, industry professionals must not forget one fundamental rule that built their past success: knowing their guests' concerns, adapting operational processes to new market requirements, and continually building competitive advantage around them," he concluded.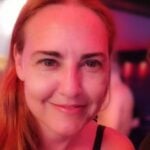 Tatiana is the news coordinator for TravelDailyNews Media Network (traveldailynews.gr, traveldailynews.com and traveldailynews.asia). Her role includes monitoring the hundreds of news sources of TravelDailyNews Media Network and skimming the most important according to our strategy.
She holds a Bachelor's degree in Communication & Mass Media from Panteion University of Political & Social Studies of Athens and she has been editor and editor-in-chief in various economic magazines and newspapers.