Top markets post significant gains, GOP margins higher than 2019.
WEST PALM BEACH, FLA. – Chatham Lodging Trust, a lodging real estate investment trust (REIT) that invests in upscale, extended-stay hotels and premium-branded, select-service hotels, today announced results for the second quarter ended June 30, 2022.
Second Quarter 2022 Operating Results
Portfolio Revenue Per Available Room (RevPAR) – Increased 50 percent to $138 compared to the 2021 second quarter. Average daily rate (ADR) accelerated 36 percent to $179, and occupancy grew 10 percent to 77 percent for the 37 comparable hotels owned as of June 30, 2022 (excludes one Austin hotel that opened in June 2021 and the Woodland Hills hotel that opened in January 2022).
Second quarter 2022 RevPAR of $138 compares to $146 in the 2019 second quarter. Net income – Swung from a $8.7 million loss in the 2021 second quarter to net income of $9.3 million in the 2022 second quarter. Net income per diluted common share was $0.15 versus a net loss per diluted common share of $(0.18) for the same period last year.
GOP Margin – Generated margins for all hotels owned during the quarter of 49.2 percent, up significantly from margins of 43.1 percent in the 2021 second quarter.
For the 36 comparable hotels (also excludes the Destin hotel that was not open in 2019), GOP margins rose 60 basis points to 50.1 percent compared to 49.5 percent for the 2019 second quarter despite 2022 RevPAR being $8 lower.
Adjusted EBITDA – Jumped to $31.1 million from $12.5 million in the 2021 second quarter.
Adjusted FFO – Increased significantly from FFO of $4.9 million in the 2021 second quarter to positive adjusted FFO of $20.7 million this year. Adjusted FFO per diluted share was $0.41, more than four times higher than 2021 FFO per share of $0.10.
Cash Flow Before Capital Expenditures – Generated second quarter 2022 cash flow before capital expenditures of $20.3 million in the 2022 second quarter compared to $2.8 million in the 2022 first quarter and cash flow of $4.0 million in the 2021 second quarter. Cash flow/burn includes $2.2 million of principal amortization per quarter.
Recycling of Hotels Enhances Portfolio Value – Sold four hotels comprising 537 rooms for aggregate proceeds of approximately $80 million. Including near term capital expenditure requirements, the aggregate sales proceeds equated to an approximate 2 and 6 percent capitalization rate on net operating income for 2021 and 2019, respectively.
"The second quarter was fantastic, hitting on all cylinders as RevPAR jumped significantly coinciding with the continued return of our business traveler, operating margins surpassing 2019 levels and the successful sale of four, non-core assets at a cap rate that highlights the underlying value of our premium-quality portfolio," highlighted Jeffrey H. Fisher, Chatham's president and chief executive officer. "The stellar operating performance generated by our best-in-class platform enabled us to more than quadruple adjusted funds from operations over the 2021 second quarter and, importantly, generate positive cash flow before CAPEX of $20.3 million which is up significantly from $2.8 million last quarter and more than five times higher than the 2021 second quarter. Excellent operating results combined with very successful hotel recycling has greatly enhanced our financial position, and we have the available liquidity and flexibility to build shareholder value."
Fisher continued, "June 2022 RevPAR of $158 was up 19 percent over May and exceeded June 2019's $157, marking the first month we have surpassed pre-pandemic RevPAR levels. Additionally, second quarter ADR of $179 exceeded 2019 second quarter ADR of $174. Portfolio RevPAR is strengthening, and we have significantly more upside in our largest market, Silicon Valley, that will further boost performance. Compared to 2019, April, May and June RevPAR were down 12, 6 and then up 2 percent, respectively. While our hotels build occupancy as business travel demand rises, we expect to continue growing ADR.
"Business travel demand has continued to rise, and weekday occupancy is the appropriate indicator to track this trend, as occupancy rose from approximately 60 percent in the first quarter to over 70 percent in April and May and now surpassed 80 percent in June, the first time since the start of the pandemic that weekday occupancy was that high," Fisher stated.
"In comparing our top six markets from the 2019 second quarter with the 2022 second quarter, it is something of a return to normal with five of the same markets appearing in both. The only difference is that the 2022 top six markets substitute the lower RevPAR market of Houston with the higher RevPAR market of Greater New York," commented Dennis Craven, Chatham's chief operating officer. "The only other two markets that comprise more than five percent of our trailing twelve-month hotel EBITDA are Austin and Dallas, and combined with our top six markets, the eight markets comprise 61 percent of our trailing twelve-month hotel EBITDA. Second quarter 2022 RevPAR exceeded 2019 RevPAR in six of our top eight markets. RevPAR in our Washington D.C. market jumped 120 percent over the same quarter last year as the return to office has been slower than in other parts of the country.
"Our largest market, Silicon Valley, has experienced the slowest recovery of our top markets, but with the return of a robust intern program this summer, is rebounding sharply with RevPAR basically doubling from the same quarter last year as well as the 2022 first quarter. With return to office and international travel to Silicon Valley slowly but steadily coming back, we decided to take more intern business than previously which was the right decision and proven out by gaining market share over 2019. Given that 2022 second quarter RevPAR in Silicon Valley is 27 percent below 2019, the market has a tremendous amount of upside that will further propel our portfolio RevPAR to levels well above pre-pandemic levels," Craven added.
Approximately 60 percent of Chatham's hotel EBITDA over the last twelve months was generated from its extended-stay hotels. Chatham has the highest concentration of extended-stay rooms of any public lodging REIT at 61 percent.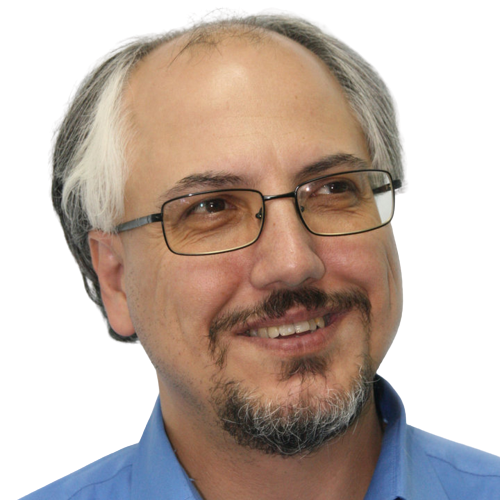 Theodore is the Co-Founder and Managing Editor of TravelDailyNews Media Network; his responsibilities include business development and planning for TravelDailyNews long-term opportunities.