Development of new Comfort and Sleep Inn prototypes leading brands to new heights.
ROCKVILLE, MD. – Smart and strategic portfolio growth continues to define Choice Hotels International, Inc., one of the world's leading hotel companies and franchisor of eleven widely known hotel brands. Choice Hotels leads the way in the limited-service segment by offering brands, like Comfort Inn, Comfort Suites, and Sleep Inn that appeal to both guests and owners. These brands have experienced intensified new construction activity, largely in response to the overall, system-wide transformations that have them positioned for success.
 
"What attracts hotel developers most to working with Choice Hotels is that our brands have the versatility to perform well in any market—because the business of travel takes place everywhere and anywhere," said David Pepper, chief development officer for Choice Hotels. "The Comfort prototype is contemporary and classic, while the Sleep prototype is modern, yet timeless. We are seeing an incredible response from consumers with these two brands which is why developers are so eager to invest with us."
 
In fact, Choice signed agreements for 127 new Comfort brand projects in 2015, a 33% increase from the prior year. Moreover, nearly two-thirds of these agreements were for new construction properties. These locations, along with the dozens of newly opened and/or under construction prototype hotels, are expanding the Comfort Inn and Comfort Suites brands in major cities across the country, including Pittsburgh, New York City, Omaha, Ft. Lauderdale, and Denver, as well as in destination leisure markets such as Asheville, North Carolina and Kanab, Utah.
In addition to growing the brands with newly constructed hotels, Choice Hotels' unwavering commitment to enhancing and refreshing both the Comfort and Sleep Inn brands has included  extensive renovations to the existing portfolios, eliminating sub-par properties, and the creation of new brand programs based on the wants and needs of today's travelers. Sleep Inn hotels consistently rank at the top of its segment in guest surveys, indicating that travelers are not only likely to return, but also likely to recommend the Sleep Inn brand to others. Moreover, Comfort brand guest satisfaction scores closed 2015 at an all-time high as measured by Likelihood to Recommend, an impressive testament to the momentum of this iconic and well-loved brand.
 
"The Comfort brand strategy gets at the heart of what is relevant for today's travelers. The guest experience is shaped by extensive franchisee and customer feedback," said Anne Smith, vice president of brand strategy for Choice Hotels. "People on the road — whether for work or for pleasure – want the same thing: to feel their best while they are away from home. They want to be refreshed and ready to take on the day. I think the success we are experiencing means our approach is resonating."
 
Recently, Comfort unveiled a new brand tagline – Rested. Set. Go. – that reinforces this notion and is at the core of on-property program decisions. Currently, the Comfort brand is rolling out healthy options to further enhance its signature hot and hearty complimentary breakfast (including Greek yogurt, healthy cold cereal, and a toppings bar with wholesome items such as dried fruit, granola and nuts, for example); a new line of bath amenities developed exclusively for the Comfort brand called RAIO; and lobby refresh stations offering cold, lemon-infused water. Most significantly, Comfort Inn has announced that the entire domestic system will become 100% smoke-free beginning July 1, making the Comfort family the largest single hotel brand in the United States to do so.
 
The all new construction Sleep Inn brand has found great success in its Designed to Dream design prototype and system-wide renovation program. This concept has delivered a consistency of quality which reassures both consumers and developers. As a result, the brand continues to steal share from the competition, generating RevPAR growth that has outpaced the midscale lodging segment over the past 12 months, driven by increases in both average daily rate and occupancy.
 
"Sleep Inn has found its stride in delivering high performance while being among the lowest cost to build when compared with key competitors," said Pepper. "Further, when designing this prototype, we built in operational efficiencies to keep expenses low once the hotel is up and running."
 
So it's no surprise that Sleep Inn also saw tremendous growth in 2015, opening new hotels in diverse markets, including Downtown Philadelphia, Brooklyn, Carlsbad, New Mexico, Longview, Texas, and Ames, Iowa. Additionally, the brand's innovative dual-brand proto-type with MainStay Suites, Choice's midscale extended-stay brand, has attracted strong developer interest. Four of these projects opened in 2015 and many more are in the pipeline.
 
Like all properties that are part of the Choice Hotels' portfolio, new Comfort and Sleep brand hotels are backed by the power of the company's robust reservations system, the Choice Privileges loyalty program which is currently more than 25 million members strong, and numerous other franchisee support services in the field, online and at headquarters. In addition, new construction Comfort and Sleep brand hotels receive the added benefit of services specifically tailored to help them ramp up quickly upon opening so they are set up for long-term success.
Photo caption: Comfort Inn Guest Room (PRNewsFoto/Choice Hotels International).
Photo caption: Sleep Inn Exterior (PRNewsFoto/Choice Hotels International)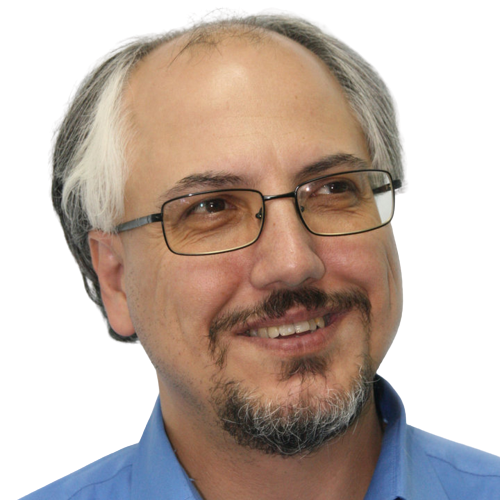 Theodore is the Co-Founder and Managing Editor of TravelDailyNews Media Network; his responsibilities include business development and planning for TravelDailyNews long-term opportunities.