Dream to open Hotels in Nashville, Dallas, Palm Springs, Times Square, Long Island City and Doha, Qatar.
NEW YORK – Renowned hotel brand and management company Dream Hotel Group LLC signed its first hotel in the Middle East with Qatar-based Al Alfia Holding to develop a Dream Hotel in Doha, the state capital.
To cap off a letterhead day, Dream Hotel Group took the opportunity to announce $1.5 billion in new hotel development, including Doha and five other locations, all with independent hotel development partners. Future U.S. locations include Nashville, Dallas, Palm Springs, and two additional New York properties in Times Square and Long Island City.
"We are thrilled that the Dream brand of hospitality, marked by vibrant nightlife and dining opportunities, has resonated so widely," said Dream Hotel Group CEO Jay Stein. "These six new developments double the footprint of our founding brand and give our loyal guests many more options to explore the other side of themselves."
The new locations mark a thrilling new chapter for Dream Hotels, the group's founding luxury lifestyle brand–positioning them as international hospitality innovators. The Dream Hotels brand is on track to have five hotels operating in renowned U.S. cities by early 2019, with an additional opening in Doha, Qatar, Dream Hotels' first foray into the Middle East.
"We'll be announcing additional properties in the coming months, continuing to solidify our burgeoning portfolio," added Stein. "The expansion stands as testimony to the passion that the Dream team shows me every day in bringing rich experiences to our guests."
"We always believed in the Dream brand, but it's exciting to see so many of our development partners believing in the same dream and turning it into a reality," noted David Kuperberg, Chief Development Officer, Dream Hotel Group.
The news follows that of the highly anticipated David Rockwell-designed Dream Hollywood slated to open this fall in the heart of Hollywood on the corner of Selma Avenue and N. Cahuenga Boulevard at 6417 Selma Ave.
Dream Hollywood will be a driving force in the ongoing revitalization of Hollywood. The hotel features 179 guest rooms and suites, five dining and nightlife venues in or adjacent to the property, and a spacious 11,000-square-foot rooftop. Developed by FC Development in partnership with Dream Hotel Group, the property is expected to open in September 2016.
Dream Nashville will be located in the heart of the city's historic downtown–featuring 169 rooms. Designed by Meyer Davis, the property is expected to open in mid-2018, developed by locally owned 4PANT, LLC, which is led by Royal Investments and City Development in partnership with Dream Hotel Group.
Opening in the second half of 2018, Dream Dallas will be a 260-room Dream Hotel Group development.
Slated to open in 2018, Dream Palm Springs will have 175 rooms and will be developed by Praetor Investments/Selene Developments in collaboration with Dream Hotel Group.
The first of two planned New York openings for the group, Dream Times Square will open in the second half of 2018. Designed by Meyer Davis, the 239-room property located in New York's iconic entertainment destination will be developed by SoHo Properties in partnership with Dream Hotel Group.
Dream Long Island City will see the lifestyle hotel group's foray into the city's underutilized Queens Borough, a gallant follow-up to the celebrated Dream Hotels properties in Midtown and Downtown. The 254-key property is expected to open in 2019, developed by Barone Management in Partnership with Dream Hotel Group. Times Square and Long Island City will double the Dream Hotels footprint in New York, totaling four properties in the city.
Dream Doha, a development with Al Alfia Holding with design by Meyer Davis, will open in late 2019. The ambitious 325-room property, featuring nine dining and nightlife venues, is the first Middle Eastern development for the brand and a pivotal step in the expansion strategy. Joining Dream Phuket Hotel & Spa and Dream Bangkok in Thailand, Dream Doha marks the third international property for the group.
Born in 2004, Dream Hotels are rooted in the insatiable human need to explore the other side of oneself, and the provision of a playground to do just that. With strong foundations in delivering the maximum and highest level experience to guests, each property has upscale amenities, obsessive-meets-compulsive service, built-in nightlife that seems to come naturally, and rare raw energy drawn from some of the most stimulating cities in the world. A far cry from just another bed to lay your head on for a night or two, Dream Hotels offer an introduction to another you. The creation of a new persona for all who experience their properties, Dream Hotels' visitors push the boundaries of their expectations for hotel stays.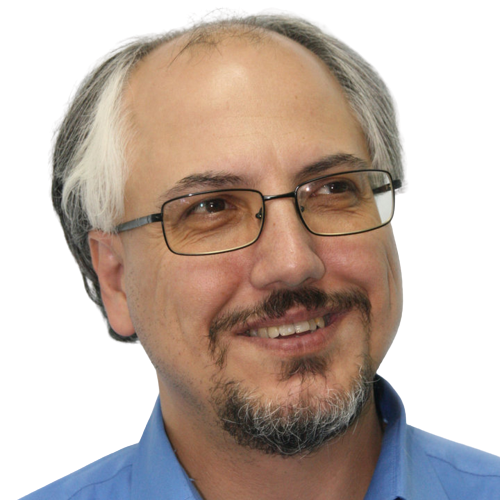 Theodore is the Co-Founder and Managing Editor of TravelDailyNews Media Network; his responsibilities include business development and planning for TravelDailyNews long-term opportunities.