At close of 3-day HITEC conference, Accor's Novotel Virtual Concierge saw over 65k local recommendations, with digital social postcards reaching upwards of 1.6 million online imprints.
OKLAHOMA CITY – Last week over five thousand hospitality elitists gathered for 3 days in Los Angeles for the inaugural Hospitality Industry Technology Conference (HITEC), receiving the latest technology education and product reviews targeting this year's forecasted $18 billion hotel industry. Highlights from last week show a trending impact of guest mobile usage from one of the largest global hospitality groups, Accor. The previous 2013 conference saw Accor announce partnering with hospitality technology group Monscierge for the launch of the Novotel Virtual Concierge. At the close of HITEC 2014, The Virtual Concierge has now curated over 65k local recommendations across the globe, accumulated over 1.6 million online imprints from guests sending Novotel Digital Postcards, and continues to reach upwards of 5.8 million guest-usage interactions.
Phase two of the Virtual Concierge project: Enhancing the guest journey at each step, from planning before booking, to keeping enhanced connections to guests after the journey, via guests' mobile phones and SMS technology. Novotel and Monscierge have a goal to change the guest experience approach, to service guests as the modern digital concierge would – through all conceivable areas that touch the travel experience of guests.
Virtual Concierge's Four Guest Journey Connection Points
1. Planning – Connecting through mobile to offer distinctive local recommendations and special offers; reaching international guests unfamiliar with the destination's language using multilingual applications.
2. Traveling & Pre Arrival Check-in – Staying in touch via mobile app SMS messaging on arrival day for last minute requests, directions, assistance and travel information. Booking confirmation and pre-arrival coordination without needing to take more time during the arrival process.
3. Staying – The Virtual Concierge stays with the guest, onsite or off, offering full hotel information, services, and travel information.
4. Checking out/End of Journey – Assistance provided via Virtual Concierge for guests departing the hotel and area, as well as keeping the access of their local favorites for all Novotel locations, and the ability to send digital postcards and messages to contacts.
The application continues to service the guests' departure with access to Novotel travel information and local recommendations that exists worldwide for future trip planning. Novotel can also send special offers and build customer loyalty through a maintained connection.
"What we are looking at with the Novotel Virtual Concierge implementation is forging a new path in the hospitality market with regards to the guest experience. Due to technology advancements and guest expectations, this is where hospitality is headed, and Accor and Monscierge are advancing on making these changes, not just throughout all of Accor brands, but also in the hospitality market" said David Esseryk, Accor V.P. of Technology
Offering this mobile app in 16 different languages, the Novotel Virtual Concierge becomes a revolutionary tool for reaching out to guests worldwide and providing a service without the addition of staff.
"SMS technology, multilingual mobile applications, and local recommendations are features available for access 24/7 through the Novotel Virtual Concierge app. This technology is going to be simply expected by guests, and a traveler's experience is ultimately defined by their perception as the journey's events unfold. With new statistics appearing daily about the impact of smartphones, hotels need to be cognizant of a traveler's focus primarily being in the palm of their hand" said Marcus Robinson, Monscierge CEO.
During HITEC last week, Robinson's team reportedly produced and gave away thirty-four mobile applications via iPods to surprised hotel chains and groups. Furthering the mobile functionality for the hotels, Monscierge also announced an official partnership with SDD Systems, the developer of Jazz Fusion integration solutions.
Throughout the remainder of the year, Accor and its brands will be partnering with Monscierge for more in-depth planning on a hotel's positive impact with a traveller at each step of the complete guest journey, from planning excursions and transport before booking, to sharing digital images socially after a trip.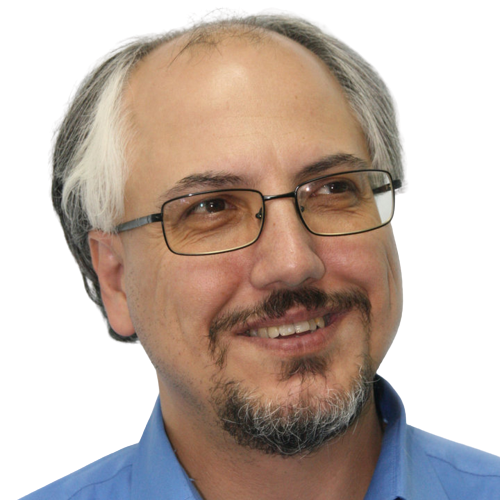 Theodore is the Co-Founder and Managing Editor of TravelDailyNews Media Network; his responsibilities include business development and planning for TravelDailyNews long-term opportunities.