Parent company SV Group says the secret to the success of the Moxy Frankfurt City Center and Residence Inn Frankfurt City Center hotels is their completely different concepts.
HAMBURG – Lifestyle and long-stay concepts created by JOI-Design join forces to form a dual-brand experience for Marriott and its franchise partner, SV Hotel, while also introducing the studio's new guestroom prototype commissioned by Marriott for its European Moxy destinations.
Parent company SV Group says the secret to the success of the Moxy Frankfurt City Center and Residence Inn Frankfurt City Center hotels is their completely different concepts. Located side-by-side in the heart of Frankfurt, the high-energy Moxy invites guests to party and have fun, while the Residence Inn offers a quieter atmosphere with extended-stay serviced apartments fully-equipped with kitchens and the comforts of home.
The Moxy Frankfurt City Center's public areas are cool, airy and industrial with graffiti, visible ceiling pipes and exposed concrete walls – a wild mix of stylish furniture, loud beats, playful touches and design details discovered upon second glance. From the moment of arrival, guests become part of an informal community where they can work, eat or just enjoy the atmosphere of the multi-functional public areas. Four zones ranging from low to loud allow people to decide for themselves which area suits their activity.
Two design themes come into play. Inspired by the fluctuations of the Frankfurt Stock Exchange, the first concept of the "bull and bear" weaves symbols of the two animals throughout the decor. At the entrance, for example, is a street art-styled mural by Herakut, an internationally acclaimed artist duo with roots in Frankfurt, that depicts two children playing in bear and bull costumes. An abstract, geometric sculpture of a bull hangs on a bare concrete lobby wall, while a gigantic stuffed teddy bear in front of it welcomes guests with a wink.
The second design influence is drawn from the building's history as the editorial offices for Frankfurter Rundschaut. Allusions to typography and newspapers feature prominently throughout the interiors.
Time moves a bit slower upon entry into the guestrooms as JOI-Design's new prototype concept comes to life. Commissioned by Marriott to develop a design that complements the public areas, the studio envisioned refined, soothing atmosphere where guests can "detox" after the lively buzz of the lobby party.
Guestrooms at the Moxy Frankfurt hint at industrial chic, yet overall, the atmosphere has a polished, organised calm. Muted colours set the tone, complemented by soft, indirect lighting and natural materials such as felt, leather and cork. The efficient simplicity of the compact layout instils a feel-good vibe with the high standards expected from modern city hotel. Gone are the conventional large sofa and fixed desk, since both can be found in the lobby, and instead a small cosy seating area is equipped for charging digital devices. Gone are the closets, since guests no longer unpack during their average stay of one-to-two nights. In its place is a "functionality wall" with a multipurpose storage system. Fitted with hooks for hanging clothes, leather straps for tying-off items requiring easy access, fold-out timber ledges and cork boards for pinning important documents, the grid forms a "camping on the city" feature that lets guests personalise their environment. And for those after further detox, the room's table can be folded against the wall to create space for using the in-room yoga mat. In total, the rooms represent a forward-looking take on guestroom design that speaks to evolving lifestyle preferences.
A connecting door invites Moxy's short-term guests to partake of public area amenities at the Residence Inn Frankfurt City Center and, conversely, Residence Inn's extended-stay residents to stir things up at the Moxy.
With lounge-like public areas used for breakfast service and evening and weekend events, the Residence Inn has been designed to create a temporary community for newcomers who have relocated to Frankfurt for work and are searching for places to live. The interiors were planned to inspire well-being and socialising amongst guests who have not yet established friendships in their new city. High-quality furnishings with modern shapes and subdued tones are laid out to encourage conversation in a relaxed ambience where new arrivals feel at home.
The apartments' clear and reassuring design language was conceived for guests' long-term comfort. Nuanced shades of grey with tastefully-coloured accents and refined modern furniture creates the feel of a residential living room with a corner sofa and work area that benefit from the sunlight filtering through large windows. A spacious footprint allows the content from many suitcases to be spread out according to personal preferences, whether in the bedroom with its cosy king-size bed, the kitchen, or, in some apartments, a separate dining nook.
Both the Moxy and the Residence Inn are inviting and uncomplicated in their own ways. The differences in their concepts complement each other and strengthen each property's appeal to private and business travellers.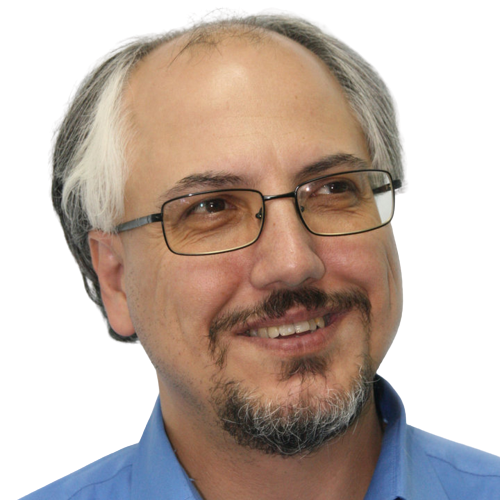 Theodore is the Co-Founder and Managing Editor of TravelDailyNews Media Network; his responsibilities include business development and planning for TravelDailyNews long-term opportunities.