Moon Palace Golf & Spa Resort announces the next phase in multimillion dollar renovation at IMEX, America's Worldwide Exhibition in Travel, Meetings and Events.
MIAMI – Palace Resorts – the company that sets the standard in five-star, all-inclusive resort accommodations – is pleased to announce the next phase in the enhancement of its signature property, Moon Palace Golf & Spa Resort, with the creation of a multi-million dollar convention center. Recently unveiling a 55 million dollar renovation, Moon Palace Golf & Spa Resort will expand its meetings and events capabilities with the addition of the convention center to be named Moon Palace Arena. Comprised of meeting and exhibition space that blend form and function, the new venue is set to be completed December 2013. In addition to the new convention center, Palace Resorts is pleased to announce Moon Palace Golf & Spa Resort will host the official inauguration of Mexico's leading travel industry event, Tianguis Turistico at Moon Palace Arena on May 7, 2014 and is expected to attract influential media, industry leaders and Mexico's President Enrique Pena Nieto.
The announcements were made during a press conference in IMEX, America's worldwide exhibition for incentive travel, meetings and events and considered the largest trade show for the industry in the USA.  Taking place in Las Vegas this year from October 15 to 17, the annual trade show, features major hotel brands, convention and visitor bureaus, tourism offices, airlines, and trade associations, as well as more than 2,000 American and international hosted buyers, and thousands of professionals representing U.S. association, corporate and agency markets.
Moon Palace Arena's 140,000 square feet will comprise of multi-functional space including eight versatile meeting rooms (approximately 11,000 square feet each), exhibition area and foyer, an outdoor terrace for events, a mezzanine level with offices and boardrooms; snack areas and easily accessible loading docks, making it  the ideal setting for exhibitions, meetings and events, both intimate and grand. Fully equipped with smart technology, offering the latest audiovisual equipment and conveniently located rigging points throughout Moon Palace Arena is expected to redefine meetings for the destination's largest resort.  Moon Palace Arena will also improve the resort's already stellar meetings, exhibitions and events capabilities by offering a substantial venue capable of hosting up to 10,000 guests at one time.
"The Palace Resorts team works tirelessly to ensure we offer the highest caliber product to our valued guests – everything from the cuisine to our new meetings capabilities is a testament to our efforts. After a banner 2013 that included the unveiling of our 55 million dollar enhancement, Moon Palace will shine brighter than ever with the new Moon Palace Arena, and we are pleased to both meet and surpass the demands and needs of those seeking to host their meetings, exhibitions and events on property," said Gibran Chapur, Executive Vice President of Palace Resorts. "We believe Palace Resorts consistently delivers a product that transcends and redefines the notion of a traditional all-inclusive, and we are pleased to share our successes and news with the influential attendees of IMEX. Truly a testament to Moon Palace's commitment to the industry and unmatched capabilities, we are also excited to host the official inaugural event of Tianguis Turistico in 2014 and believe the significant conference is an influential platform to keep the industry abreast of the our numerous updates, partnerships and offerings while also showcasing Moon Palace Arena during the inaugural event next May."
Moon Palace Golf & Spa Resort continues to elevate the all-inclusive experience and offer guests an unforgettable vacation experience by combining world-class hospitality and top-rated live entertainment with exceptional amenities and attractions. Located on Cancun's tranquil south shore, nestled between 123 acres of tropical foliage and secluded white sand beach, the property offers guests more than 2,400 waterside and garden view accommodations or golf villa suites. Multiple pools are complemented by two children's pools, one Golf Club pool, six Jacuzzis and four swim-up bars. Additional on-site adventures range from a water sports marina for sporting activities to a fully equipped fitness center and private Kids Club. Recognized as Cancun's premiere entertainment resort destination, Moon Palace Golf & Spa Resort has hosted world-renowned artists such as Shakira, Enrique Iglesias, Usher, Cirque Dreams Rocks, The Beach Boys, and will welcome Ricky Martin this December.
Palace Resorts is ideal for corporate clients and associations, seeking a venue with outstanding facilities and services, accommodating groups of 10 to 6,000. Also appealing to the business traveler, Palace Resorts makes it easy to conduct business while away from the office, offering complimentary long distance calls to the U.S. and Mexico and complimentary Wi-Fi in every guest room, public areas and throughout the meeting spaces. As a bonus, Palace Resorts guests can visit any of the brand's seven oceanfront properties in Cancun, Cozumel, Isla Mujeres and Riviera Maya in Mexico, to enjoy the services and amenities offered as part of the all-inclusive package.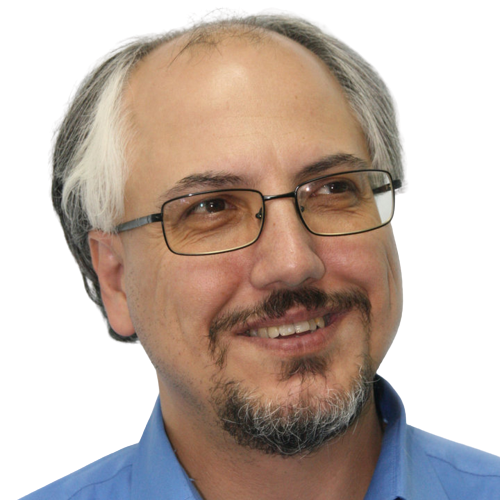 Theodore is the Co-Founder and Managing Editor of TravelDailyNews Media Network; his responsibilities include business development and planning for TravelDailyNews long-term opportunities.