SBE broadens portfolio to include 20 world-class lifestyle hotel properties and more than 90 world-renowned entertainment and food & beverage offerings. Cain Hoy Enterprises to contribute to recapitalization; Yucaipa Companies to take significant equity stake in SBE. Jonathan Goldstein and Ron Burkle to join Sam Nazarian on SBE Board of Directors.
LOS ANGELES – SBE announced a definitive agreement to acquire Morgans Hotel Group in an all-cash transaction, a move that will further strengthen SBE's position as a global leader in lifestyle hospitality management, entertainment, food & beverage, and development.
With the acquisition, SBE will add Morgans' collection of iconic brands and 13 domestic and international hotel management agreements to its own portfolio, which include such imprints as SLS, Hyde, and The Redbury hotels, as well as such venues as Katsuya, Cleo, The Bazaar by Jose Andres, Hyde Lounge and Umami Burger. In addition, SBE expects to add an additional five hotel properties by the end of 2016 with the planned opening of SLS Brickell in Miami, Townhouse Hotel in Miami Beach, SLS Park Avenue in New York City, Hyde Hallandale in Florida and a planned hotel in the pipeline for the Mondrian Doha, for a total of 25 hotels by the end of this year.
SBE will also take direct ownership of the 194-room Delano Hotel in South Beach, the 878-room Hudson Hotel in New York City and the 372-room Clift Hotel in San Francisco.
As part of the transaction, SBE is receiving a significant investment from Cain Hoy Enterprises, a global real estate investment company headed by Jonathan Goldstein. In addition, The Yucaipa Companies will convert its existing stake in Morgans into an ownership interest in SBE.
SBE Founder, Chairman and CEO Sam Nazarian will retain majority ownership interest in SBE as well as all day-to-day management responsibilities.
"We have long admired Morgans, its impressive history and culture of service and innovation, so we're delighted to reach an agreement on this transaction, " Nazarian said. "Our strategic vision is to operate these amazing and unique lifestyle properties in key international gateway markets, and Morgans' hotels, along with their talented team, fit perfectly within that vision."
After completion of the Morgans acquisition, SBE will feature an unparalleled portfolio of 20 world-class lifestyle hotel properties with more than 6,000 keys in nine attractive markets and more than 90 world-renowned entertainment and food & beverage offerings.
SBE, founded by Nazarian in 2002, is a proven leader in the hospitality and real estate industries, with more than 100 properties currently operating or in development. SBE operates a global hotel, residential, food-and-entertainment and nightlife collection with premier brands such as The Bazaar by Jose Andres and Hyde Lounge, paired with internal development, marketing, sponsorship and loyalty platform THE CODE. SBE also operates a robust residential business and an international development and design firm, Dakota Development.
Morgans Hotel Group was founded in 1984 and is widely credited as the creator of the first "boutique" hotel. It operates Delano in South Beach; Mondrian in Los Angeles, New York, South Beach and London; Hudson in New York; Morgans and Royalton in New York; Clift in San Francisco; Shore Club in South Beach, and Sanderson and St. Martins Lane in London, and has licensed a Delano in Las Vegas and a franchised hotel, 10 Karakoy, in Istanbul, Turkey.
SBE already has a robust pipeline of 19 new hotels in development, comprising 4,500 keys, 3,800 of which are signed, under construction, or have an executed LOI, scheduled to open through 2019.
When combined with the Morgans portfolio, SBE will expand its existing geographic diversity, giving it a larger global footprint. SBE expects to integrate its brands and revenue-driven strategies throughout the Morgans portfolio, including its cutting-edge marketing and sponsorship platforms, innovative customer loyalty programs and residential, timeshare and hotel development and design operations.
"SBE will leverage best-in-class brands across the combined company," Nazarian said, "further driving both short- and long-term revenue growth. We are very exited about the opportunities ahead."
In addition, the investment led by Cain Hoy will give SBE significantly improved financial strength and more flexibility to pursue growth opportunities. Nazarian adds: "SBE intends to invest significant funds to revitalize the three Morgans-owned properties, Delano, Hudson and Clift."
"Sam Nazarian and SBE are industry leaders in the lifestyle hospitality sector," said Jonathan Goldstein of Cain Hoy. "The Morgans portfolio is an ideal addition to SBE's existing stable of iconic brands. We are confident that Sam's keen management team will leverage this acquisition into strong growth."
Yucaipa founder Ron Burkle expressed his solid support for SBE and the Morgans acquisition.
"Sam Nazarian is a best-in-class operator in the hospitality space," Burkle added. "Sam and his team will bring their creativity, strategy and discipline to Morgans' iconic portfolio, helping define the boutique hotel space for years to come."
Concluded Nazarian, "I am thrilled that this transaction allows me to continue my relationship with both Jonathan Goldstein, who has become a valued partner, as well as my long-time friend and a titan in our industry, Ron Burkle, with Yucaipa's growing portfolio of world-class hospitality assets in Soho House, Sydell Group and Discovery Land Company. Our acquisition of Morgans will allow SBE to become a truly disruptive and value-add force across all platforms of hospitality, residential, entertainment, F&B and development."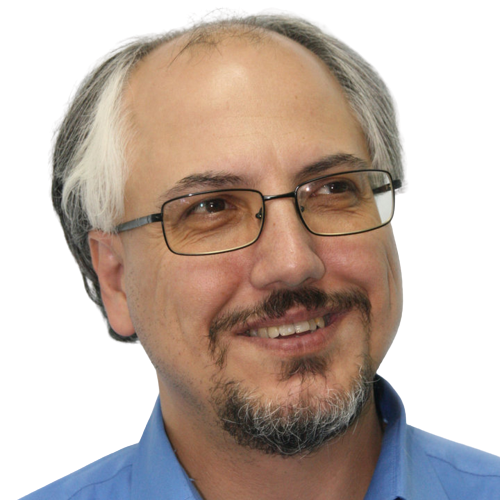 Theodore is the Co-Founder and Managing Editor of TravelDailyNews Media Network; his responsibilities include business development and planning for TravelDailyNews long-term opportunities.