Combined hotel revenues up at AED 633 million.
The Sharjah Commerce and Tourism Development Authority (SCTDA) continues to remain on track to drive the emirate's tourism sector after its major 2018 accomplishments revealed a steady rise in the number of visitors and improved hotel revenues. SCTDA made the announcement ahead of its upcoming participation at the Arabian Travel Market 2019 to be held at the Dubai International Convention and Exhibition Centre. During the event, the Authority will promote its tourism projects and initiatives to raise global awareness of the emirate's distinctive, all-year-round tourist attractions.
Top global travelers
The total number of hotel guests in 2018 reached 1,738,543, their combined revenue totaled AED 633 million. Hotels and hotel apartments witnessed 65 per cent and 60 per cent occupancy rate, respectively.
In 2018, guests from Russia, the Commonwealth and the Baltics region posted a 41 per cent growth compared to the previous year, while tourists from Africa increased by 4 per cent. It is notable that Russian visitors continue to increase market share which achieved 23 per cent in 2018 from 15 per cent in 2017.
Meanwhile, China has kept its market share to 7 per cent. The top five nationalities who travelled to the emirate in 2018 were Russians and they include the Russia, the Commonwealth and the Baltics region at 392,691; Omanis, 145,413; Chinese, 122,328; Saudis, 117,074; and Indians, 113,300 visitors.
Achievements and new markets explored
SCTDA also broached the Indonesian, Malaysian, German, and Singaporean markets for the first time in 2018 through road shows to promote the emirate's exceptional tourism offerings and popular tourist attractions, and we have also recently launched promotional campaigns to attract more visitors from Scandinavia, Northern Europe and the Far East, with the aim of activating cooperation with potential and new tourism markets.
SCTDA, which won the 'Best Tourism Authority' award at the Arabian Travel Awards 2018, also received three ISO certificates last year, namely ISO 9001, ISO 14001, and ISO 18001.
New hotels and key projects
Apart from debuting Sharjah Summer Festival, new hotels were also unveiled during the previous period to accommodate the growing number of tourists visiting the emirate. The new world-class establishments include the recently opened Al Bait hotel, a 5-star luxury destination which has 52 rooms; and Four Points by Sheraton Sharjah, which embraces 225 modern hotel rooms equipped with the latest amenities and luxury, along with a number of hotels expected to open in the third quarter; Sharjah's Anantara Resort, a premier beachfront property; Novotel Expo Hotel Sharjah, a business hotel; the Four Points by Sheraton Sharjah, which boasts 225 modern, comfortable and spacious guest rooms; and Pullman Hotel Sharjah, which will offer 188 rooms and suites.
The government unveiled a host of environmental attractions as well. These are the eco-friendly Kalba Kingfisher Lodge and Al Faya Lodge, both of which seek to deliver exceptional experience in terms of luxury and sustainability.
The tourism portal, VisitSharjah.com, was rolled out last year, featuring the emirate's beauty, uniqueness, and hospitality in the virtual world. It also provides key local offerings and innovative services.
Commenting on the achievements, H.E Khalid Jasim Al Midfa, Chairman, SCTDA, said: "The Sharjah Government's vision is to attract 10 million visitors by 2021, in time for the UAE's 50th founding anniversary. Thanks to the unlimited efforts and the cooperation of all partners with us, we have already achieved at least 70 per cent of this vision, which is the equivalent of 7 million visitors who have come to Sharjah. This number is divided into leading exhibitions, events, museums visitors and tourists through the Sharjah International Airport – a quality focused achievement that we are proud of and has also inspired us to continue moving forward. The continuing efforts to improve and enhance the tourism sector plays a large and important role in helping achieve the objectives of this vision. Moreover, the positive performance of the local tourism sector is an important addition to successful achievements of Sharjah, which has also been named World Book Capital 2019 by the Director-General of UNESCO."
"Our progress and successive achievements continue to inspire us further to double our efforts according to the standards of excellence and leadership. We are looking forward to bolstering the entire UAE tourism industry in support of the country's economic diversification policies," added H.E. Al Midfa.
Sharjah has become a fast-rising tourist destination in the UAE and the GCC, attracting visitors from various parts of the world who appreciate its family-oriented activities and seek to explore its unique beauty and experience its renowned hospitality.
Not slowing down on its efforts, SCTDA said it will continue to reinforce its campaigns to surpass its 2018 achievements in collaboration with relevant government and private sector entities. In line with this commitment, it hosted this year two separate strategic workshops in Sharjah to attract Asian markets of Malaysia, Indonesia, and China. Over 30 Sharjah hoteliers took part in SCTDA's 'The Far East Asian B2B Workshop 2019' and 'Chinese DMC B2B Workshop 2019.' The Authority is also working towards increasing the share of the tourism industry in the emirate's gross domestic product.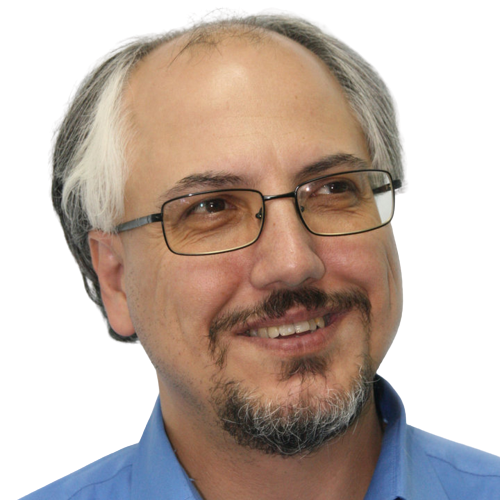 Theodore is the Co-Founder and Managing Editor of TravelDailyNews Media Network; his responsibilities include business development and planning for TravelDailyNews long-term opportunities.