In line with the global movement to 'go greener', Agoda.com, an independent online travel company that specializes in discount hotel bookings, has released a 'Top 10' pick list…
In line with the global movement to 'go greener', Agoda.com, an independent online travel company that specializes in discount hotel bookings, has released a 'Top 10' pick list of eco-friendly hotels in Asia.



As travelers the world over realize that the responsibility to protect the environment is a shared one, they are adopting greener lifestyles and scrutinizing the hotels and destinations they choose to stay in. According to the International Ecotourism Society, approximately 70% of travelers prefer to pay a premium rate for a hotel that is eco-friendly than one that is better-priced but void of corporate social responsibility policies.



As Agoda CEO and co-founder Michael Kenny says, "It's only natural that tourists want to conserve the sites they are visiting and give something back to the community. As a travel company, Agoda applauds hotels that are progressive in their attitude towards the environment and sustainable tourism."



Importantly, 'going green' is not just related to the environment, but involves all areas of sustainability and social responsibility. Achieving a green standard, as defined by the International Tourism Partnership, includes six key areas: environmental management, policy and framework, staff training and awareness, purchasing, people and communities and destination protection.



While the Agoda Company provides a global service, the group is particularly experienced in the Asian travel market, hence they limited their list of 'green' hotels to Asia.



The Agoda "Top 10 Green Hotels in Asia" are:





Banyan Tree Phuket, Thailand: Transforming the site of an abandoned tin mine which was once described by the UN as a 'toxic wasteland' into the environmental showcase it is today proves just how powerful responsible tourism can be. Such is the legacy of the Banyan Tree group. Now as much of a wildlife sanctuary as it is a resort complex, the Banyan Tree Phuket is an inspiration to everyone. True champions of the principles of corporate social responsibility, guests are assured when they stay at Banyan Tree that part of their fees will be directed into conserving the environment and local community.





La Residence d'Angkor, Siem Reap,Cambodia: Designed to blend harmoniously with the environment, La Residence also possesses a strong commitment to sustainable tourism. Beyond their environmentally sound practices (which include treating water so that it can be released back into the river and keeping used oil for biofuel production) the hotel also donates regularly to local charities and invites guests to do the same. In particular, they support the Angkor Hospital for Children through the weekly screening of a video where guests have the opportunity to ask the hospital staff questions and can contribute either second-hand items or donate money to the cause.





Evason Hua Hin Resort & Six Senses Spa, Thailand: The iconic thatched huts of the Evason Hua Hin Resort are not misleading in terms of their eco-friendly nature. Drawing on biodegradable products and adopting practices that conserve energy and minimize waste, the resort also supports several local initiatives such as the Mangrove Forest Conservation, the Kervorkian Foundation (dedicated to assisting HIV+ babies and children) as well as providing employment opportunities to disabled individuals and hosting its own organic vegetable farm.





Nihiwatu, Sumba Island, Indonesia: There is no place on earth like Sumba Island. Here, the indigenous traditions and animist culture of the Sumbanese people remain completely in tact. And the resort has no intention of changing that. Located on 438 acres of tropical forest and rice terraces and surrounded by some of the world`s most pristine beaches, Nihiwatu is a place to go and immerse yourself in nature. The resort is strongly committed to conserving its native surrounds and improving the quality of life of the Sumbanese people.





Anantara Resort & Spa Golden Triangle, Thailand: Nestled in the tropical jungle of Thailand's most Northern province, Anantara's Golden Triangle resort also plays a significant role in elephant conservation. As part of The Royal Thai Government's Thai Elephant Conservation Centre (TECC), this project is aimed at protecting elephants and keeping them in an environment similar to the traditional mahout camps which supported the once-thriving logging industry. With unique programs for guests that involve mahout training as well as elephant trekking and forest living skills, the conservation experience is a truly interactive one.





Amar Vilas Agra, India: As part of the esteemed Oberoi Resorts and Hotels, this beautifully designed luxury resort is within 600 metres of the majestic Taj Mahal. But besides its unique architectural and landscape design, the Amar Vilas also upholds a commitment to philanthropic activities (including education and support for the mentally and physically challenged) in addition to conserving the local environment and cultural heritage.





Popa Mountain Resort, Bagan, Myanmar: Located in the forest woodlands on the side of Popa mountain, this resort has been sensitively designed to suit its surroundings. Guests are enclosed in the vibrant, yet peaceful terrain and there is ample opportunity to hike and visit the breathtaking Mt. Popa shrine. Using biodegradable products and adopting their own recycling practices to avoid environmental damage, this small resort can bring you back to nature in its purest form.





Suneva Fushi Resort & Six Senses Spa, Maldives: Just as all the Six Senses properties do, this resort has a comprehensive policy on its environmental and social responsibilities. Suneva Fushi in particular supports a myriad of Maldivian community initiatives including tree planting on Eydafushi Island, hosting eye camps where locals get free treatment from ophthalmologists, sponsoring the Maldivian Cultural Centre and many more.





Tanjung Sanctuary Hotel, Langkawi, Malaysia: True to its name and slogan, this resort literally is a sanctuary for those who "don't like big hotels" but have a passion for nature. The Tanjung Sanctuary Hotel does not list its specific policies on the environment, the resort's design and practices uphold the ideals of sustainable tourism. Importantly, they provide a unique insight into the local flora and fauna with specially designed educational tours for guests.





Alila Ubud and Manggis Resorts, Bali, Indonesia: These two resorts are in close proximity to each other and both recently achieved Green Globe certified status. Alila Ubud was awarded best practice results in waste recycling, managing to recycle 80% of its water consumption. Alila Manggis excelled in the reduction of water and electricity consumption as well as community contribution by employing 85% of its staff from within 20km of the resort site.




Kenny continued, "We are strongly committed to providing our customers with information that is useful to them and this list provides a valuable insight into Asia's finest eco-friendly accommodation options. Many people are already aware of the initiatives in the United States and Europe but perhaps not of those occurring in this region. We believe this is particularly important as the trend towards individuals choosing greener accommodation options has emerged as an ongoing one."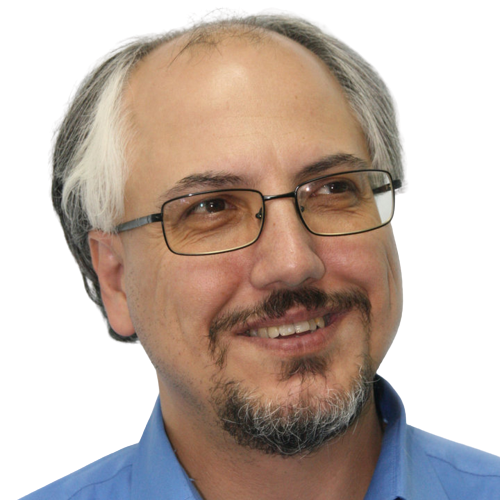 Theodore is the Co-Founder and Managing Editor of TravelDailyNews Media Network; his responsibilities include business development and planning for TravelDailyNews long-term opportunities.