Most popular destinations for the summer are the islands of Crete and Corfu as well as the South Aegean Region. Guests in Greece spend 2,205 euros per booking and 167 euro per night on average. Most stay for nine days straight.
MUNICH, GERMANY – Greece's tourism is considered one of the winners of the corona crisis. Already in the summer of 2021, many Greek regions recorded more travelers than before the pandemic. And this year the signs are also good for another record summer. While the country was previously known more for package tourism, vacation rental trips are now picking up speed. The travel tech company Holidu also wants to ensure this and is now represented in the Greek market with its subsidiary Bookiply, both headquartered in Munich. The company wants to make it easier for vacation rental providers to market their properties and at the same time for travelers to access accommodation – in other words, to bring both sides closer together.
Bookiply helps to ensure sufficient visibility of vacation properties in Greece with its own marketing and management software – and with a comprehensive service for house renters on site (www.bookiply.gr). From Athens, Bookiply experts will serve the entire Ionian Islands such as Corfu, Lefkas, Kefalonia and Zakynthos. In the course of the year, further regions are to be opened up, including a second office in Greece. And the vacation rental booking portal Holidu makes the offers easily accessible for travelers. On the Greek web page of Holidu (www.holidu.gr), Greek travelers can now book a vacation rental in their national language. In addition, all Holidu users have access to an even larger, more transparent range of Greek vacation accommodation.
Most regions are already well booked in summer and low season
Greece expects a record summer this year. This is also confirmed by the data from Holidu: Only 32 percent of vacation accommodation in Greece is still available in the high season. On popular islands, 73 percent of vacation rentals have already been booked, on the Ionian Islands even 76 percent. Paxos is almost fully booked, only 15 percent of vacation rentals are still bookable for the summer. Also for the low season from mid-September, there are already quite a few bookings, for example, Kefalonia is half occupied.
The most popular destinations
Most searches for the summer months are for destinations in Crete (40%), South Aegean Region (38%) and the Aegean Decentralized Administration. Among the islands, Corfu (25%), Zakynthos (13%) and Rhodes (12%) will score particularly well in summer 2022. They are followed by Mykonos, Santorini, Kefalonia and Kos.
In addition, Holidu's Online Marketing team recently determined that Greece's beaches are the most popular in Europe in a ranking of Europe's most popular beaches. The ranking is based on Google searches of British users and the number of Instagram posts under the corresponding hashtags (5,400 Google searches per month and over 142,294 Instagram mentions).
Travelers will spend more on their Greece vacation home trip in 2022
On average, a vacation rental in Greece costs 167 euros per night per accommodation in the high season. But within Greece, there are large differences in price. The most expensive are the islands of Mykonos (602 euros) and Santorini (428 euros). It becomes significantly cheaper for the traveler in the Ionian Islands (201 euros) and Crete (160 euros).
On average, four guests arrive and stay for nine days. The average cost in 2022 is 2,205 euros per booking, 50 percent higher than in 2019. Tourists visiting Greece also spend more on their vacation than, for example, vacationers in Spain (552 euros per booking) and travelers heading to Croatia (1,476 euros per booking). Vacation rental travelers who book their stay via Holidu come primarily from Germany (34 percent), followed by users from the United Kingdom, the Netherlands and France.
Greece is attractive for all travelers, from workation to family vacation
"Vacationing in a vacation rental was already a trend before the pandemic. However, the target group has become much broader since then. In addition to families, more and more solo travelers, couples and young adults have acquired a taste for it," explains Markos Karakostas of Bookiply. The vacation rentals in Greece offer a good deal for almost every traveler.
Around 60 percent of the total of 47,688 vacation accommodations in Greece listed on Holidu are designated as 'child-friendly'. Internet is provided in 83 percent of the vacation rentals. This is particularly important for the growing number of travelers who combine a vacation with remote working and enjoy a so-called 'workation'.
More than 50 percent of the properties offer their guests a pool. Those who prefer to bathe in the beautiful sea at Greece's beaches will also find what they are looking for: 39 percent of the accommodations are located less than one kilometer from the beach, which accounts for more than 18,400 accommodations. An impressive 90 percent of the accommodations have air conditioning. Most vacationers are specifically looking for vacation rentals with a pool or a private pool, followed by 'Internet' and 'air conditioning'.
Greece as an important but also challenging vacation rental market
"With our expansion to Greece, we are responding to the increased demand on both sides – that of the vacation rental owners as well as the travelers. Greece is one of the top vacation destinations in 2022, but the offer is still not very digitized, it is also very fragmented and new vacation rental owners who are not yet familiar with the market are likely to face a number of challenges. This is where we come in, by taking vacation rental owners by the hand with our experienced regional experts on site and showing them how they can best market their properties", comments Johannes Siebers, CEO and co-founder of Holidu.
A frequent topic is, for example, that many travelers often have to search for weeks for their ideal vacation rental. Once they have found and requested or even booked it, it is not uncommon for the homeowner to cancel. The annoying reason: a missing synchronization of the calendars of the various reservation sides on the net. This leads to frustration on both sides of the booking process. With its software and service solution Bookiply, Holidu wants to change this and make the search and booking of vacation properties simple, secure and efficient.
Alistair Toffoli, Head of Sales and Account Management Italy & Eastern Mediterranean, comments: "The Greek market, and the Ionian Islands, in particular, is an important market for us and the industry as a whole. In April 2022, searches for Greek destinations were up 148 percent year-over-year. Greece is one of the top vacation destinations this year. The Greek vacation home market is characterized by attractive properties, often located right near the beach. But the supply is still poorly digitized." In addition, he says, the market is highly fragmented, with many accommodations only bookable with local specialist providers. This is where both Holidu and Bookiply come in. Travelers benefit from a larger selection, direct booking options and flexible payment models. Vacation rental owners gain significantly more visibility and many advantages in managing their property, and the team in Athens is on hand to assist the homeowners in all matters.
"We see, for example, that many people often spend weeks looking for their dream home for their vacation. When a vacation rental is then requested or even booked, there are unfortunately still cancellations by the homeowner. The reason is often the lack of synchronization of the calendars of the various booking sites on the net. This is very frustrating for both sides. With Holidu and Bookiply, we are improving the experience for travelers and homeowners and solving many of the problems that still define the vacation home market today" explains Toffoli.
Expansion course and high demand: Seven new branches in the first quarter of 2022 alone
Furthermore, Holidu and Bookiply continue their growth course with the expansion to Greece. In addition to the branch in Greece, seven new branches were added in France, Italy, Portugal and Spain. The new markets give additional momentum to the ongoing growth of the start-up Holidu, which was founded in 2014.
Even as the corona pandemic subsides, demand for vacation properties is growing rapidly. After closing the first quarter of 2022, Holidu has seen a sharp increase in bookings: Ten times as many guests arrived at Bookiply vacation rentals year-over-year in the first three months alone. Holidu bookings increased fivefold. And the peak season is still to come.
Bookiply continues its success story in Greece
Bookiply is the fast-growing subsidiary of Munich-based travel technology company Holidu, known worldwide for its vacation rental search engine offering more than 15 million offers and recording 100 million users per year. Bookiply provides software and services for accommodation owners and is already used by more than 10,000 customers in Europe and is the market leader in several important touristic regions like Sardinia and Majorca. Bookiply supports local owners in managing their property, such as streaming on all major booking portals, synchronizing calendars and centralized payment management. Bookiply also offers vacation rental owners a free of charge photo service. "Travelers value detailed descriptions and meaningful images. Professional and appealing photos increase bookings by 500 percent," comments Toffoli from Bookiply. Including a second Greek office, further regions are to be opened up in the course of the year.
Based on internal data, Holidu has observed:
Vacation rentals in Greece are already 68% booked for summer, the Ionian Islands 73%, Paxos 85%.
People are booking in advance again: With 138 days between booking and arrival, the period is approaching pre-pandemic levels again.
The booking volume for a stay (=booking value for a trip) is 50% higher than in 2019 and amounts to an average of 2,205 euros per booking.
Guests come mainly from Germany (34%), the United Kingdom and the Netherlands.
Vacation rentals in Greece score high on amenities: 60% are child-friendly, 90% have air conditioning, 83% offer internet and 39% are beachfront.
The most searched islands are Corfu (25%), Zakynthos (13%) and Rhodes (12%).
Greece's beaches are the most popular beaches in Europe, based on Google searches and Instagram posts.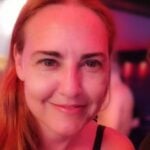 Tatiana is the news coordinator for TravelDailyNews Media Network (traveldailynews.gr, traveldailynews.com and traveldailynews.asia). Her role includes monitoring the hundreds of news sources of TravelDailyNews Media Network and skimming the most important according to our strategy.
She holds a Bachelor's degree in Communication & Mass Media from Panteion University of Political & Social Studies of Athens and she has been editor and editor-in-chief in various economic magazines and newspapers.