Veteran gaming executive, entrepreneur and humanitarian Ralph Engelstad, who built and owned the Imperial Palace Hotel and Casinos on the…
Veteran gaming executive, entrepreneur and humanitarian Ralph Engelstad, who built and owned the Imperial Palace Hotel and Casinos on the Las Vegas Strip and in Biloxi, Mississippi, passed away last night at his home after a valiant battle with cancer. He was 72.



Ralph, as he preferred to be called (no formality of Mr. for him), was perhaps best known publicly as an ingenious casino owner and operator. Privately, he was a loving family man. His strength came from his devoted wife of 48 years, Betty. Ralph also leaves behind his only daughter, Kris and husband Tim, and two grandchildren; along with two sisters, Mary Tulper and Phyllis Dooley.



Surviving members of his second family, are the employees of both Imperial Palace properties, who always remained an important part of his life. In fact, following the September 11, 2001 disaster, while most Las Vegas resorts reduced their staffs, Ralph refused to lay off even one employee, and all continued to receive full benefits.



Everyone who knew Ralph — as well as those who didn't have the pleasure of knowing him personally — benefited directly or indirectly from his life. Even though he was an intensely private, shy and reticent individual, Ralph was one of the largest philanthropists in America, and he shunned any recognition for his good deeds.



In 1998, he donated the General George Patton papers, valued at US$1.45 million to the University of North Dakota Charles Fritz Library. In 2002, he purchased 2,000 wheelchairs for North Dakotans through the Wheelchair Foundation. He also donated the remaining funds needed to complete statuary for the celebration of the Lewis & Clark bicentennial.



This year, Ralph built and donated a US$104 million hockey arena to the University of North Dakota (now recognised industry-wide as the top hockey arena in the area) and recently built and donated a US$10 million hockey arena to his hometown, Thief River Falls, Minnesota.



Ralph and Betty have also contributed generously to charities that benefit children, veterans, seniors and animal causes.



The Engelstad family is recognised as one of the top 10 gift givers of all time to higher education in America. In 1998, when announcing the gift of the hockey arena to the University of North Dakota, where he played hockey during college, he said, Life is full of its ups and downs in business and personally. I have experienced both, but I have been very fortunate to land on the upper side more times than on the bottom, and it is my desire to share a portion of my good fortune with the UND Hockey Team.



Ralph Engelstad was one of five children born to Christian and Madeline Engelstad in Thief River Falls, Minnesota and the grandson of a Norwegian immigrant who came to that area to farm. Early in his life, Ralph demonstrated that he had the drive and attitude to achieve great things.



After working his way through UND with odd jobs and some assistance from a hockey scholarship, Ralph graduated in 1954 with a degree in Business. He soon married his sweetheart, Betty Stocker, and then started his own construction company.



Through his tremendous work ethic, determination and initiative, Ralph began achieving the American dream. He promised himself that he would become a millionaire by age 30; instead, that dream came true one year earlier while he was still a contractor in Grand Forks.



In 1959, Ralph moved to Las Vegas where his construction company secured government contracts to build FHA homes. Further demonstrating his entrepreneurial successes, he bought then barren land surrounding the North Las Vegas Air Terminal, which he later sold to Howard Hughes.



Living in the free-spirited, the sky's-the-limit state of Nevada proved to be another motivation to Ralph's desire to succeed. In 1971, using the profits from his land sale to Howard Hughes, Ralph purchased the nine-acre Flamingo-Capri Motel on the Las Vegas Strip. Acting as his own contractor, he built the Imperial Palace, which opened in 1979 with 650 rooms.



Today, the Imperial Palace ranks as the 2nd largest sole proprietorship hotel in the world and boasts 2,700 rooms and 2,600 employees. And with Ralph's untimely passing, the industry has lost another of the very few individual owners of a major resort property, not only in Las Vegas, but also throughout the world.



In 1997, Ralph expanded his casino holdings by building his second Imperial Palace in Biloxi, Mississippi. The 1,086-room-property, the tallest building to date in Biloxi, has enjoyed success similar to that of the Las Vegas Strip resort.



The term innovator was often applied to Ralph throughout his varied career. For instance, his love of automobiles and racing led him to develop the famed Las Vegas Motor Speedway, which he later sold. He is known internationally for his tremendous car collection, showcased in first-class museums in both the Las Vegas and Biloxi hotels. And when his fleet of antique automobiles needed restoring, he employed 50 Nevada prisoners who accomplished the job while honing their skills for future classic car work.



Ralph introduced several firsts in the hotel/casino industry. In 1993, he opened the first medical center in a casino for employees, the Nevada Resorts Medical Center, now the UMC Medical Center. He introduced the first drive-through Race & Sports Book in 1989, and was the first to offer airline baggage check-in service at the hotel in 2000 (unfortunately, this popular Las Vegas service was discontinued after 9/11/01).



Perhaps one of Ralph's greatest contributions as a humanitarian was his devotion to the handicapped. He has received many State and National awards for hiring the disabled, and approximately 13 percent of his Imperial Palace employees have some form of disability.



In recognition of his unending contributions to the handicapped, Ralph was named Employer of the Year by the Nevada Governor's Committee on Employment of People with Disabilities in 1987 and 1989. In 1991, he received the prestigious National Employer of the Year award from the President's Committee on Employment of People with Disabilities.



Among other awards, he was also recognised as Employer of the Year by the Southwest Business, Industry and Rehabilitation Association and received the Humanitarian of the Year Award from the International Gaming & Business Exposition.



His latest recognition came just several months ago when he was inducted into the North Dakota Entrepreneur Hall of Fame and honored for his entrepreneurial success in the construction, casino, entertainment and antique auto industries.



Throughout his memorable career, Ralph had two mottos for living that reflected his ambition and drive: The harder I work, the luckier I get, and No dream comes true until you wake up and go to work.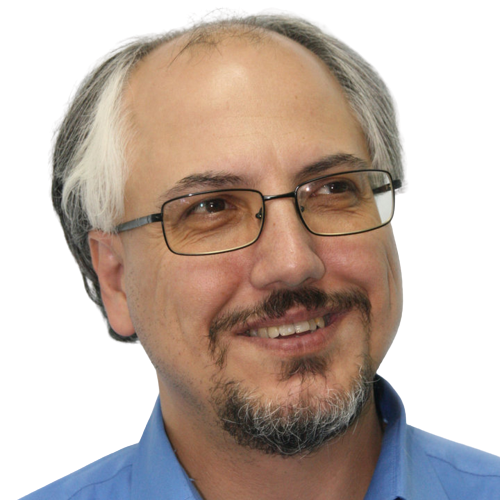 Theodore is the Co-Founder and Managing Editor of TravelDailyNews Media Network; his responsibilities include business development and planning for TravelDailyNews long-term opportunities.