Guests discovered more unsanitary items in hotels than Airbnb's – hotels see 40% more bugs, 53% more blood stains, 32% more bedbugs and 2x more sexual fluids. 1 in 5 people have had a room so dirty they've had to switch rooms in their hotel or Airbnb.
Tumbling into a tangle of fresh linens and fluffy hotel pillows is a blissful moment beloved by many. But have you ever stopped to think about the germs you're kicking up in the process?
In 2016, 84 percent of leisure travellers listed hotel cleanliness as "very important" when it came to choosing a hotel, and another 13 percent classified it as " somewhat important." There are quite a few ways for travellers to vet the cleanliness of their home away from home before arriving – a list that may soon include a "plus" tier of Airbnb rentals distinguished for their exceptional cleanliness and comfort, giving a nod to guests' sensitivity to spotlessness.
No matter how diligent you are in your research, the fact remains that hotels – and by association, Airbnb rentals – can be hotbeds for bacteria, particularly when it comes to frequently-used tactile items like light switches and television remotes. While daily visits from the hotel maid and a baked-in cleaning fee on Airbnb may paint a picture of immaculate, spotless rooms and properties, that is not necessarily the case.
thesleepjudge.com surveyed over 1,000 Americans to learn more about their less-than-clean hotel and Airbnb experiences. The goal: to find out whether or not star ratings make a difference, how different price points translated to different levels of cleanliness, and the offending substances that people found inside their rooms.
Percentage of guests who found each in a rental
The average person sheds between 100 and 125 individual hairs every day – kind of like our very own Hansel-and-Gretel-style trail of DNA breadcrumbs. Rogue strands of hair were our respondents' most commonly-found unwelcome substance during their out-of-home stays, no matter the hotel or Airbnb star rating.
The number of people that found hair in their room was essentially identical between hotel and Airbnb guests (88 and 87 percent respectively), while finding creepy-crawly bugs – other than bed bugs – and alcohol were our respondents' second-most common experiences across the board. Alcohol was next in line.
The only type of hotel in which bed bugs made the top five were those under $100. While these contagious crawlers were all but eradicated at one time, a recent uptick in bed bug populations has been observed. Check your mattresses at home!
Airbnbs and hotels have been wrestling over market share for years now, and the rent-a-home option has gained unbelievable ground in the decade since its inception. It's no wonder that Airbnb racked up 80 million stays in 2016: in our respondents' experience, staying in someone's home as opposed to a hotel yielded an experience that was 18 percent cleaner overall.
While the number of people who reported that their room was "somewhat clean" trended in favor of hotels – 37 percent versus 23 percent – that seems to be attributed to the impressive 75 percent of respondents whose Airbnbs were spotless. Only 57 percent of hotel dwellers had the same experience.
When the data was sliced by price point, respondents' experiences were unanimously in favor of Airbnb, including a 91 percent cleanliness record for rentals that were over $300. In comparison, only 69 percent of hotels at that same price point were reported to be clean.
The idea of sleeping in someone else's used sheets is downright unpleasant, and some evidence suggests that guests do indeed have reason to suspect that their linens might not be dryer-fresh. In fact, our respondents were most suspicious of their bedding's cleanliness across the board, no matter the price point of their accommodations.
Next up was the carpet, which was a main concern for everyone except those staying in a property that cost $300 or more per night – instead, the carpet took third place, with the TV remote as runner-up.
Given the reported prevalence of unclean bed sheets, the most common hygiene practice among hotel and Airbnb guests alike was to check their bed for stains. Next up was inspecting the shower floor for cleanliness – a location that can pass you a fungal or bacterial infection if you're not careful – and checking the bed for bed bugs.
One of the largest differences in behaviour had to do with towels: while 37 percent of hotel guests requested fresh ones ever day, only 10 percent of Airbnb guests did the same. This discrepancy may be due to the fact that Airbnbs generally do not have access to a front desk or on-demand cleaning service, so the option may not have been available.
Hotel guests were more likely to conduct amenity-related hygiene practices in general, including requesting fresh linens every day, refusing to use the coffee machine, and requesting new soaps and toiletries (pro tip: taking a few complimentary mini shampoos with you is totally fair game).
On the other hand, double the number of Airbnb guests washed the glassware by hand. They were also more likely to wipe down various surfaces inside their apartment, home, or condo rental.
The top three most commonly-replaced items were identical between Airbnb and hotel guests, though the individual percentages varied a fair bit. While 56 percent of hotel residents swapped their bedding, only 42 percent of Airbnb renters did the same. The latter were much more interested in changing their bath towels, at 38 percent, compared to just 23 percent of respondents that stayed in a hotel.
These linen-swapping guests may be onto something: at home, changing your towels and sheets is an activity that should happen every couple of weeks at most! There is no better way to eliminate the dirt, dead skin, sweat, and myriad other germs that accompany you to bed every night.
Conclusion
In the respondents' experience, bedding seemed to be at the root of most hygiene-related issues, for both Airbnb rentals and hotels – and of all the yucky substances that decorated their rooms, hair was the most prominent of them all. Guests were fairly diligent about checking for bed bugs, however they were much more likely to encounter other types of unwelcome insects instead.
If ever you're hesitating between hotels with different price points, the general consensus was that you really do get what you pay for: places that boasted more dollar signs were almost universally cleaner, though the biggest jump in cleanliness kicked in with rooms over $300.
Methodology
thesleepjudge.com collected responses from a survey of 1,010 Americans. Twenty-six percent of our participants were Airbnb guests, and 74 percent were hotel guests. Participants ranged in age from 18 to 80 years old with a mean of 37 and a standard deviation of 11. We relied on self-reporting and no statistical testing was performed.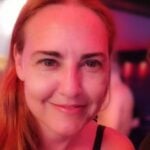 Tatiana is the news coordinator for TravelDailyNews Media Network (traveldailynews.gr, traveldailynews.com and traveldailynews.asia). Her role includes monitoring the hundreds of news sources of TravelDailyNews Media Network and skimming the most important according to our strategy.
She holds a Bachelor's degree in Communication & Mass Media from Panteion University of Political & Social Studies of Athens and she has been editor and editor-in-chief in various economic magazines and newspapers.