Pichler presents strategic direction – engagement with customers and employees.
airberlin will align itself more closely to the needs of its customers and capitalise on the skills, the experience and motivation of its employees. For the first time, the new Chief Executive Officer (CEO) Stefan Pichler presented his ideas for airberlin group's new strategic direction.
"Our company strategy is clear: we are a European multi-hub airline with four major advantages over our competition: we produce with lower unit costs than other network carriers, a lead we want to further extend by consistent revenue management; we have a strong touristic sales organisation; we have an expandable position in strong catchment areas and we can count on our employees and their loyalty and excitement", said Stefan Pichler on Tuesday at the opening of the traditional press conference on the day before the International Travel Trade Show (ITB) in Berlin.
Stefan Pichler presented first details of the 2015 and 2016 turnaround plan. It will be implemented in three phases: in the first phase the management structures and processes will be analysed and aligned. Significant improvements are expected in network planning, revenue management and sales. The second phase will follow with improved market segmentation and capacity adjustment where needed. These two phases will need to be completed by spring 2016 in order to regain profitability. This would lead into the third phase, due to start in April 2016 and first steps to extend airberlin's footprint in Europe.
The goal of profitability has to be attained with the active involvement of all employees. A new culture of communication is currently being established in the company, aimed at gathering all ideas and talents in order to drive the change.
"We need mutual trust, teamwork, resilience, a sense of responsibility and energy at all levels. We need to promote talent beyond hierarchies. We must be aware of our situation and have the courage to act swiftly", said Stefan Pichler.
All process optimisations and investments now being put in place have the only objective of generating higher revenues for airberlin and achieving additional cost synergies with its partners. An integral part of this is a new pricing concept.
 
The new pricing concept is more customer-focused – a sneak preview for the ITB
After extensive market analysis, airberlin is broadening its fare structure for all short and medium haul routes from 5th May, 2015. One innovation is the introduction of "JustFly", a one-way fare with no baggage allowance, at a much more aggressive price point. In future the concept will comprise four prices: JustFly, FlyDeal, FlyClassic and FlyFlex+, which are tailored even more closely to customer's wishes and needs. The attractive JustFly fare can be booked for as little as 44 euros one-way. The price does not include a baggage allowance but is offered with a high level of availability.
"Feedback from our customers was quite direct – especially those who often fly on short trips with just their hand baggage, as now they can get an even better deal with us than ever before. The new fares are ideally adapted to key target groups and as a result will attract new passengers for airberlin", said Stefan Pichler.
In an exclusive sneak preview marking the ITB, passengers can explore these new fares in advance. Starting on 4th March at midnight, airberlin will offer 1 million sale tickets at just 44 euros (one-way). The exclusive sneak preview tickets can be booked at airberlin.com.
Smarter customer service – definitive feedback within 7 working days
An important element of airberlin's new focus on customer service is the improvement of its feedback management. Resources for managing refunds after flight delays or lost baggage reports will be tripled, requiring some significant investments. From June 2015, initial feedback to customer claims will be given within 24 hours and each case will be processed conclusively within 7 days.
"airberlin was always – and will remain in future – the airline with a big heart. It is very important for me that our customers know they are in good hands even when they have a request or a claim. Only then can we ensure that their travel experiences are positive even when something unexpected happens. Starting from this summer, we want our passengers to be able to feel this about us – especially in comparison with the competition", said Stefan Pichler about one of the principal new changes for 2015.
Reinforced dialogue – advisory boards for better communication
An additional aspect of the focus on service is the creation of several Customer Advisory Boards starting in May 2015. airberlin will discuss products, service and customer experiences with travel agencies, tour operators, business customers and private customers. The objective is to let these various groups have more participation in innovations and improvements and to be able to respond faster to requests and to offer more compelling services.
Focus on tourism – High potential for dynamic packaging  
This year's ITB and the presentation of the strategic priorities are characterised by a clear focus on the offerings in the touristic segment, which are to be expanded once again in the future. By doing so, airberlin is asserting its role as the market leader for flights departing from Germany, Austria, and Switzerland to Spain and Greece. A significant expansion into Italy is the result of the close cooperation with Alitalia, which has resulted in now 700 flights to cities such as Venice, Rome, or Sicily each week. Also in 2015, flights starting in Dusseldorf and Munich to destinations in the Caribbean will be expanded, thereby complementing airberlin's long-haul touristic offerings. The comprehensive USA programme includes flights to tourist hotspots New York, Miami, Fort Myers, and Los Angeles. Together with its oneworld® partner American Airlines, airberlin offers more than 2,500 codeshare flights each week. An equal number of joint codeshare flights to Asian and African destinations will be available to passengers of airberlin, NIKI, and Etihad Airways; airberlin flies to Etihad's hub in Abu Dhabi multiple times each day from Germany and Austria.
"Apart from just the short- and long-haul touristic offerings, this is also one of the core areas of our sales activities. The interaction and experiences that we have with over 100 travel agencies is simply unparalleled, and we will do everything to strengthen our position here in an active partnership", explains Pichler, openly committing to this area of sales. For dynamic packagers, airberlin has now created the technical prerequisites for the optimisation of data quality and up-to-dateness. This segment is where airberlin expects to see one of the strongest growth stimuli for the entire year.
Premiere: airberlin business benefits – Pushing corporate travel sales
In addition to touristic sales, other sales channels are also being developed as part of the sales offensive. With "airberlin business benefits", airberlin is introducing a new umbrella brand for offers for the business traveller. Corporate customers now have three products to choose from: the tried-and-true Business Points programme, which continues to be improved and developed, the new corporate product Business Pro, which allows for free rebooking, even for FlyClassic fares, and Business Prime, airberlin's improved corporate rate plan, with even more options and flexibility. airberlin will introduce this expanded range of offers on a newly-created booking platform, which will open up even more options for online corporate customers in the future.
"The business travel segment is of significant strategic importance to airberlin, and is enjoying strong growth. Product improvements, which include the new Full-Flat Business Class and the introduction of new seats on continental services, have created the best prerequisites where hardware is concerned. Our next step will be optimising our market cultivation through attractive prices for our corporate customers", says Pichler.
Strong online bookings to come – first Android app
Modern online sales channels and apps are part of a digital lifestyle and tap into new customer groups; this is potential that airberlin intends to fully exploit. The airberlin iPhone app has more than 1 million users and one in four airberlin flight guests now use its mobile offerings – and this figure continues to rise. New at the ITB is an Android app, which allows the user to check in for their flights, select or change seats, send boarding passes, or save them directly on their smartphone. In addition, the app also allows them to access information on current weather conditions at their destinations, manage bookings, and check their current topbonus status and mileage credit. The airberlin website airberlin.com receives 90 million visitors each year and generates over a third of total sales volume. For online bookings, airberlin gives a best price guarantee: if the same flight in a different online portal is offered on the same booking date for more than ten euros less, airberlin will refund its guests the price difference.
Status customers – topbonus matches all its competitor programs
Frequent fliers in a different mileage bonus programme transferring to topbonus can retain their status by carrying out a "status match". This means any frequent flier who decides to carry out a status match can benefit from the corresponding benefits without having to first painstakingly earn them. With 25,000 miles or 24 flights, topbonus members receive Silver status. For the same status, they would require 35,000 miles or 30 flights with airberlin's main German competitor, for example.  
Investments on the ground and in the air – seats and waiting areas
At the ITB, airberlin presents its new Recaro seats, which give passengers a comfortable three centimetres of extra leg-room. The entire medium-haul fleet is to be upgraded with these seats by 2017. The new Recaro seats are equipped with USB ports, so mobile devices such as smartphones, tablets, or laptops can be connected and charged. The new seats are an important step in upgrading the fleet with internet connectivity. Two Airbus A320 flights to Abu Dhabi have already been upgraded with the new system. Additional refits will begin in spring. In 2015, 25 to 30 planes will be equipped with "airberlin connect". airberlin plans to complete this fleet upgrade within three years.
New exclusive waiting areas for topbonus members with Silver status and above will be opened in March and April 2015 in Nuremberg and Stuttgart, complementing the existing and popular exclusive waiting areas in Berlin, Cologne, Dusseldorf, Hamburg, Munich, and Vienna. Until it is time to board, flight guests near the departure gates will receive cold and warm beverages, be able to use the free WiFi connection, and enjoy access to a comprehensive range of newspapers, both in traditional print and in digital format.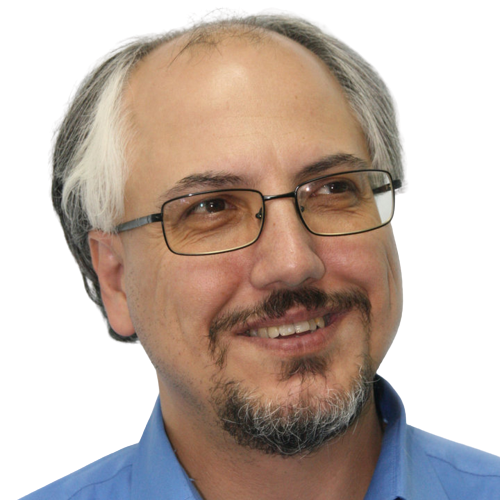 Theodore is the Co-Founder and Managing Editor of TravelDailyNews Media Network; his responsibilities include business development and planning for TravelDailyNews long-term opportunities.