The joint effort will expand use of sustainable aviation fuels on Alaska aircraft to reduce GHG emissions.
SEATTLE – As part of Alaska Airlines' ongoing efforts to fly greener and expand use of sustainable aviation fuels, Neste and Alaska have signed a Memorandum of Understanding (MOU). In addition to Alaska's efforts to increase fuel-efficiency and adopt innovative flight technology, the agreement will allow Neste and Alaska to more closely work together to design, create and implement solutions that lay the groundwork for the wider adoption of renewable fuels within the airline industry.
As the leading U.S. airline on the 2017 Dow Jones Sustainability Index, Alaska recognizes that the move toward sustainable aviation fuels will reduce greenhouse gas emissions, reduce turbine emissions, and potentially provide other performance and operational benefits. The companies share the view that closer collaboration within the industry and with key partners will help create the "lift" necessary to help move aviation in the right direction.
"I am delighted to announce our collaboration with Alaska Airlines. We are forerunners in the area of renewable fuels: Neste as a producer, and Alaska as a pioneer in the testing of renewable jet fuel on commercial flights. By working together, we will find the best solutions to secure the success in reaching Alaska's goal to 'fly greener'," says Kaisa Hietala, Neste's Executive Vice President in Renewable Products business area.
"At Alaska Airlines, we strive to fly true – true to our values, and true to the beautiful places and communities we fly to," said Kirk Myers, Alaska Airlines Director of Sustainability. "We are proud to partner with Neste, the world leader in the production and advancement of renewable jet fuels, to support these efforts to fly more sustainably. This collaboration is another major step toward supporting the health of our communities and ecosystems."
Alaska, working with other airlines, is addressing the reality of climate change by adopting targets to mitigate CO2 emissions from air transport. The aviation industry has set ambitious targets to mitigate greenhouse gas emissions from air transportation, including carbon-neutral growth from 2020 and beyond, and a 50 percent reduction of net aviation CO2 emissions by 2050 relative to 2005 levels.
In addition to the reduction of emissions and as part of its sustainability platform, Alaska is identifying operational efficiencies that will protect the environment. These include efficient aircraft design, optimized approach paths that reduce fuel use, in-cabin recycling and reduced paperwork and paper consumption. Alaska has a long history of pioneering innovative partnerships to lower impact, and this agreement is another positive step.
At present, the only viable replacement for fossil jet fuel as an energy source for commercial aviation is sustainable aviation biofuel. Neste MY Renewable Jet Fuel technology has been proven in thousands of commercial flights and can be easily adopted by airlines without the need for additional investments in new jet engines or segregated fuel distribution system. Partnerships between forward-thinking companies like Neste and Alaska will enable the airline industry to continue to connect the world, reduce greenhouse emissions, and ensure a healthy planet and future of flight.
Alaska Airlines promotes Shane Tackett to executive vice president, planning and strategy
Alaska Airlines also announced the promotion of Shane Tackett to executive vice president of planning and strategy. Tackett will lead the newly created division within the airline as it moves to the next phase of its strategy of refining and optimizing the market and financial performance of its expanded route network following Alaska's 2016 acquisition of Virgin America.
The airline also announced that it will integrate its commercial and frontline divisions under the leadership of President and COO Ben Minicucci. The move will ensure the airline's commercial strategy and operations are well aligned.
"Our people have been the key to our success," said Brad Tilden, chairman and CEO of Alaska Airlines. "Creating even stronger partnership across teams will be critical for our continued success as we strengthen our culture and make the most of our growth over the last 18-plus months. Ben and Shane are proven leaders who will do a terrific job with these new responsibilities."
Tackett, an 18-year veteran of Alaska, will oversee financial planning and analysis, revenue analysis, e-commerce and business transformation. He will also lead the labor relations team.
Tackett previously served as the airline's senior vice president of revenue and e-commerce. He began his career with Alaska Airlines in 2000 as an analyst and has since held several positions of increasing responsibility, including vice president of revenue management and e-commerce and previously vice president of labor relations. Most recently he championed the airline's introduction of Premium Class.
"Shane's expertise, innovative thinking and analytical acumen have made impactful and long-lasting improvements in every area of the company that he's led over the past 18 years," said Tilden.
Tackett studied at Pacific Lutheran University and holds an executive MBA from the University of Washington. He serves his community on the board of Make-A-Wish Alaska and Washington.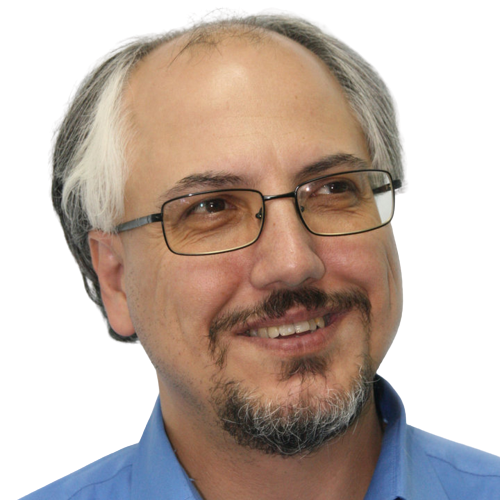 Theodore is the Co-Founder and Managing Editor of TravelDailyNews Media Network; his responsibilities include business development and planning for TravelDailyNews long-term opportunities.