OFAC permits this type of non-controlling investment.
SAO PAULO – GOL Linhas Aéreas Inteligentes S.A., Brazil's largest airline, has agreed to expand its commercial cooperation with American Airlines Group Inc. through an exclusive codeshare agreement for the next three years that will deepen the relationship between the two airlines. As part of the Agreement, GOL will receive an equity investment of US$200 million (R$1.05 billion) from American.
Through its exclusivity, the Agreement expands beyond the terms of the existing codeshare partnership between GOL and American, enhancing the travel opportunities for their passengers, the customer experience and the competitive position of GOL on routes connecting North and South America. In place since February 2020, the existing codeshare already represented the largest route network in the Americas, enabling the company's customers to travel seamlessly to more than 30 destinations in the U.S. The partnership flights currently operate in GOL's hubs in São Paulo (GRU) and Rio de Janeiro (GIG), integrating 34 options of Brazilian and international routes, such as Montevideo, in Uruguay.
The completion of the Agreement and equity investment is subject to conditions, including the execution and delivery of definitive documentation and other customary closing conditions.
Exclusive Codeshare
"The exclusive codeshare agreement between two of the leading airlines in the Americas combines highly complementary route networks to offer customers a superior travel experience, due to the largest number of flights and destinations in North and South America," said GOL CEO Paulo Kakinoff. "We believe that this will bolster GOL's presence in international markets, accelerate our long-term growth, and maximize value for our shareholders. It adds to our confidence in the Company's growth as the economy reopens and travel demand increases."
GOL's network services 63 destinations in Brazil as well as 140 international through codeshare agreements. The Company recently confirmed that Cancun (Mexico) and Punta Cana (Dominican Republic) will be its first international routes to reopen since the beginning of the Covid-19 pandemic. GOL will begin to operate flights on those routes by mid-November 2021.
Over the last 10 years, American has flown more than 14 million passengers between Brazil and the U.S., representing more than twice as much traffic as the next largest U.S. carrier. The combination of GOL's leading network in Brazil and American's leadership in the U.S.–Brazil market will maximize revenues through the increased connectivity and improved route options for Customers.
American Airlines President, Robert Isom, stated: "American has long been the leading U.S. carrier to South America and our exclusive partnership with GOL solidifies that leadership position. Our long-haul network marries seamlessly with GOL's strong domestic network in Brazil and together, we will be able to offer customers flying to, through and from Brazil, access to the largest network with the lowest fares and the Americas' biggest and best joint travel loyalty program."
GOL's Smiles and American's AAdvantage loyalty programs will be partners in the largest frequent flyer program in the Americas with enhanced benefits coming in early 2022. This will include access for loyalty members to several benefits such as priority check-in, priority security, priority boarding, a larger checked baggage allowance, lounge access and preferred seats on both airlines. Customers may earn and redeem frequent flyer miles on both airlines.
The partnership between GOL and American also enables Customers to purchase connecting flights on both airlines using one reservation, in addition to creating a seamless ticketing, check-in, boarding and baggage check experience throughout an entire journey.
Equity Investment
American will invest US$200 million in 22.2 million newly issued preferred shares of GOL in a capital increase, for a 5.2% participation in the Company's economic interest at a price of US$9.00 per preferred share ("PN" or "GOLL4"), equivalent to R$47.03 per PN as of 9/14/21 BRL/USD exchange rate. GOLL4's closing price on 9/14/21 and average trading price during the second semester of 2019 were R$19.28 and R$35.68, respectively.
Richard Lark, GOL's CFO added: "The investment represents recognition by a major U.S. airline carrier of the Company's value as the largest airline in Brazil with the best product. Further, the investment, when combined with the R$2.7 billion of long-term capital raised in 2Q21, brings the total long-term capital raised to over R$3.7 billion in the last six months, including over R$2.0 billion of new equity capital. This additional liquidity further enhances GOL's financial flexibility while minimizing dilution to shareholders."
All holders of the company's preferred shares, including in the form of ADRs, will be able to exercise their preemptive rights to subscribe for a portion of the newly issued shares proportionate to their existing shareholdings.
The detailed terms and conditions of the capital increase are expected to be approved by the Board of Directors of GOL and disclosed in due course, including the final amount in Brazilian reais of the capital increase, issuance price, the record date, and the periods and procedures for the exercise of preemptive rights by the shareholders of the company.
The equity investment described herein is subject to certain terms and conditions set forth in a letter of intent and a term sheet entered into on the date hereof between GOL and American. The right to proportionally subscribe for preferred shares according to the preemptive rights referred to in this release has not been registered with the U.S. Securities and Exchange Commission and will not be offered or extended absent registration or an applicable exemption from registration requirements.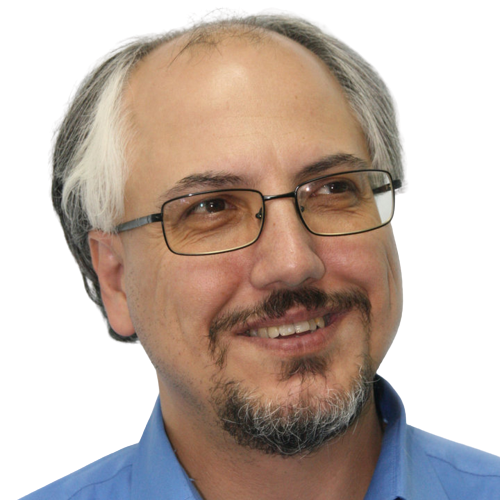 Theodore is the Co-Founder and Managing Editor of TravelDailyNews Media Network; his responsibilities include business development and planning for TravelDailyNews long-term opportunities.