The top "dream" destination internationally is Australia, followed by Italy and Ireland; survey also reveals more than 93% of those polled will take a leisure trip in 2015.
PLYMOUTH, MINN. – The move to normalize relations with Cuba will have a direct impact on Americans seeking to vacation legally on the island nation – just as they can in other parts of the Caribbean or Mexico. However, in the newest Travel Leaders Group travel survey, a mere 8.8% of those polled said they would go to Cuba immediately when all restrictions are lifted and only 14.9% stated they would go when they believed Cuba was ready for American tourists.  Additional findings in this year's survey include the top international "bucket list" destination for Americans is Australia; and more than 93% of survey participants have taken or will take a leisure trip in 2015. The survey was conducted by Travel Leaders Group – a $20 billion powerhouse in the travel industry – from April 3 to April 30, 2015, and includes responses from 3,371 consumers throughout the United States.
"Cuba has frequently been in the headlines as U.S. relations normalize. Our survey demonstrates there are definitely intrepid travelers who can't wait to experience Cuba as it is today, before commercialization and modernization change it dramatically," stated Barry Liben, CEO of Travel Leaders Group. "For now, over 35% of those polled seem to be taking a 'wait and see' approach. In some respects, that's understandable. Travelers have cultivated their dream wish lists for years and, for most, Cuba wasn't a legal option until very recently."

Bondi beach, Sydney, Australia.
"Take Australia for example. Every other year, since 2009, we've surveyed consumers on their 'dream international destination' and Australia has always been on top," added Liben. "From its cosmopolitan cities and rugged outback to its wine country and amazing coastal regions, including the Great Barrier Reef, there is a phenomenal amount to see and do in Australia – and language really isn't a barrier for Americans."
Liben continued, "Whether 2015 is the year Americans tackle their bucket list, we do know that 85.2% indicated they will spend the same or more on leisure travel this year. That's a very good indicator of economic confidence. Add to that the relative strength of the U.S. Dollar and we have been advising travelers that if they have the time and means, this is the year to visit Europe."
Here are the initial findings from Travel Leaders Group's "2015 Consumer Travel Survey," in which 3,371 Americans participated, nationwide:
Cuba Travel: The number of Americans interested in travel to Cuba if all U.S. Government restrictions are lifted has increased slightly over 2014. Conversely, the number who indicated they have no interest in traveling to Cuba has decreased substantially since last year.  
| | | |
| --- | --- | --- |
|   | 2015 | 2014 |
| I've already been there. | 2.0% | 1.6% |
| I'd go immediately. | 8.8% | 6.9% |
| I would go as soon as I believed Cuba was ready for Americans. | 14.9% | 11.5% |
| I might consider going. | 35.4% | 32.4% |
| I have no interest in going. | 39.0% | 47.6% |
Based on 2,587 responses in 2014.
Australia Tops International Bucket List
When asked "What is your ultimate dream international destination?" the top response was Australia. This question has been asked in 2015, 2013, 2011 and 2009; in each year Australia was the number one response.
1. Australia
2. Italy
3. Ireland
4. New Zealand
5. CRUISE – Europe (Mediterranean)
6. Bora Bora
7. Fiji
8. CRUISE – Europe (River)
9. Tahiti
10 (tie) Antarctica
10 (tie) Greece
Value of the Dollar
When asked, "The value of the U.S. Dollar compared to major currencies around the world, including the euro, is very strong. Has the strength of the Dollar, enticed you to plan an international trip for this year?" U.S. consumers responded:
Yes, specifically because of the strong Dollar, I am planning an international trip 4.0%
Yes, but I was already planning on traveling internationally 16.1%
No, hasn't impacted my decision to travel internationally, but I'll enjoy the savings 38.1%
No, I don't plan to travel internationally this year 35.2%
I wasn't aware that the Dollar had strengthened 6.7%
Additional Statistics and Findings: Leisure Travel is a Priority
Over 93% of those polled say they "have or will take" at least one leisure trip this year.
Nearly 92% indicate that the total number of leisure trips they anticipate taking in 2015 will be either the same or more than last year (36.1% say "more" while 55.4% say "the same.") .
Also, 85.2% of those polled state they will spend the same or more on leisure trips this year versus 2014 (41.4% will spend "more" and 43.8% will spend "the same" on their leisure trips as compared to last year).
Photo caption: Street of Avana, Cuba.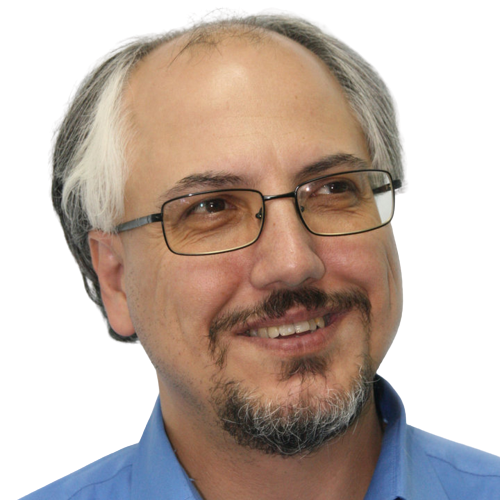 Theodore is the Co-Founder and Managing Editor of TravelDailyNews Media Network; his responsibilities include business development and planning for TravelDailyNews long-term opportunities.