Travelport Asia released the findings of the Asia Retail Travel Agent Benchmarking Survey. The objective of the survey was to clarify a travel agent's core business functions, establish industry benchmarks and…
Travelport Asia released the findings of the Asia Retail Travel Agent Benchmarking Survey. The objective of the survey was to clarify a travel agent's core business functions, establish industry benchmarks and identify areas to enhance performance and customer service.



The Asia Retail Benchmarking Project, sponsored by Travelport and TTG Asia and conducted by Marketshare, a market research firm, surveyed 445 retail travel agencies throughout the Asia Pacific region in an online survey. Travel agents from Australia, Hong Kong, India, Indonesia, Malaysia, Philippines, Singapore, Taiwan, Thailand and Vietnam answered questions on a range of issues.



According to Mr. George Harb, Marketing Director, Travelport Asia, "Our sponsorship of this important survey demonstrates Travelport's ongoing commitment to contribute to the growth of the travel industry, and with it the strengthening of the travel agency community across Asia."



Travelport and TTG Asia have co-sponsored this research to help agents understand where they need to change and focus in the future to counter the substantial competitive threats they now face.



TTG Asia Editor, Ms Raini Hamdi, said: In Asia, travel agents still account for the majority of travel bookings. Many will continue to play a key role in the industry if they add value to their services and raise the bar further on standards. TTG Asia and Travelport are champions of agents and this is why we wanted to help this community by providing real benchmarks against which the agents can measure their performance and operational efficiency.



The study, conducted from April 12 2006 to May 1 2006, comprised questions across the following five key areas:




enquiries, reservations, bookings






ticketing






travel and customer service






invoice, payment






business operations




Where relevant, the survey also breaks down results by corporate and leisure travel to provide a snapshot of the two revenue streams and the varying customer behaviour around both sectors.



The survey presents both an overview benchmark for the region, as well as individual analysis of country results. It compares seven of the region's biggest countries against the benchmark to reveal how the individual trends compare to regional averages. India, Philippines, Hong Kong, Singapore, Malaysia, Indonesia and Thailand are profiled in greater detail and provide a representation of how individual markets vary from the benchmark.



Importantly, the conclusions of the report draw out a number of areas where agents can make immediate and tangible changes to improve performance. From strategies for improving online retailing or identifying cross-selling opportunities, to areas where automation can drive lower costs, these recommendations will enable agents to position themselves for future growth.



Key results



Whilst there were many of the variations across the markets could be accounted for by banking systems, in-market technology advances and geographic location, the survey combines all these factors to establish a set of regional benchmarks against which countries can compare themselves.



The following is a snapshot of the survey results.



Lead-time for booking leisure travel



This reflects the nature of leisure travel, which is often at the last minute and often ticket flexibility is the greatest priority rather than the price of the ticket.







Ticket delivery mechanisms




Even with increasing use of e-tickets, retail travel agents are still dispatching more than half of tickets in person.






Additional recommendations at time of travel – leisure




Hotels score the highest as the most common product to be further recommended at the time of air travel






Preferred payment methods




Almost half of retail travel customers in the Asian region choose to pay cash on delivery



Percentage of staff employed in each area of the business




More than half of the staff in retail travel agencies are employed in front office roles.






Importantly, the report also outlines seven key recommendations for travel agents across the region.



Whilst every recommendation does not necessarily apply to all countries in Asia, there are enough conclusions drawn from the research to provide agents with significant improvement opportunities.



Among the top seven recommendations, the most prominent is that travel agents should watch changing consumer behavior very closely – especially the growth of online activity, which now represents a significant percentage of overall bookings. Travel agents need to be able to respond to this trend by providing a channel for customers who prefer to book online.



Other recommendations include advising travel agents to consider investment in Customer Relationship Management (CRM) and Customer Loyalty Programmes, to help retain existing customers who represent the majority of enquiries and bookings. Most travel agents do not keep a database on customer needs and preferences and this almost certainly means many cross-sell opportunities are being ignored and profitable business is lost to the competition.



The research also highlights the need for agents to cut costs on activities such as the manual deliveries of tickets i.e. over half of all tickets are delivered in person vs. by email or fax. Although the rate of e-ticket adoption is increasing, travel agents need to be more proactive in re-educating customers to select this option.



Another area of opportunity identified by the research is better staff development i.e. placing more focus on re-training agents and rewarding up-selling and cross selling. When making airline bookings, it's clear that the successful agents are also cross-selling other travel components such as transfers, car hire, hotels, rail tickets and insurance.



Training also needs to focus on fine-tuning customer relationship skills, sales skills and destination knowledge. These were rated as the three most valued travel consultant skills.



In terms of process, automation levels surfaced as another key issue – especially activities such as the booking procedure itself, filing, booking confirmation, travel documentation and billing. The more successful agents were devoting their time to front office issues such as cross selling, up-selling and customer relationships, as opposed to being swamped by back office administration.



Finally travel agents should regard rent as a percentage of overall operating costs and consider re-investing in efficient technology, marketing and websites rather than expensive retail locations. The desire to be located in prime districts may be a legacy from when most customer enquiries were handled face-to-face, whereas today this represents under 25% of bookings compared to telephone bookings (44%),and online enquiries (30%).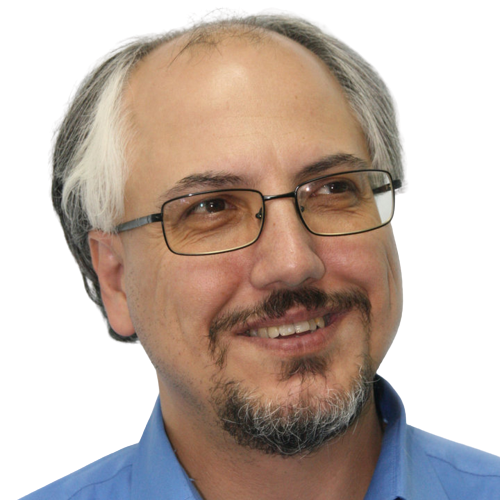 Theodore is the Co-Founder and Managing Editor of TravelDailyNews Media Network; his responsibilities include business development and planning for TravelDailyNews long-term opportunities.