New routes connect the two fastest growing regions of Norway, delivering significant time and cost savings.
STAVANGER, NORWAY – The first direct routes linking the two fastest growing regions in Norway – Stavanger and Northern Norway. The new routes mean Norwegians can now fly direct, non-stop to Harstad/Narvik Airport (Evenes) and Tromso – important hubs for the Norwegian oil and gas industry – without having to connect via Oslo. Similarly, new direct flights to Kristiansund and Gothenburg also commence immediately.
The announcement that bmi's four new routes had been widely welcomed by Norwegian city municipalities and the business community, as it represents the culmination of extensive work by industry and the public sector to achieve enhanced air connectivity between these key regional locations.
"The 2013 Fly Arctic Survey, carried out by the municipalities of Hammerfest, Tromso, Harstad, Bronnoysund, Sandnessjoen, Stavanger Airport Sola and Greater Stavanger, revealed that Norwegian businesses could save significant time and money with the creation of a direct route between Stavanger-Harstad and Stavanger-Tromso," says Commercial director, Stavanger Airport, Ina Eldoy. "We are delighted that bmi are delivering on this opportunity and we wish them every success."
"The news that bmi is starting direct routes between Stavanger, Harstad, Tromso, Kristiansund and Gothenburg is very progressive. The oil and gas industry is moving to the north of Norway, and it is of vital importance to have better route connections, which bmi are delivering on today," says Christine Sagen Helgo, Mayor of Stavanger.
"This new air route to Stavanger with bmi will help build business links between oil and gas companies North and South. It also provides a boost for communities in Northern Norway as they can now easily connect with family and friends," says Marianne Bremnes, Mayor of Harstad.
"Harstad/Narvik Airport (Evenes) is an essential gateway to the north of Norway. We are delighted with this new route as it will link people and businesses in Stavanger with our region," says Svein-Erik Kristiansen, Mayor of Evenes.
Cathal O'Connell, chief executive of bmi, says: "Today we are very proud to launch the first domestic services in Norway between northern Norway and Stavanger, as well as Gothenburg and Kristiansund. The four new routes improve the connectivity available to the businesses and communities. We believe that these routes are perfectly tailored for the people of Stavanger, as flying with bmi means you are first to Harstad / Narvik (Evenes Airport) from Stavanger and first to Tromso from Stavanger. By flying with bmi, customers can save up to three hours travelling time, and experience a superior quality on-board service, with complimentary food and drink on-board, tailored to Norwegian tastes."
"We are particularly happy that we are connecting the people and communities in northern Norway with their families and friends in the Stavanger region as well as enabling the oil and gas industry and its supply chain to benefit from direct routes which offer significant time and cost savings," said Mr O'Connell.
Jan Soppeland, Managing director, Greater Stavanger Economic Development, says: "We at Greater Stavanger Region have partnered with the northern regions of Norway to map the air transport needs of the new oil and gas regions. Through the Fly Arctic Survey, we documented how much connectivity means also to this part of the energy industry. The start of bmi's flights today delivers exactly what the oil and gas industry has asked for: a direct route from the energy capital Stavanger to the two main hubs in northern Norway, as well as other important other important cities  – Kristiansund and Gothenburg. We congratulate bmi on the launch of these routes today, and wish them all success."
The services linking Stavanger to Harstad/Evenes and Tromso in the far north of Norway are predicted to provide savings of NOK 400 million to the Norwegian oil and gas industry.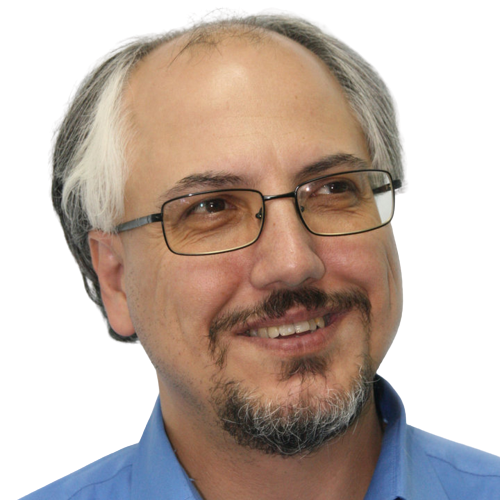 Theodore is the Co-Founder and Managing Editor of TravelDailyNews Media Network; his responsibilities include business development and planning for TravelDailyNews long-term opportunities.