bmi regional to fly to  three cities in Netherlands, Belgium and Switzerland with Lufthansa codeshare.
bmi regional will commence flights from Rotterdam, The Netherlands, Liege, Belgium and Bern, Switzerland to the Bavarian capital, Munich on March 29, 2015. bmi regional will operate the flights in partnership with Lufthansa as code-share flights with joint BM and LH flight numbers. The airline has tailored the schedule from each city to ensure seamless travel connections for business and leisure travellers via Lufthansa's Munich network of over 200 global destinations.
The move strengthens bmi regional's network presence at Munich Airport with the German carrier. bmi regional already flies twice a day connecting Bristol with the Bavarian capital in partnership with Lufthansa.
Cathal O'Connell, CEO of bmi regional, said: "These new routes represent a significant step forward for bmi regional and further strengthens our relationship with Lufthansa. Our experience with Munich from Bristol has shown that the airport is both a great destination and a major hub with excellent connection opportunities. We have researched the market extensively, and chose Rotterdam, Liege and Bern as the ideal cities to extend our presence in Europe. Our partnership with Lufthansa has given us the capability to offer seamless connections from these European cities via Munich to more than 200 destinations all over the world. Of course, our customers will enjoy all everything you expect from a full service airline: an all jet fleet, with a complimentary bar and snack service, generous free baggage allowance, and choice of check in options – online or at the airport."
Thomas Kluhr, member of the Lufthansa Airlines Board, responsible for Finance and the Lufthansa Munich hub said: "Lufthansa is pleased to expand our partnership with bmi regional. Rotterdam, Liege and Bern are very important markets for us, and our partnership with bmi regional is perfect for these routes. Passengers connecting through Munich will have quick, easy and smooth transition to our 120 worldwide destinations in Europe, Asia, Middle East, North and South America and Africa."
Dr. Michael Kerkloh, CEO of Munich Airport said: "Munich Airport is very pleased about the fact that bmi regional's presence on Europe's best airport (according to Skytrax 2014) expands further and offers additional connections to and from the airport. By basing the two bmi Embraer jet aircraft in Munich, the connectivity and attractiveness of the Munich hub will be strengthened and the base will create an important stimulus for the local economy and employment."
Bern Airport CEO, Mathias Haberli, said: "Bern Airport is delighted to broaden its number of flights with a premium airline that offers regular jet flights throughout the year. Thanks to the Bern – Munich connection, and the partnership with Lufthansa, the Swiss capital is connected to a major aviation hub, with over 200 destinations available to the people of the Bernese region."
Luc Partoune, Managing Director of Liege Airport, said: "This is excellent news for our region. The route opens Liege to Europe and the world: over 200 medium-haul and long-haul destinations are now accessible direct from Liege via Munich. Through bmi's partnership with Lufthansa, Liege is connected to global destinations in Asia, the United States, Russia, Brazil, South Africa etc. Belgian, Dutch and German resident will not have to waste time in traffic jams travelling to huge airports, arriving hours before their departure of their flight. With short check-in times, ease of access, comfort, fast embarkation and a great welcome, business travellers will save time on departure and arrival, and leisure travellers will discover a wide range of European cities direct from Liege."
Dr. Roland Wondolleck, CEO of Rotterdam The Hague Airport said: "The connection between Rotterdam and Munich is very important for the local and regional business community. The Netherlands and Germany are natural trade partners. The business ties between our part of The Netherlands, with the Port of Rotterdam and the vast international business community and Bavaria are even stronger. With the increasing number of daily flights, and with more flexibility for passengers, the connection becomes even more attractive."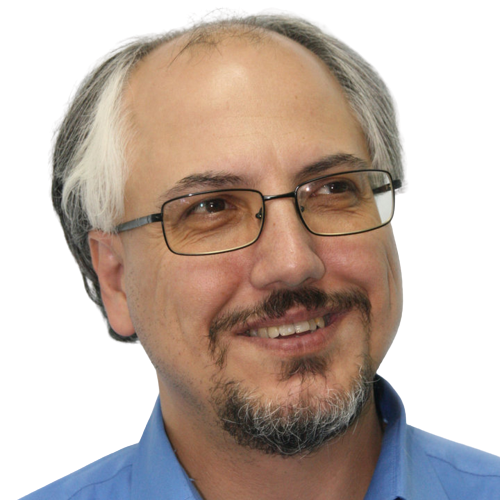 Theodore is the Co-Founder and Managing Editor of TravelDailyNews Media Network; his responsibilities include business development and planning for TravelDailyNews long-term opportunities.