With the launch of the ambitious new `Positive Impact! theme and work plan, the Chairman of…
With the launch of the ambitious new `Positive Impact! theme and work plan, the Chairman of CAST, Royston Hopkin CMG, reiterated CAST`s commitment to a range of longstanding and successful environmental programs in the region. We do not seek to drop everything in order to reinvent the wheel. `Positive Impact!` presents a more focused approach to promoting the best sustainable tourism practices in the region. It is designed to enhance the range of important programs CAST is already involved with and that are making a significant contribution to our mission, he declared. CAST will continue to play a leadership role in documenting and disseminating the lessons learned under the various regional certification and accreditation initiatives and making these available to the industry. These include: the Green Globe 21, Quality Tourism for the Caribbean (QTC), and the Blue Flag certification schemes, as well as other projects such as Caribbean Hotel Environmental Management Initiative (CHEMI) and the Virgin Islands Environmental Resource Station (VIERS) environmental youth camp.




Green Globe 21 – GREEN GLOBE 21 is the worldwide benchmarking and certification program which facilitates sustainable travel and tourism for consumers, companies and communities. It is based on Agenda 21 and principles for Sustainable Development endorsed by 182 governments at the United Nations Rio de Janeiro Earth Summit in 1992. CAST will continue to serve as the representative of Green Globe 21 in the Caribbean and be a clearinghouse of information for the region.






Quality Tourism for the Caribbean (QTC) – The QTC project formally ended in December 2002 and an extension was approved by the funding agencies until June 2003. QTC has produced six environmental and one food safety and sanitation standards, which are in the final stages of review by the QTC Standards Sub-Committee and will ready for industry testing and feedback by the third quarter of 2003. A second phase of the QTC project to design a feasible certification system is now under development.






Caribbean Blue Flag – This beach management and certification program is being administered by CAST, in collaboration with the Caribbean Tourism Organization (CTO) and the Caribbean Conservation Association (CCA) as part of a Caribbean consortium, supported by the Foundation for Environmental Education (FEE), headquartered in Denmark. FEE is the administrator of the highly successful Blue Flag campaign in Europe. The Dominican Republic, Puerto Rico, Jamaica and the Bahamas are the four initial pilot countries, with Barbados and Trinidad & Tobago recently joining. The next meeting of Caribbean Blue Flag national coordinators is scheduled for November 2003.






Caribbean Hotel Environmental Management Initiative (CHEMI) – This United States Agency for International Development (USAID)-sponsored program focuses on providing key environmental management, improvement, and efficiency services to small hotels in 6 countries of the Organization of Eastern Caribbean States (OECS) – Antigua & Barbuda, Dominica, Grenada, St. Kitts & Nevis, St.Lucia, and St. Vincent & The Grenadines – and in Barbados. CAST has been a major beneficiary of this project, in terms of institutional strengthening and the development of key programs and services that will continue to be available through CAST, following completion of the CHEMI project in March 2004. To date, CHEMI has completed its target of 200 environmental walk-throughs (EWTs), provided without cost to participating small hotels in the six OECS countries and Barbados. Out of these 200 properties receiving EWTs, 40 will go on to receive further technical assistance under the Small Hotel Environmental Assessment (SHEA) exercise during June and July 2003. CHEMI is an initiative of CAST, implemented by PA Consulting Group.






Virgin Islands Environmental Resources Station (VIERS) – VIERS is a program initiative of Clean Islands International, based in St. John, US Virgin Islands, with the support of American Airlines. Each summer, the Station hosts an environmental youth camp. This year the camp will be conducted from July 23rd – 30th 2003 under the theme: Natural History, Ecology and Conservation on Caribbean Islands. This eco-camp program has been designed specifically to address the needs and interests of Caribbean youth between the ages 12-16.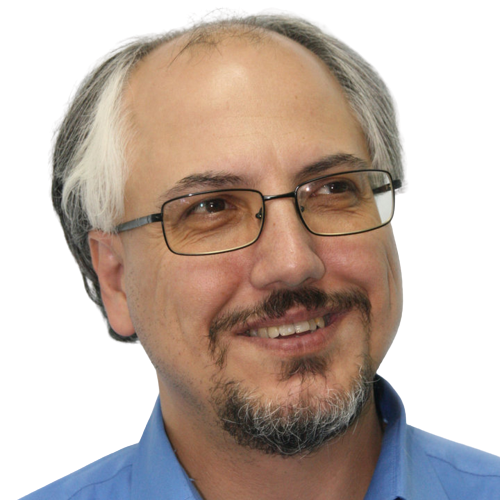 Theodore is the Co-Founder and Managing Editor of TravelDailyNews Media Network; his responsibilities include business development and planning for TravelDailyNews long-term opportunities.