With more families than ever setting sail – Carnival Cruise Lines alone expects to host a record 400,000 children in 2003, a four-fold increase…
With more families than ever setting sail – Carnival Cruise Lines alone expects to host a record 400,000 children in 2003, a four-fold increase over eight years ago – cruise lines are stocking their ships with family friendly amenities catering to this burgeoning market.



A perfect example of this is the new 110,000-ton Carnival Glory, the line`s newest Fun Ship set to launch year-round seven-day Caribbean service from Port Canaveral, Fla., July 19, 2003.



One of the largest passenger vessels at sea, this massive 2,974-passenger SuperLiner is designed as the ultimate family vacation with a 4,200-square-foot play area, kid-friendly dining selections, fun morning-til-night activities, stroller rentals and more, all part of the line`s top-rated Camp Carnival program. Particular emphasis has been placed on teens, who can enjoy a high-tech game room/dance club, exclusive just-for-teens shore excursions and various other activities.



With its all-inclusive value and all-ages appeal, cruising is attracting more families than ever. Newer, larger ships such as Carnival Glory provide unparalleled opportunities to incorporate dramatic public spaces specifically designed for children and teens, which, when combined with the myriad dining, entertainment and activities aimed at adults, creates the ultimate family vacation, said Bob Dickinson, Carnival president.



Spacious Play Areas, Fun Science/Geography Projects



The focal point of the Carnival Glory`s Camp Carnival program is Under the Rainbow, a 4,200-square-foot play room that is divided into four distinct areas – an arts and crafts center with spin and sand art and candy making machines; a video room with a 16-monitor wall displaying kids` favorite movies and cartoons; a computer lab with educational computer games and the latest PlayStation 2 game consoles; and a children`s library with various youth-oriented books and magazines.



Under the Rainbow will serve as the venue for many Camp Carnival activities, including geography and science projects, part of the line`s EduCruise program offering hands-on science and geography projects designed to enrich kids` knowledge of the cultures and landmarks featured within Carnival Glory`s seven-day Caribbean itineraries.



The colorful playroom will also be the site for the line`s popular babysitting service, which is available from 10 p.m. to 3 a.m. nightly and costs $6 per hour for the first child and $4 for each additional child in the same family.



Fun-Filled Activities



In addition to EduCruise projects, kids of all ages sailing aboard Carnival Glory will enjoy a variety of fun, supervised activities morning-til-night. Sample age-appropriate activities include Play Dough Fun, storytelling and sing-a-longs for younger cruisers and scavenger hunts, late-night movies and pool parties for older kids. Recently added activities include snow-cone making, cake-decorating and pizza-making sessions during which children can make their own culinary creations under the watchful eye of Carnival Glory`s trained youth staff.



Also offered are multi-generational activities such as make-your-own sundae sessions, arts and crafts, family water play, which provide parents, children and grandparents an opportunity to participate in activities together as a family.



Increased Emphasis On Teens



With teenagers comprising a significant portion of Carnival`s passenger base, the line has responded to this unique market by creating Ultraviolets, a combination game room/teen dance club featuring a DJ, state-of-the-art sound and lighting system, including a video wall displaying continuous music videos, a dance floor and mocktail lounge where teens can relax, socialize and enjoy sodas and other non-alcoholic specialty drinks.



The 1,800-square-foot room will also house a library with teen-oriented books and magazines, video game units and computers loaded with popular gaming software.



And with Carnival`s new teen shore excursions, teens have an opportunity to partake in a variety of fun, exciting landside activities – everything from sailing and mountain biking to cave tubing and horseback riding – with kids their own age sailing on that voyage.



Other `Family Friendly` Features, Special Dining Options



Carnival Glory will also feature four swimming pools, including a children`s wading pool on Sun Deck 12, along with a 214-foot-long twisting, turning water slide. Kids can also rent the latest GameBoy Advance hand-held video game units.



The line`s popular fleetwide stroller rental program offering single and double strollers for rent by the day or the week will be available on Carnival Glory, as well. Dining is considered a highlight of any Fun Ship vacation and Carnival Glory will offer a variety of kid-friendly culinary choices, everything from special menus in the main Golden and Platinum dining rooms to a two-level casual eatery, the Red Sail Restaurant, serving hamburgers and hot dogs, and 24-hour pizza, ice cream and frozen yogurt. Kids can also enjoy dinner with the youth counselors each night in the poolside restaurant.



A special children`s turn-down service offering freshly baked chocolate chip cookies on the first and last night of the voyage is also available.



Carnival Glory, like other Fun Ships, will also offer the Fountain Fun Card, which provides unlimited soft drinks throughout the duration of the cruise for a flat, one-time fee.



Exciting Seven-day Eastern and Western Caribbean Itineraries



Beginning July 19, 2003, Carnival Glory will operate year-round seven-day sailings from Port Canaveral encompassing alternating eastern and western Caribbean voyages departing every Saturday.



Eastern Caribbean cruises call at Nassau, St. Thomas/St. John, and St. Maarten, while western Caribbean voyages include Key West, Fla.; Belize City, Belize; and Cozumel and Progreso/Merida, Mexico. Prior to the start-up seven-day service, Carnival Glory will operate a special five-day Mexico cruise to Costa Maya and Cozumel July 14-19.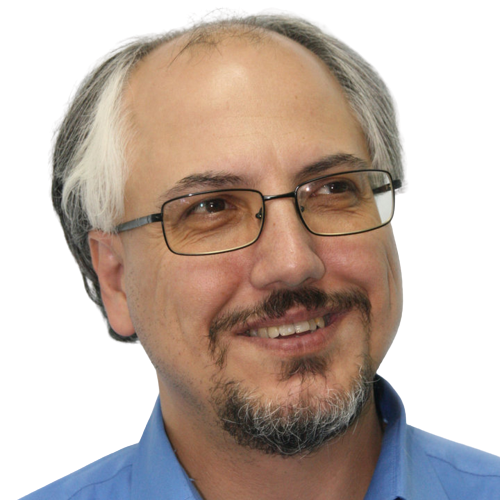 Theodore is the Co-Founder and Managing Editor of TravelDailyNews Media Network; his responsibilities include business development and planning for TravelDailyNews long-term opportunities.