Company also becomes first manufacturer to offer high-capacity Ka-Band connectivity for medium cabin business jets through enhancements to the Legacy 450 and Legacy 500.
GENEVA – Embraer announced the signing of a purchase agreement for a pre-owned Legacy 500. The agreement was announced on the opening day of the 18th European Business Aviation Convention and Exhibition (EBACE) in Geneva, Switzerland. The business jet will be operated by Centreline, a UK-based full-service private jet company, which already operates two Legacy 500s. Delivery of this additional order is scheduled for August 2018.
"We are delighted and eager to support the growth of Centreline with the revolutionary Legacy 500," said Michael Amalfitano, President & CEO of Embraer Executive Jets. "Beautifully designed and brilliantly engineered, the Legacy 500 delivers true value to operators and an unparalleled customer experience to its passengers."
"We are very proud of our heritage in finding the perfect aircraft that meets our customers' unique requirements and aligns to our brand values," said Tanya Raynes, CEO of Centreline. "The Legacy 500 makes it easy to deliver an exceptional experience to our customers and its popularity sustains a good revenue stream for our aircraft owners."
Centreline's Legacy 500 has a premium cabin layout, with a berthing divan and six club seats that can become three lie-flat beds during flight, offering complete rest and relaxation, complemented by a full service galley, private rear lavatory with vanity and wardrobe, and the most generous baggage compartment in the jet's class.
"I am thrilled to grow our fleet with another Legacy 500, whose interior design and very quiet cabin wows our customers," said Captain James Pyne, Flight Operations Manager of Centreline. "We always receive positive feedback from customers and the aircraft's astounding runway performance gets our passengers conveniently closer to each of their destinations."
With 15 aircraft in operation throughout Europe, Africa and The Middle East, and more than 60 aircraft worldwide, the Legacy 500 is a medium cabin jet that has set new standards in passenger experience, offering the smoothest flights possible will full fly-by-wire technology.
Embraer Sells 4 More Legacy 650E Business Jets to Air Hamburg
Embraer also announced a new purchase agreement with Air Hamburg for four more Legacy 650E business jets. The agreement was announced on the opening day of the 18th European Business Aviation Convention and Exhibition (EBACE) in Geneva, Switzerland. With this additional order, the Germany-based business charter operator, which serves European, Russian and Middle East destinations, will expand its Embraer flagship fleet to 17 aircraft (15 Legacy 600/650 and two Phenom 300). Air Hamburg is the world's largest operator of the Legacy 600/650 aircraft models. The delivery of these aircraft is expected to begin in the second quarter of 2018 and continue at a rate of one per quarter through the first quarter of 2019. The contract has a value of USD 103.6 million, based on current list prices, and will be included in the Company's 2018 secondquarter backlog.
"As the global launch customer of the Legacy 650E, Air Hamburg has proven the success of the aircraft in delivering a superior customer experience," said Michael Amalfitano. "We are proud to support the continued growth of Air Hamburg's flagship fleet, which reaffirms the value of our partnership and of the Legacy 650E."
"Our partnership with Embraer dates back to 2013 with our first Legacy 600. With this additional order, we are eager to grow our Embraer fleet by 30% to meet market demand for these popular aircraft," says Simon Ebert, Owner of Air Hamburg. "The premium comfort of the Legacy 650E's three cabin zones and the convenience of all the amenities, the reliability, performance and generous baggage allowance help drive the satisfaction of our customers."
With more than 70 aircraft in operation in Europe and over 260 aircraft worldwide, the Legacy 600/650/650E is based on a proven platform with over 25 million hours flown. The Legacy 650E is the first and only aircraft to offer a 10-year or 10,000-flight hour warranty for systems and components (OEM and supplier), matching the warranty period to that of the airframe. The Legacy 650E offers three distinct cabin zones, with the largest cabin, galley, lavatory, and baggage compartment in its class.
Finally, Embraer announced the selection of Viasat Ka-band technology to power the medium cabin Legacy 450 and Legacy 500 business jets' high-capacity high-speed data connectivity. With this announcement, Embraer becomes the first business aircraft manufacturer to offer line-fit high-capacity high-speed Ka-Band connectivity for medium cabin business jets. The Viasat solution will become available in the second quarter of 2019 for new Legacy 450 and Legacy 500 customers as well as for current customers of these models through a retrofit solution.
"In-flight connectivity is a key aspect of the user experience in business aviation and we are excited to lead the industry with this solution," said Luciano Froes, Senior Vice President Marketing, Embraer Executive Jets. "By incorporating innovative technologies, higher performance standards, and premium comfort for a superior flight experience, we are delivering true value to our customers."
Initial Viasat connectivity service speeds are expected to be 16 Mbps, with the potential to increase as Viasat expands its network capacity with additional satellite services. In addition to data connectivity, live TV streaming is expected to be provided for in-flight entertainment.
This Ka-band solution for the Legacy 450 and Legacy 500 complements the already operational Gogo AVANCE L5 air-to-ground connectivity system, which has since been installed in both aircraft, allowing Embraer customers to benefit from higher Internet speeds through access to 4G networks. The AVANCE L5 system delivers data rates of up to 9.8 Mbps for downlink, covering the Continental U.S. and portions of Alaska and Canada.
Last year, Embraer also announced the selection of Honeywell to provide Ka-band data connectivity for the Lineage 1000E. Honeywell has since received certification from the Federal Aviation Administration (FAA), European Aviation Safety Agency (EASA), and Brazil's National Civil Aviation Agency (ANAC) for the installation of its JetWaveTM satellite communications hardware onboard the Lineage 1000E. Certification allows Embraer to significantly enhance the in-flight connectivity available to its operators, as well as to their passengers, pilots and crew.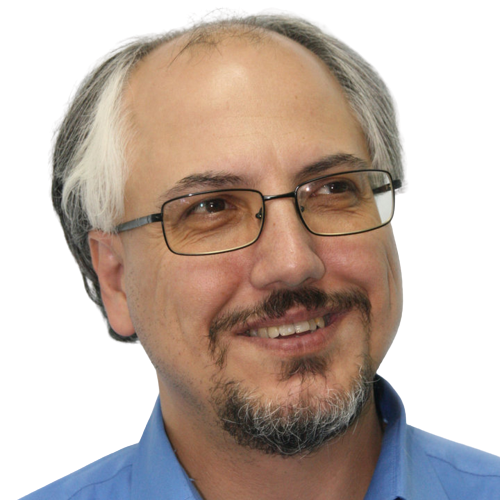 Theodore is the Co-Founder and Managing Editor of TravelDailyNews Media Network; his responsibilities include business development and planning for TravelDailyNews long-term opportunities.