The latest edition of Etihad ecoFlights boasts a range of sustainable suppliers, with a focus for locally produced, UAE sourced products, reduced single use plastic items as well as overall weight reduction on board.
Etihad Airways once again takes to the skies with its first Greenliner eco trial flight (ecoflight) for 2021, testing eco-friendly initiatives in support of sustainable aviation. With the objective to be the "Safest, Greenest flight"; this ecoflight will demonstrate Covid-19 health and safety measures (Wellness) alongside environmental conservation priorities (Sustainability). Operated on the signature Etihad Greenliner, the aircraft is completely carbon neutral for the entirety of 2021 (a sum of approximately 80,000 tonnes of CO2 (equivalent to approximately 100,000 trees), in the first carbon offset programme in the region, with the next phase to include offering guest carbon offset options for their journey. On the back of a testing year for the industry, Etihad successfully took part in the 2020 Boeing ecoDemonstrator Program, and this latest ecoFlight aims to further prove the airline's commitment to sustainable aviation amid a challenging operational environment, ensuring the highest standard of Covid-19 safety and wellness protocols.
The latest edition of Etihad ecoFlights boasts a range of sustainable suppliers, with a focus for locally produced, UAE sourced products, reduced single use plastic items as well as overall weight reduction on board. In addition to this, increased operational efficiencies such as potable water loading, use of electric tractors, and flight path optimisation in collaboration with ANSP's has supported even more efficient flying.
Etihad considers consistent trial and development a key pillar in our sustainability strategy, and ecoFlights offer members of the aviation ecosystem the ability to highlight the barriers in the way of achieving this, including international waste regulations preventing proper recycling and waste management, air traffic management for more efficient flight routes, access to sustainable aviation fuels and their subsequent cost impacts, and more.
As always, under the Etihad Greenliner Program global strategic partnership with Boeing, the fleet focus for B787 Dreamliner remains a key pillar of the project, focusing on the fuel-efficient aircraft. It is a platform from which we offer any member of the industry to trial, demonstrate and showcase their technologies, products or services in the name of sustainable aviation.
Green Ambassadors: This Etihad ecoFlight is crewed by a dedicated group of Green Ambassadors; cabin crew who have volunteered to take part in the Sustainability program within Etihad. These crew use their experience on board to offer in depth feedback to the service delivery teams within Etihad, sharing passenger queries and taking part in workshops to further enhance their understanding of sustainability in aviation.
Sustainable Products: This ecoFlight showcases an extensive and exciting range of sustainable products, aimed at reducing single use plastic and weight and promoting proper waste management.
Al Ain Water: Proudly the first airline in the region to showcase our local water partner, Al Ain Water's sustainable, 100% plant-based water bottles (including the cap). This product is biodegradable and compostable within 80 days, and contains no petroleum. The revolutionary innovation is set to improve the environmental footprint from a CO2 perspective. It uses plant sources and converts them into a durable 100% plant-based resin, which is then used to create the Al Ain Plant Bottle.
This solution is highly favourable to the aviation industry, as it ensures the lightweight benefits traditional plastic PET provides, as well as avoiding petroleum based plastics from polluting the environment.
Sola Cutlery: Unlike restaurants and other hospitality venues on ground, airlines are limited in resources to provide eco-friendly dining wares that both ensure a high level of quality and are environmentally friendly (both non-single use plastic and lightweight). Sola Cutlery has been an ecoFlight favourite since our first ecoFlight to Brisbane in 2019, offering lightweight stainless-steel cutlery, with a potential reduction of more than 900 single use plastic items per flight.
EcoWare Bagasse pots: Providing high quality biodegradable and compostable products made from plants, EcoWare products offer a great on board alternative for dining as compostable materials are some of the only products that can be safely disposed off in airport incineration; as many international waste regulations mandate. While attempting to avoid single use items, it is often difficult to find items that are similarly lightweight and non-energy intensive in the cleaning process, and trialing EcoWare solutions on board gives great insight into the limitations of international air travel and waste management.
The Concept: committed to seeking innovative solutions, Etihad has taken on board sustainable inflight meal trays from Abu Dhabi based startup, The Concept. Each meal tray is made from 20 recycled PET bottles used in our economy class service, allowing an opportunity for closed loop recycling within Etihad's operations. Etihad has signed a partnership agreement with The Concept to co-develop further iterations of the tray which will include the addition of anti-microbial additive proven to be 99% effective against microbes in the tray production, in accordance with our Wellness proposition as well technology to allow collection of real-time information on food consumption patterns to support reduction in food waste.
Yeleen Smile & Bambuu Brush: to ensure we are offering our guests the same level of quality and service they expect from Etihad, this ecoFlight is trialing dental hygiene products from Yeleen Smile and Bambuu Brush. The Yeleen 'Toothpaste in Tablet' form hones in the passenger 'on the go' mentality, as it requires no water and no tooth brush. For those who prefer a more traditional dental routine, Bambuu Brush toothbrushes allow our guests to deviate from plastic alternatives. They fund charity projects in Ghana to utilize and combat plastic waste.
Packing and loading: Deviating from use of single use packing for blankets, headsets, and various service items, this ecoFlight makes use of linen products that can be washed and reused multiple times, while maintaining the safety and hygiene for our guests. The benefit of removing almost 400 single use items from our on board service.
Locally sourced dining experience: Seeking both sustainable and locally produced meal ingredients ensures both benefits to the environment and the UAE agriculture sector. Ensuring no palm oil is used on board, menu options include fresh vegetables and greens from sustainable vertical farms (company names TBC?). (More information needed – menu not yet finalized).
Ditto: Ditto is a cross-platform database that enterprises can embed in their mobile, web, IoT, and server applications which can sync data in real-time with or without an internet connection. Etihad will be using Ditto's patented technology to trial crew productivity apps that allow them to communicate with each other in real-time in a socially distanced manner and also digitally record guests' meal orders in Business Class, replacing the current paper-based ordering method.
The meal order data captured through the app will help reduce wastage onboard by giving culinary teams much needed insights towards food consumption patterns and preferences to support data driven decision making about food quantity and types loaded onboard Etihad's flights.
The Ditto team is in final stages of developing a guest app with Etihad to allow the guests to order their meals directly using their mobile devices. If successful, sustainability driven benefits in future can mean removal of printed menus and the potential to preorder meals before boarding, reducing food waste.
Butterfly Cup: packaged without single use plastic, Butterfly Cups are a staple on Etihad ecoFlights, made from food grade paper, they are 100% recyclable and 80% compostable, while reducing plastic by being innovatively designed to remove the need for an additional lid.
Operational efficiencies:
Potable Water Optimisation: Potable water curtailment can play vital role in Etihad's annual fuel burn and CO2 emission reduction. Traditionally, the potable water quantity has been assessed according to the sector length and aircraft type requirements. A number of quantitative case studies have been performed to estimate realistic water consumption by analyzing actual water consumption data transmitted by the aircraft. Historical data suggests the current calculation methodology is overly conservative. These results raise the possibility to develop a more efficient method to calculate potable water uplift.
Flight path optimisation: In Collaboration with numerous Air Navigation Authorities, the flight path was optimised with:
Seamless Taxi out in Abu Dhabi
Continuous Climb to ensure the most fuel-efficient climb profile is followed.
During the cruise phase the flightpath will encompass shorter track distances provided by the relevant Air Navigation Authority.
Continuous Descent to touchdown to ensure the most efficient descent trajectory is accommodated.
Single Engine taxi in from the arrival runway to the specified parking stand.
Optimised Climb and Continuous Descent: As part of flight path optimisation, optimised climb and continuous descent ensure reduced Co2 emissions When compared to a standard Boeing 787 flight on that route, the ecoFlight reduced journey time by 40 minutes and reduced CO2 emissions by three tonnes.
Single Engine Taxi: Etihad tested and implemented single-engine taxi-in on our Boeing 787 with the aircraft's auxiliary power unit turned off for as long as practical, resulting in reduced fuel usage, noise and emissions. Etihad is using aircraft-generated statistical data to assess requirements at individual airports and customise fuel volumes to meet actual needs. This reduces carriage of unnecessary taxi fuel and leads to reduced aircraft weights, lowering fuel consumption and emissions.
Electric Tractors: Electric tractors to help ferry freight and luggage between the terminal and the aircraft in Abu Dhabi. Electric Tractors service 37% of Etihad and other airline flights at Abu Dhabi airport, with a 309.5 tonne CO2 annual benefit in emissions.
Probabilistic Flight Planning: The use of new flight planning capabilities to optimize routing and fuel efficiency. The minimum-fuel route depends heavily on winds. By evaluating possible routes, taking uncertainty in the weather forecast into account, new flight planning technology gives the best chance that the route chosen will use less fuel, regardless of the actual winds. This technology has the potential to reduce Etihad's fleet-wide annual CO2 emissions by approximately 2 million kgs. (4.4 million lbs.).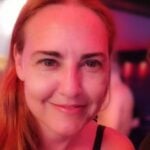 Tatiana is the news coordinator for TravelDailyNews Media Network (traveldailynews.gr, traveldailynews.com and traveldailynews.asia). Her role includes monitoring the hundreds of news sources of TravelDailyNews Media Network and skimming the most important according to our strategy.
She holds a Bachelor's degree in Communication & Mass Media from Panteion University of Political & Social Studies of Athens and she has been editor and editor-in-chief in various economic magazines and newspapers.