An international online competition to win a road trip across South East Asia.
Europcar is launching an innovative competition on social media this Summer, in partnership with Spotify. Tapping into the themes of travel and adventure #MyEuropcarRoadTrip is calling on leisure and business travellers to post their personal road trips in their 'car' on Facebook and Instagram. Open in all European countries where Europcar operates a subsidiary (including Belgium, France, Germany, Italy, Portugal, Spain and the U.K.), the video or photograph that receives the most votes from visitors to the social media platforms will win a road trip of a lifetime – through South East Asia, spanning Singapore, Malaysia and Australia, for themselves and a partner.
 
"This international initiative enables the Europcar group to accelerate the digitalization of its brand and make the company image more dynamic. With #MyEuropcarRoadTrip, we want to create brand preference within our community and deliver a differentiated experience to both current and future customers," said Cyrille Giraudat, Chief Marketing & Clients Officer of Europcar Group.
 
The first competition of its kind in the car rental market, #MyEuropcarRoadTrip is being launched on Europcar's social networks, bringing into play the creativity of Facebook and Instagram communities. Competition entrants have until 21st August 2015 to take a photo or short video of a key moment during a recent road trip, when safe to do so, and then post it with the hashtag #MyEuropcarRoadTrip on either Facebook or Instagram. Entrants are also encouraged to campaign for themselves by collecting votes for their videos or photo through their own social media platforms.
 
Spotify, the competition partner, has compiled an ideal road tripper playlist, including the best adventure and travel themed songs as well as some classic movie soundtracks. The playlist will provide participants with the music tracks to accompany their creative efforts or can simply be used as a soundtrack for their travels anywhere in Europe.
 
The #MyEuropcarRoadTrip competition is based on a voting system. The person whose video or photo generates the most votes will win the unforgettable trip of a lifetime. There are also 75 runners-up prizes of a Ricoh Theta 360° camera (for the next 75 entrants with the most votes) and the first 500 entries to the competition will receive a Fotomate code enabling them to receive printed copies of their five favourite photos.
 
Throughout the Summer, a web campaign directed at YouTubers, Instagrammers and bloggers will encourage members of the Europcar community to share their favourite tourist experiences.
 
Europcar launches electric vehicles in Birmingham
Europcar continues its commitment to moving its fleet to 5% electric vehicles by 2020, with the launch of a new electric vehicle service in Birmingham City. The 100% electrically powered Nissan LEAF cars will be used for delivery and collection of hire cars in Birmingham and will be available to hire at Europcar branches across Birmingham, allowing customers to experience the greenest motoring technology.
 
Councillor Sir Albert Bore Leader of Birmingham City Council and Councillor Lisa Trickett, Cabinet Member for Sustainability supported the launch at Europcar's Bristol Street station earlier today.
 
Ken McCall, Managing Director, Europcar UK Group, comments: "Europcar is leading the way in sustainable transport with a commitment to a 5% electric vehicle fleet by 2020. From today we will be promoting a new fleet of electric rental vehicles to the people of Birmingham and introducing our ground-breaking electric vehicle delivery and collection service. Europcar customers in Birmingham will now have the ability to reduce their environmental footprint and opt for a greener solution for urban journeys by renting an electric vehicle."
 
"Europcar very much welcomes the support given to our new service by Councillor Sir Albert Bore and Councillor Lisa Trickett. We believe this initiative will contribute to Birmingham City Council's ambitious environmental goals. Europcar also supports Birmingham City Council's Mobility Action Plan White Paper which promotes electric vehicles as a sustainable transport solution for the City, utilising the extensive charging infrastructure already put in place by the Council."
 
Councillor Sir Albert Bore, Leader of Birmingham City Council stated: "Birmingham City Council recognises Europcar's leadership role in promoting sustainable mobility solutions. I welcome Europcar's decision to offer electric vehicles for rental to the people of Birmingham which will assist in meeting the Council's target of a 60% reduction in carbon emissions by 2027."
 
"The Mobility Action Plan White Paper calls for partnership with the private sector to meet our emissions target and the innovative use of electric vehicles by Europcar for delivery and collection highlights the way businesses can examine their use of vehicles to identify green solutions. I am impressed with the number of local Birmingham businesses who will be taking advantage of Europcar's new electric vehicle rental service, in order to play their part in improving the City's air quality and reducing emissions."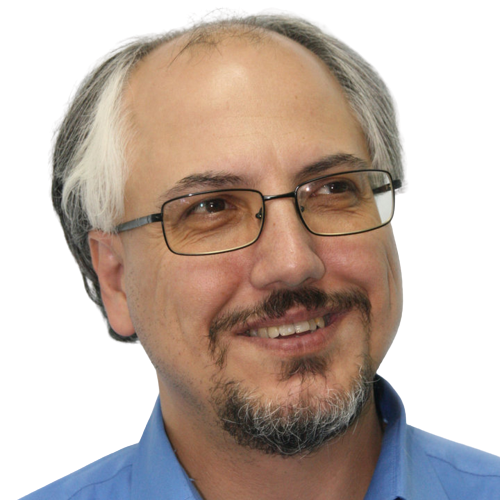 Theodore is the Co-Founder and Managing Editor of TravelDailyNews Media Network; his responsibilities include business development and planning for TravelDailyNews long-term opportunities.