Jean-Cyril Spinetta, Chairman and CEO of Air France, and Leo van Wijk, President and CEO of KLM, have expressed their great satisfaction following the success of the recommended public offer of exchange for KLM ordinary shares….
Jean-Cyril Spinetta, Chairman and CEO of Air France, and Leo van Wijk, President and CEO of KLM, have expressed their great satisfaction following the success of the recommended public offer of exchange for KLM ordinary shares.



At a press conference held at Paris-Charles de Gaulle airport, the two chairmen announced: "The merger of our two airlines is now a done deal. Today is an important date for the world airline industry and marks an essential step forward in the process of sector consolidation in Europe. The new entity, which will be the world's largest airline group by turnover (19.2 billion euros) and a world leader in its three core businesses: Passengers, Cargo and Maintenance, has the potential to develop powerful synergies. The complementary nature of the two airlines, which will each retain their brands and unique values, will ensure that the new group is more attractive for passengers, as they will gain access to an enhanced offering, and will create substantial shareholder value."



The synergies already identified are scheduled to gain momentum and have a positive impact on the Group's consolidated operating profit of some 400 to 500 million euros as of the fifth year. The synergies are to be achieved through optimized networks, improved deployment of passenger and cargo activity, and an expanded maintenance offering together with cost savings in supplies, sales distribution and Information Technology.



Customers will start feeling the benefit of these synergies very rapidly. Jean-Cyril Spinetta and Leo van Wijk announced that, as of 1 June this year, Air France and KLM passengers will be able to benefit from coordinated schedules throughout their entire short-, medium- and long-haul networks. Flight schedules between Paris and Amsterdam will be regular and frequent to increase the possibilities of connecting flights to the entire world via the hubs at Paris-Charles de Gaulle 2 or Schiphol. KLM flights will be transferred from Terminal 1 to Terminal 2F at Paris-Charles de Gaulle to join the Air France flights. In Amsterdam, both airlines' flights will also leave from the same boarding area. Air France and KLM are to step up services between Amsterdam and French regional airports and between Paris and Dutch regional airports with the launch of three new services: Amsterdam-Bordeaux, Amsterdam-Marseille and CDG-Rotterdam. Air France and KLM are also seeking to maximize the complementary nature of their medium-haul networks.



Air France has a strong presence in southern Europe, while KLM has developed an extensive network in northern Europe. The long-haul routes on which Air France and KLM do not have a daily flight or do not have a non-stop point-to-point flight are to be rationalized and improved.



The two airlines' world networks can be combined, forming a vast network organized around the two major hubs of Amsterdam-Schiphol and Paris-CDG. This initiative will be very attractive for passengers who need to travel via a hub to reach their final destination. When they organize their trip to a distant destination served by Air France and KLM, they can benefit from two different schedules on the same day, on both the outgoing and return legs, and will be able to combine a trip via Amsterdam with one via Paris.



The Air France-KLM Group will therefore be bringing to bear the tremendous power of its enhanced combined offering for the benefit of its most demanding passengers. These customers will be able to organize their trips to suit their schedules, at the most attractive available fares, based on the addition of two half round-trip tickets.



Members of the Frequence Plus/Air France and Flying Dutchman/KLM frequent flyer programmes will be able to earn Miles and claim rewards on all the two airlines' routes as of 1 June 2004.



And once KLM, Northwest and Continental join SkyTeam, scheduled for mid-September 2004, customer benefits will be even further increased.



By pooling their strengths in the cargo sector, Air France and KLM will become the biggest non-integrator operator, with a combined turnover of 2.5 billion euros.



In the field of aircraft maintenance, the merger is to give rise to one of the world's leading suppliers of maintenance services, with a combined turnover of 2.6 billion euros, 900 million euros of which are generated by third-party customers.



Jean-Cyril Spinetta and Leo van Wijk concluded: "Air France and KLM have decided to join their forces and destinies to build a new entity on a par with the great European Single Market. Today we share a single ambition, which is to be one of the few airlines that are powerful enough to play a leading role in the future of the global alliances that will structure the airline industry. In other words, to be big enough to be a key player on the world stage, in order to improve our profitability, offer the best service possible to our customers and protect our jobs over the long-term. The people at Air France and KLM who are going to build the new Group can embark on this new venture with pride in their hearts."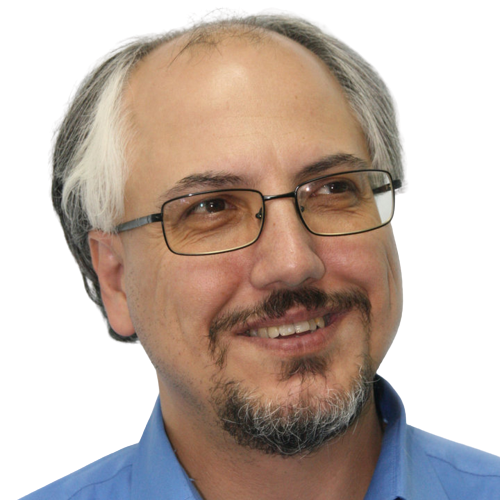 Theodore is the Co-Founder and Managing Editor of TravelDailyNews Media Network; his responsibilities include business development and planning for TravelDailyNews long-term opportunities.