A five-month test-flight of Athens` new 658 billion drachma ($1.7 billion) airport is in full swing – and it is the capital`s citizens who are in the cockpit…
A five-month test-flight of Athens` new 658 billion drachma ($1.7 billion) airport is in full swing – and it is the capital`s citizens who are in the cockpit.



Ahead of its planned March 1, 2001 opening, an intensive trial period began on October 3 with virtual passengers – that is, hand-chosen individuals who are invited to Live the experience, help improve the process by sampling the services of the facility at Spata<.>, east of Athens, for a day.



A research company has been hired to put together groups of people, with a certain demographic profile and half of whom must possess a good knowledge of English, who are then asked to spend seven hours at the Athens International Airport Eleftherios Venizelos. The more than 3,500 men and women, aged 20 to 60, are each given a gift voucher worth 90,000 drachmas for playing the role of travelling guinea pig.



As Panos Alevras, head of the trial known as Evaluation and Monitoring of Operational Readiness plus Airport Transfer (EMORAT) explained, the procedure is a meticulous one and the aim is to uncover any possible problems before the airport -which was handed over in early October, five months ahead of schedule- begins actual operation.



This is the first time such a long trial period is being carried out at a new airport, he said.

The reason is so that we avoid problems which have been experienced by other airports like those of Hong Kong and Kuala Lumpur.

We adapted the trial procedure to the Greek reality and are learning as we go.

Of course, we have found shortcomings. For example, certain procedures may not have been followed. We hope to make mistakes so that we can learn from them.



EMORAT is divided into three phases: the first is continual evaluation and assessment of operational readiness that involves all parties; the second is planning, coordination and execution of operational trials; and the third is planning, coordination and execution of the physical migration from the existing

airport in Hellenikon, southern Athens, to Spata.



Seven thematic areas are covered: passenger service; baggage handling; ground control; ground handling; cargo and mail services; catering; and aircraft maintenance.



Each Tuesday and Thursday, virtual passengers pass through one of the 163 check-in counters as well as customs and passport control areas while their baggage is forwarded through the airport`s advanced 100 percent screening system, one of only a handful throughout the world. Once checked in, the luggage is initially examined by an X-ray machine and if nothing suspicious is detected, it is sent to the aircraft hold. In the case that the X-ray picks up something unusual, an inspector will likely open the bag and check it. If it then fails this test, the baggage is passed through one of two scanners which utilise computer tomography technology and then another inspector may check it.



A small group of virtual passengers had no choice but to sit on a flight of stairs in one trial run last week, as no seats have been installed in the main terminal yet. However, Alevras said the overall response of participants has been positive. They realise this facility has nothing to do with the airport at Hellenikon, that it is a totally new environment here, he noted.



Public Works Minister Costas Laliotis, also present at yesterday`s test run, commented: I believe our country has acquired -and this will be proven in practice- a complete, safe, modern, functional airport, one which is well developed and will be profitable.



Although a number of test flights were carried out in June under the supervision of the Hellenic Civil Aviation Authority, aircraft are not part of the present trial. Instead, VHF-equipped vehicles driven by actual pilots are simulating take-offs and landings on the two independent, parallel 4km-long runways to test ground and air traffic control services.



The month of November will see more advanced trial scenarios, with obstacles such as delayed flight arrivals, flight cancellations and misdirected baggage thrown in to challenge staff. In December, emergency procedures and fallback plans will be test-driven and involve scenarios such as the evacuation of the main terminal due to fire.



So detailed is the EMORAT procedure that its operators consider it a possible model that can be adopted by other new airports. So much knowledge is being gathered. Other airports could definitely gain from our experience, Alevras pointed out.



As for reported delays in the construction of a technical support facility to be run by state-run Olympic Airways, Alevras said, although it did not fall within his responsibility, he believed it was progressing but that`s not to say it will be ready on time. Olympic will probably be able to provide line maintenance for aircraft but not heavy maintenance [from March], he said.



In reply to a reporter`s query on the construction of the six-lane Elefsina-Spata motorway (Attiki Odos), Laliotis insisted that the link from the airport to Pallini and through to Geraka would be complete by February, while improvements will have been made to the existing road network in that time period. He said that these two factors combined would result in an improved traffic flow compared to the situation with the current airport.



Transport Minister Christos Verelis confirmed that an international tender for the construction of an urban railway linking the airport with the city centre will be called within the first three months of 2001.



The delicate subject of airport fees, which international carriers fear will be among the highest in Europe, is expected to be finalised within the next few days.



Eleftherios Venizelos will be able to initially cater to 16 million passengers a year and up to 50 million in its final stage.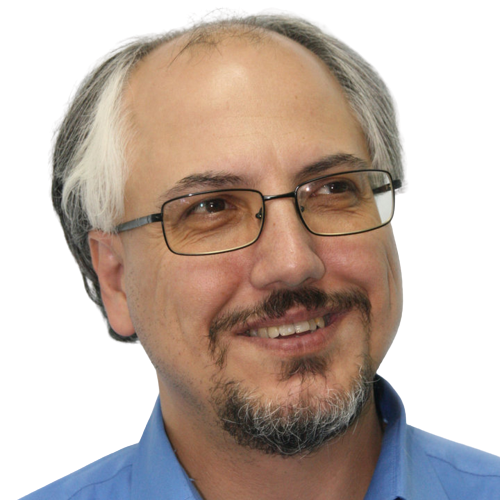 Theodore is the Co-Founder and Managing Editor of TravelDailyNews Media Network; his responsibilities include business development and planning for TravelDailyNews long-term opportunities.