Boeing unveiled elements of an integrated, e-enabled aviation strategy at the Paris International Air Show…
Boeing unveiled elements of an integrated, e-enabled aviation strategy at the Paris International Air Show. The Boeing e-Enabled Advantage offers significant value in its potential to lower airline costs, improve dispatch reliability, reduce passenger-stranding delays and cancellations, improve passenger services, enhance aviation security and provide real-time situational awareness for both flight crews and airline operations centers.



The most significant and exciting advances in commercial aviation today and in the future are coming from the strategic application of integrated information management, said Mike Cave, senior vice president of Commercial Aviation Services. Boeing`s global breadth and leadership in commercial airplanes, aviation services, and space and communications make it uniquely suited to create an e-enabled system that offers tremendous value to our customers and to their customers.



The e-enabling architecture of the system has four underlying components: The Connexion by Boeing broadband data and Internet services system; a central onboard network integration cabinet being developed jointly by Boeing and Rockwell Collins; the Jeppesen Electronic Flight Bag (EFB); and advanced ground-based software applications.



The core network cabinet will be the `brain on the plane`, managing and routing enormous quantities of data input and output within the airplane and between the airplane and the outside world, said Connexion by Boeing President Scott Carson, while the Electronic Flight Bag will serve as the focal point for the e-enabled flight deck.



The integration of the three elements enables the system to host a wide array of applications leveraging the breadth and expertise of The Boeing Company, including Boeing Commercial Airplanes; Phantom Works; Integrated Defense Systems; subsidiaries including Jeppesen, SBS International and Preston Aviation Solutions; and MyBoeingFleet, Boeing`s customer Internet portal.



Some e-enabling applications and capabilities are available today, including the Electronic Flight Bag and Connexion by Boeing. Jeppesen will be a leading developer of applications that will reside in the core network cabinet. In addition, Jeppesen is creating a developer`s toolkit, which will allow airlines and third parties to create applications that can reside in the core network cabinet.



Among the applications to be available in the near term are fuel tracking, cashless cabin, maintenance item tracking and airline operations center data offload. Applications that could comprise a second generation include cabin inventory; crew scheduling/rerouting; connecting gate/reroute guidance; electronic software delivery; enhanced cabin resource management; real-time weather display; and video surveillance.



Available today, the Jeppesen EFB offers a user-friendly digital interface containing all documentation and forms carried by the pilots – aeronautical charts, manuals for fault reporting and operations, minimum equipment lists and logbooks. The EFB can provide real-time weather and NOTAMs information, and improved situational awareness through its Taxi Positional Awareness application. It also includes an on-board performance calculator and electronic checklists. In addition, EFB provides a display that can be used to host cabin-to-flight deck video feeds.



All applications will be available in suites. Customers can pick and choose which applications will best suit their specific business needs.



Boeing is developing technology to integrate the airplane with the airline operations center, alerting pilots and operations personnel simultaneously to potential flight problems, or alerting maintenance and operations personnel to parts or service issues so that operations planners can mitigate or avoid delays.



Our customers operate in a challenging environment, and perceive tremendous value in a system that reduces complexity, communicates real-time information, improves operational efficiency and enhances the travel experience for the passenger, said Cave. The e-Enabled Advantage is the ability to use advanced information networks to improve passenger service, operational efficiency, and airplane performance; enhance revenue and reduce costs.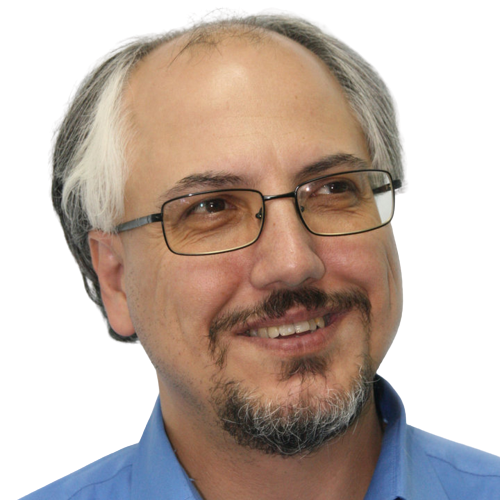 Theodore is the Co-Founder and Managing Editor of TravelDailyNews Media Network; his responsibilities include business development and planning for TravelDailyNews long-term opportunities.