REPORT – BRUSSELS: The marriage between SN Brussels Airlines and Virgin Express has resulted in the birth of Brussels Airlines, a new generation of airline. The new product line-up of Brussels Airlines meets…
REPORT – BRUSSELS: The marriage between SN Brussels Airlines and Virgin Express has resulted in the birth of Brussels Airlines, a new generation of airline. The new product line-up of Brussels Airlines meets  the real needs of a new generation of both business and low-cost travellers : flexibility, service and timesaving for the former, and the lowest fare guarantee for the latter. The new products are on sale from tomorrow and the first Brussels Airlines flight will take to the skies on the 25 March 2007.
Brussels Airlines: a new style
The new name is a perfect description of Brussels Airlines' activities, because, from its home base at Brussels Airport, the airline connects the capital of Europe with over 50 European destinations as well as several intercontinental networks.
The logo, a «b» in a contemporary design style, symbolises both Brussels and Belgium.
In graphic terms, the «b» is made up of a series of ellipses that represent the extended network of the airline, as well as the ground lights on an airport runway.
The blue is a reminder of the values that are carried forward from SN Brussels Airlines while the red recalls the «low cost» colours of Virgin Express. In the airline sector, blue is generally reassuring and reliable while red is youthful and dynamic. The new name will be presented to the public in Belgium with a TV spot, and across Europe with a campaign that will start January 2007. Until 24 March 2007 flights will be operated under the brand names SN Brussels Airlines and Virgin Express, and on the 25 March the first Brussels Airlines flight will take to the skies.
Two products created from the views of more than 5,000 passengers
Brussels Airlines is born from the marriage between SN Brussels Airlines and Virgin Express, and the new generation airline has inherited all its parents' best points. Values such as punctuality, reliability, excellent service, a multi-lingual personnel, low cost fares,premium airports and top quality are the order of the day every day at Brussels Airlines.
Brussels Airlines believes totally in listening to the real needs of its customers. And it is as a result of a market study carried out amongst over 5,000 passengers that the airline really became aware that customers' needs had changed considerably over the last months and years.
Neil Burrows, the outgoing CEO, explains «Today, even business travellers are much more price-conscious. The attractiveness of the traditional, expensive Business Class is greatly diminished on short-haul flights. For at least half of those flying for professional reasons, price has become a determining factor of choice. This phenomenon has influenced the travel purchasing policies in a large number of organisations. However, people who fly for business now need flexibility and service more than ever… and they want to lose as little time as possible at the airport.»
Not only have the needs of business travellers changed, but the expectations of leisure travellers are also different today.
Burrows adds: "There is a growing number of passengers looking for the lowest fare. The success of low-cost airlines is tangible proof of this. Brussels Airlines listened to what all its passengers want (both business and low cost) and has created two products that exactly meets their needs".
Two products in line with market needs: timesaving and service or low cost
Brussels Airlines has responded to the evolution in passenger behaviour and needs, and has launched two new products specifically created to meet those needs.
Thus Brussels Airlines offers its customers the choice between products that are right in line with market evolution and has developed a new generation of economy class. This new generation will supersede the traditional economy/business duo.
Philippe Vander Putten, the incoming CEO said: "We're offering two new products. On the one hand, we have b.flex, which responds perfectly to the needs of passengers flying for professional reasons, who want to save as much time as possible and require a high level of service, but don't want it to cost the earth. And on the other hand, we have b.light which guarantees the lowest fares. Until now Virgin Express had a low cost offer to and from some 20 destinations – today Brussels Airlines offers low cost fares to some 50 destinations from Brussels Airport. Which essentially means that we're lowering our prices on an even greater number of routes."
Long- and medium-haul (Helsinki, Tel Aviv and Moscow)
Because our longer-haul (13 African destinations) and medium-haul (Helsinki, Moscow and Tel Aviv) passengers have different requirements, Brussels Airlines will continue to offer Business and Economy Class on these networks.
The Helsinki, Moscow and Tel Aviv routes will see an improvement in comfort, with the middle seat always being kept free in Business Class.
Plus the service on our African routes has been thoroughly upgraded this year with flatbed seats in Business Class and new ergonomic seating in Economy. These improvements have already generated an excellent feedback amongst our customers.
Summer 2007
Europe:
For next summer, Brussels Airlines is offering more than 50 premium European destinations. These include the major European capitals and business destinations, as well as the sunniest of tourism regions. On almost all routes, Brussels Airlines offers more daily connections from Brussels Airport than any competitor. Athens, Barcelona, Bari, Berlin Tempelhof, Berlin Schoenefeld, Bilbao, Birmingham, Budapest, Bologna, Bristol, Brussels, Casablanca, Catania, Faro, Florence, Frankfurt,
Geneva, Goteborg, Hamburg, Helsinki, Copenhagen, Lisbon, London Gatwick, London Heathrow, Lyon, Madrid, Malaga, Manchester, Marseille, Milan Malpensa, Milan Bergamo, Moscow, Munich, Murcia, Naples, Newcastle, Nice, Oslo, Paris CDG, Palma de Mallorca, Palermo, Porto, Prague, Rome, Seville, Saint Petersburg, Stockholm Bromma, Strasbourg, Toulouse, Turin, Valencia, Venice, Warsaw, Vienna.
Africa:
Abidjan, Banjul, Casablanca, Conakry, Dakar, Douala, Entebbe, Freetown, Kigali, Kinshasa, Luanda, Monrovia, Nairobi, Yaounde.
North America:
Toronto, New York, Chicago as well as over 20 connections via New York and Chicago.
Middle East and Gulf Region:
Tel Aviv, Abu Dhabi and Dubai
Asia:
Beijing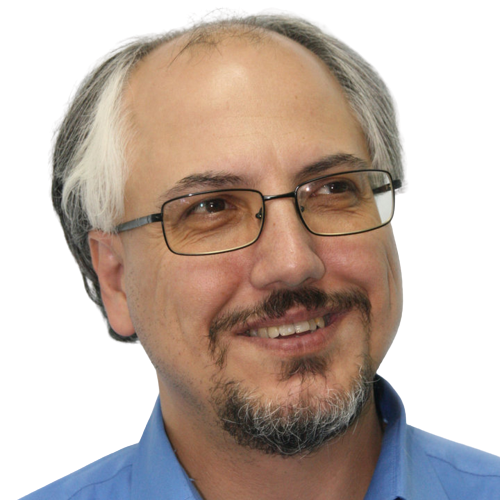 Theodore is the Co-Founder and Managing Editor of TravelDailyNews Media Network; his responsibilities include business development and planning for TravelDailyNews long-term opportunities.