This summer, North American Europhiles worried about getting their pockets picked by the worst-ever Euro exchange rate – not to mention sky-high European hotel bills – are "just adding water" to their…
This summer, North American Europhiles worried about getting their pockets picked by the worst-ever Euro exchange rate – not to mention sky-high European hotel bills – are "just adding water" to their vacations and seeing Europe by sea instead.



U.S. travel to Europe has always been very popular, but confronted with paying above perceived value for every little snack on the streets of Europe, travelers became savvy and started looking elsewhere, as evidenced by the massive expansion of the cruise industry.



Having recognized the challenges faced by North Americans who want to tour Europe, the cruise industry reacted by offering more European cruise departures than ever before, on ships delivering vacation experiences ranging from luxurious intimacy to adventurous excitement, any of which can be purchased in U.S. Dollars for maximum savings with minimum surprises.



"From a cruise perspective, Europe is the new Caribbean," explained Evan Eggers, co-founder and president of SureCruise.com. "More European cruise vacations of every type and personality are available today, with a 43% increase in departures between 2003 and 2007."



"This expansion has allowed the cruise industry to service more port cities than ever before, making the world of cruising more accessible to those who've never experienced it," added Eggers.



"Europe is a cultural hot spot and the pent up demand for Europe is suddenly exploding. Americans are realizing that they can cruise Europe and still receive a great value as onboard entertainment, most meals, and even organized kids activities are included in the U.S. Dollar price. Even experiences on shore can be purchased in American currency," noted Eggers.



Steve Tracas, president and CEO of Vacation.com, a travel services marketing organization with more than 5,100 travel agency members throughout North America agreed. "Culture seekers in the U.S. will continue vacationing in Europe, this is without question, but the current boom in European cruises is truly staggering," said Tracas.



"Even major land packagers like Globus, whose escorted motor coach tours have always been very popular, are recognizing this trend and adding river cruise offerings to diversify their portfolio, along with existing river cruising through companies like Viking River Cruises."



The Mediterranean has received a major share of this tourism boom, from the Greek Isles to the Canary Islands, however, other areas of Europe have also seen a large number of floating hotels drift their way, such as the Baltics and North Cape. "All major destinations in Europe are selling well," stated Tracas.



Princess Cruises has five ships in Europe throughout the remainder of the year and has reported no problems filling space. "Half of Princess' European itineraries are nearly sold out despite the increased number of voyages they are offering in the region," said Eggers, whose agency enjoys a strong relationship with Princess.



Princess Cruises features two ships sailing mostly from London, the Sea Princess, which offers 14-night Mediterranean/Canary Island cruises, and the Grand Princess, boasting 12-night journeys alternating between the United Kingdom and the North Cape. One Grand Princess sailing in particular features an in-depth look at Norway, visiting a total of eight Norwegian cities.



"Rather than conforming to the standard cruise line practice of offering a full season of identical itineraries, Princess has created a number of unique voyages, appealing to the individual interests of each prospective passenger," noted Eggers, who attributes the line's recent success in Europe to this philosophy.



This summer, Star Princess sails Scandinavia and Eastern Europe from Copenhagen, an extremely popular 10-night route for the line. In September, the vessel repositions to the Mediterranean with several 12-night sailings between Venice and Rome. Other 12-night Princess itineraries in the Mediterranean are available on the Royal Princess and Emerald Princess, which both float between departure ports in Barcelona, Venice, Rome and Athens.



"Of all the major cruise lines, Princess Cruises has been most successful in capitalizing on the growing trend of European cruises by reacting almost immediately to market behavior," commented Eggers.



Other cruise lines are also expanding their Europe footprint. Relatively recent European newcomer Carnival is offering 12-night Mediterranean sailings out of Rome on the Carnival Freedom this summer and fall. Ports of call will vary depending on departure date with some itineraries visiting Greece and Turkey and others venturing into Croatia, Spain and the French Riviera. Even Disney Cruise Line is dipping a Mickey Mouse toe into Mediterranean waters this summer.



Celebrity has four vessels based in Europe this summer/fall season, the Galaxy, Millennium, Century and Constellation. The Galaxy is positioned similar to Carnival's Freedom, offering roundtrip sailings out of Rome, but offers options for seven-, 10-, 11-, 12- and 14-night cruises. Celebrity's Millennium sails Barcelona to Venice and the reverse in 12-, 13- and 14-night increments, whereas the Century shifts around from the Mediterranean to Scandinavia and the United Kingdom. Celebrity's Constellation offers 14-night sailings roundtrip from London.



Cunard's Queen Mary 2 and Queen Elizabeth 2 both offer cruises out of London, from two-night mini-voyages to exciting 14-night adventures, with itineraries that vary by departure date. Cunard's newest luxury liner, the Queen Victoria will launch this December, also with London departures.



Holland America is also a major player in European cruising, with four vessels positioned throughout the continent – the Prinsendam, Rotterdam, Veendam and Westerdam. Holland America's Prinsendam is based in Amsterdam for the most part, with 14-night sailings that shift in focus from Scandinavia to the United Kingdom, with occasional departures in Athens, as well as one in Portugal. The Prinsendam offers longer journeys for those looking to experience more of Europe, including 16-, 18- and 30-night cruises out of Amsterdam, as well as a 28-day Athens to Bulgaria voyage in the fall.



Holland America's Rotterdam moves around as well with 12-night Scandinavia-focused cruises departing from various ports including Copenhagen, London and the vessel's namesake city, Rotterdam, in addition to a number of Mediterranean cruises leaving from Athens, London or Venice. The Veendam departs from either Copenhagen or Venice, offering choices between Scandinavian and Mediterranean itineraries, or a combination of the two, with mostly 10-night cruises and the occasional 15- or 25-night experience. Holland America's Westerdam is based in Rome offering a multitude of 10-night Mediterranean sailings.



Not to be confused by its name, Royal Caribbean International has also recognized the growing trend of European cruising with a total of six vessels in the region at different points throughout the next couple of seasons. Out of Barcelona, the Voyager of the Seas offers numerous seven-night Mediterranean sailings, as well as 12-night expanded journeys on the Brilliance of the Seas. Based in Venice, the Splendor of the Seas offers seven-night Mediterranean cruises, with the Legend of the Seas offering the 12-night variety.



Those who wish to sail the Mediterranean out of London can do so on the Navigator of the Seas with voyages ranging from 10, 11 and 14 nights in length. Royal Caribbean International's Jewel of the Seas is also based in London, offering mostly 12-night itineraries that combine elements of Eastern Europe and Scandinavia, with one 14-night oddball which visits ports in Belgium, France and Ireland.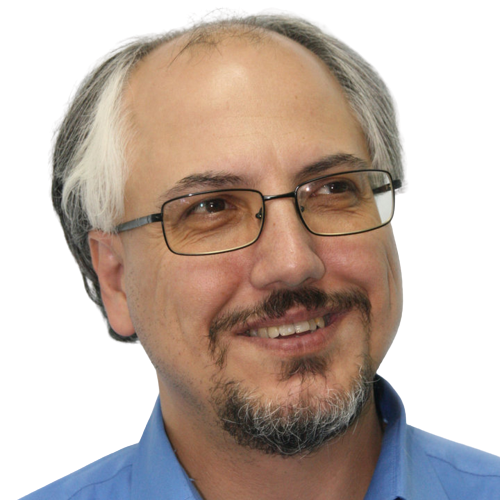 Theodore is the Co-Founder and Managing Editor of TravelDailyNews Media Network; his responsibilities include business development and planning for TravelDailyNews long-term opportunities.