Accuvia, the International Hotel & Restaurant Association (IH&RA) and Amsterdam RAI…
Accuvia, the International Hotel & Restaurant Association (IH&RA) and Amsterdam RAI jointly announced the expansion of the highly successful HOSTEC-EURHOTEC Exhibition and Conference to move alongside the Horecava 2005 show – the leading trade fair in the hospitality and catering industry in the Benelux – in Amsterdam at the RAI Exhibition and Congress Centre in January 10th to 13th 2005.



HOSTEC-EURHOTEC the Pan-European hospitality & foodservice technology event, is co-produced by Accuvia and IH&RA and has been running in the United Kingdom since 2002 when it was formed by the merger of HOSTEC and EURHOTEC; Accuvia`s and IH&RA`s respective standalone technology events. HOSTEC-EURHOTEC will alternate every other year as it continues to be held alongside of Hotelympia in London and Horecava in Amsterdam.



This is a very important move for technology within the European hospitality and foodservice industries said Alain-Philippe Feutre the CEO of IH&RA. It fills a need to serve the complete marketplace by bringing HOSTEC-EURHOTEC to both Amsterdam and London; two of Europe`s most popular international destinations for exhibitions and conferences. The choice of Amsterdam was a natural one for HOSTEC-EURHOTEC. Not only is Horecava the major industry exhibition within the region, but it is also where EURHOTEC started and operated successfully for many years – we are returning to our roots.



Rob Grimes the Chairman and CEO of Accuvia adds; both regions are very important within Europe. The original concept behind both HOSTEC was to rotate between the UK and the Continent. As one event, we are now able to do this very effectively and this enables us to reach more operators and suppliers that are specific to certain geographic areas within Europe. The switch every other year is something that our attendees and exhibitors have been asking for almost since the beginning.



HOSTEC-EURHOTEC 2005 in Amsterdam – the international leading technology event for the foodservice, hospitality and leisure industries – will not only feature a 3-day educational conference, various networking events but also an international exhibition and full access to and from the Horecava exhibition area located next door. Two separate but sister events; Horecava, the large trade fair for the total hospitality and catering industry in the Benelux and HOSTEC-EURHOTEC, the international high technology event with a full conference program and exhibition. In keeping with the London event held earlier this year,

HOSTEC-EURHOTEC is expected to draw over 5,000 visitors from across Europe and abroad. Horecava now in it`s 49th year, attracts over 45,000 visitors from over 20,000 companies annually. Horecava is owned and operated by Amsterdam RAI which also operates the RAI Exhibition and Congress Centre. Susanna Goossens-Hylkema the Event Director for Horecava remarked; having HOSTEC-EURHOTEC being placed alongside of Horecava is an exciting alliance for Horecava and the international foodservice and hospitality marketplaces we serve.



Susanna further commented technology is playing an ever increasing role in every business in every sector of our marketplace and it is important and appropriate that Horecava, in collaborating with HOSTEC-EURHOTEC, provides the definitive showcase for international IT applications in this marketplace.

Hostec-EurHotec is co-produced by Accuvia Events and IH&RA and is organised by Amsterdam RAI.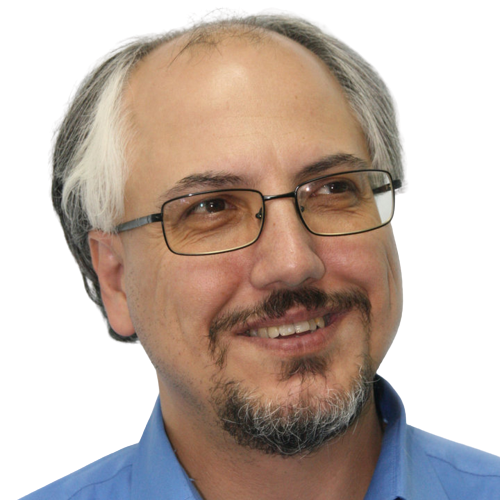 Theodore is the Co-Founder and Managing Editor of TravelDailyNews Media Network; his responsibilities include business development and planning for TravelDailyNews long-term opportunities.